This Thursday sees QBoy and Neil Prince return to Superstore for another round of Put It In Your Mouth. Delving into their record boxes, the boys will be playing the best of r'n'b and hip hop from all sex and decades (but mostly '90s) for some midweek drinking and dancing. Ahead of the party we asked Neil Prince to investigate the growing trend of celebrities from the genre putting things in their actual mouths…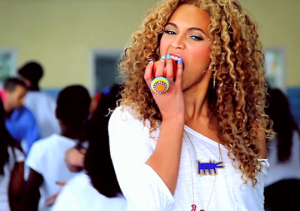 Good old Beyonce. Ever the healthy one, here she is munching on an apple, setting a good example.
Unless her husband Jay-Z has his way. Here, have some pizza. No, really, have some more. MORE.
After all, Mariah can demonstrate the true joy a slice can bring. Simply slip on your heels and shed those pounds afterwards with a fierce workout on the cross trainer.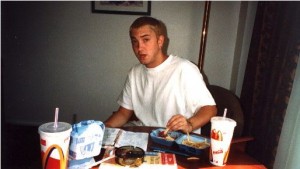 Eminem's also one for fast food. Here he is pre-weight gain. McDonald's being the order of the day. 
But not for Mary J. She be loving crispy chicken down Burger King!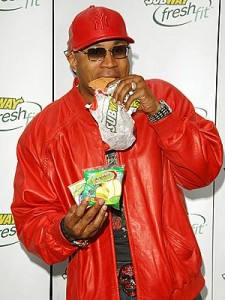 LL Cool J's an Around The Subway Kinda Guy…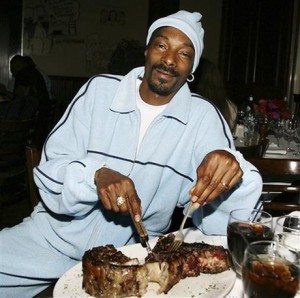 …Whilst Snoop Dogg likes the whole joint. Hope that's not a lion. Or a pony.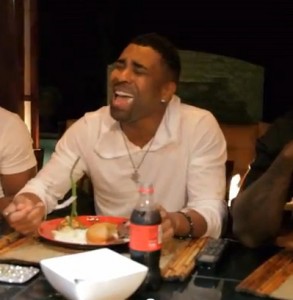 Ginuwine getting caught up in the horse meat scandal there. The steaks is high.
So maybe just stick to a hot dog J-Lo?
She's real. She's feelin' so good. She's stuffing it down like a trooper. Oh, which brings us on to Lil' Kim…
No prizes for what she's after. Though she seems to have settled for a Peperami. Let's move onto something healthier shall we?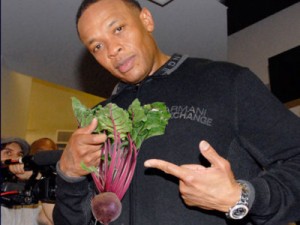 Beets by Dre. They're all the rage apparently. Or how about Justin's corn on the cob?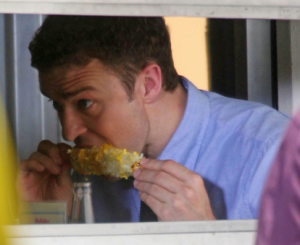 A troublesome eating task. Like noodles. But Kanye is king.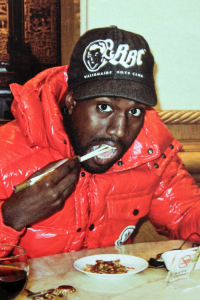 Oh look, he's finished his plate. Time for dessert!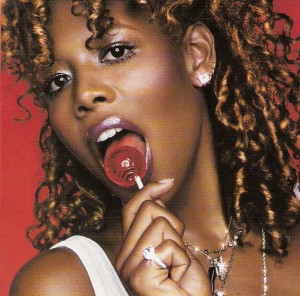 Kelis loving a lollipop there. But a trip to the dentist was inevitable.
Sorry Kelis. So watch out Pharrell!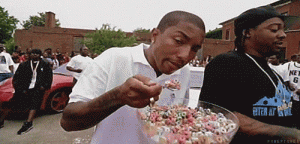 Greedy! Perhaps just have a slice of cake?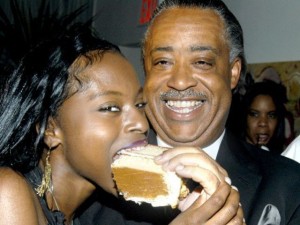 Mmmmm Foxy! Queen Latifah prefers something savoury instead.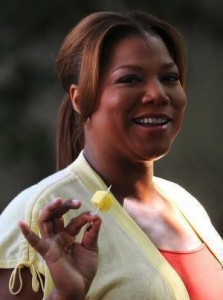 Like cheese. On a stick. What a woman. Sadly no pineapple. Lauryn's got some pears tho.
Lauryn looking longingly at her pears there. She'll never get that second album done. But let's wash all this down with some champers eh?
And a cigar. Thanks Busta. R Kelly insists on Cristal, mind.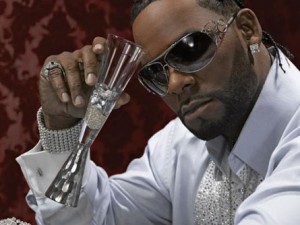 You must be pretty full now. But if you're not satisfied why not just eat the whole damn store.
Would you like some Salt-n-Pepa with that?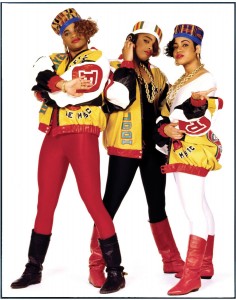 Join Neil Prince and QBoy for Put It In Your Mouth this Thursday 4th April from 9pm – 2:30am.