Albert Kennedy Trust
Albert Kennedy Trust
02-07-14
This Saturday Homoelectric teams up with national charity the Albert Kennedy Trust to help raise awareness and funds for their 25th Anniversary! Tasked with taking care of the nation's homeless LGBT youth, the AKT recently launched the Purple Door, a housing project that goes a step further helping these at-risk LGBT teens. Ahead of the party we spoke to Helen, one of the Albert Kennedy Trust team that works at the London Purple door to find out more...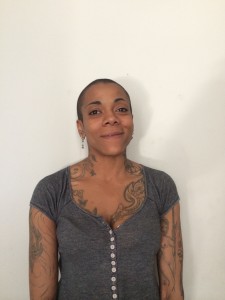 How did you find out about the Albert Kennedy Trust and become involved?
Through The Guardian. I applied for the position of Purple Door worker.
Tell us about the Purple Door and why it's such an important service for London's LGBT teens...
Purple Door is a short to medium term supported housing project for LGBT young people who are at risk of homelessness and abuse. It's very popular and almost always full; we knew the need was out there because we carefully researched it before we opened our doors. It's much needed because despite making up a quarter or more of the youth homeless population LGBT young people have very little specialist provision designed for them and in fact a lot of what's out there is pretty difficult or risky for them to access.
Without putting anyone's anonymity at risk, how diverse would you say the range of teens at the Purple Door are?
The background of the young people who have stayed, or are currently staying in Purple Door is very diverse. We have young people from a wide range of cultural and religious backgrounds. Although we do have a higher percentage of males over females.
What's the one thing or moment that makes your job completely amazing?
Seeing young people achieve what they thought was unachievable in their lives and living situation.
What would you say to anyone considering being a mentor to one of the kids in your care?
To be honest, open, realistic with your availability and expectations, patience... and to try and learn as much as you can. That it is a very rewarding and eye opening experience, and you really can make a difference.
To have fun.
What can we personally do to help support the younger LGBT generation?
Trust and celebrate them. They're wrestling with social issues that many of us hoped would be eradicated by now: poverty, abuse and violence based on their sexual and gender identities. They're surviving in a hostile environment. They're brilliant.
What's one amazing Albert Kennedy Trust success story you can share with us?
 We don't single young people out and call some stories successes and others failures. For one young person success is a university place; for another it's joining an LGBT swim team; for another it's making contact with their family safely and positively after years of difficulty; for another it's their first job, their first respectful loving relationship, or a place to call their own. Working for AKT we get to support young people to achieve the things they want, and that's a huge privilege.
What are some of the ways people can help to raise awareness and funds for AKT?
Access a wider range of services and events/club nights, etc to try and reach different races, religions, etc within the community. Events like Homoelectric at Dalston Superstore are an amazing example of how the community can get involved and support us and our work.
It's the charity's 25th Anniversary- how did it get set up all those years ago?
In 1989 there was already a sense that young LGBT people were not being adequately looked after by the system, and as a result many were being made homeless. Cath Hall and a group of volunteers and decided to do something about it, by setting up a charity that provided safe homes with LGBT positive carers for young LGBT people in need.
And finally, what's one piece of "it gets better" advice you have for any LGBT teen readers?
I don't give this advice per se. I remind young people that they are amazing now, that they have done so well to survive what they have, and that it is a test of their own ability to make it better by just being here, working with us at AKT. Life is good and bad, I'm hopeful that we can provide young people with the skills needed to navigate brightly their own futures. I just like to remind them how special they are and how much better they can and will be.
Join us this Saturday 5th July to celebrate the Albert Kennedy Trust's 25th Anniversary with Homoelectric at Dalston Superstore from 9pm - 3am.
post-template-default single single-post postid-7252 single-format-standard tribe-no-js loading
Albert Kennedy Trust