ArtHole Presents: Emma Rudge
ArtHole Presents: Emma Rudge
26-01-16
Dalston Superstore is proud to present the latest exhibition in the ArtHole presents series: Self-Memory-System by Emma Rudge. Ahead of the exhibition launch this Wednesday, 27 January, we chat to Emma about her practice. 
Hi Emma! Can you tell us a bit about your work and process? 
'Self-Memory-System' is an ongoing project exploring the idea of narrative identity or the constant reconstruction and editing of memories. It is a body of work that tries to illustrate and define the notion of a constructed autobiographical narrative, a representation of the way we construct our memories.
In practice this creates abstracted and warped imagery, where photos taken randomly with a disposable camera are scanned and copied, drawn and re-drawn to create new representations of events.
The pieces in this exhibition vary from intricate digital imagery to pencil or charcoal drawings. Yet the method is much alike, even digitally I use the computer as a brush and paint with photographic imagery. Fundamentally my work discusses philosophical themes; memory and the way we collect and reorganise our past experiences into shrines or stories.

Who was the first artist who mesmerized you as a young artist? How have they influenced your work?
There is no one artist that I remember being influenced by. Rather it has changed over time. My work and focus has also changed over time, my practice was more illustrative before I studied at the RCA and my influences changes with my focus. However I have always admired Louise Bourgeois; her work was therapy and very personal yet universal in its themes. I also enjoy its femininity and light touch. You can feel her physical presence in her pieces, its full of her personality that is something I strive for in my own work.
[caption id="attachment_9540" align="alignnone" width="600"]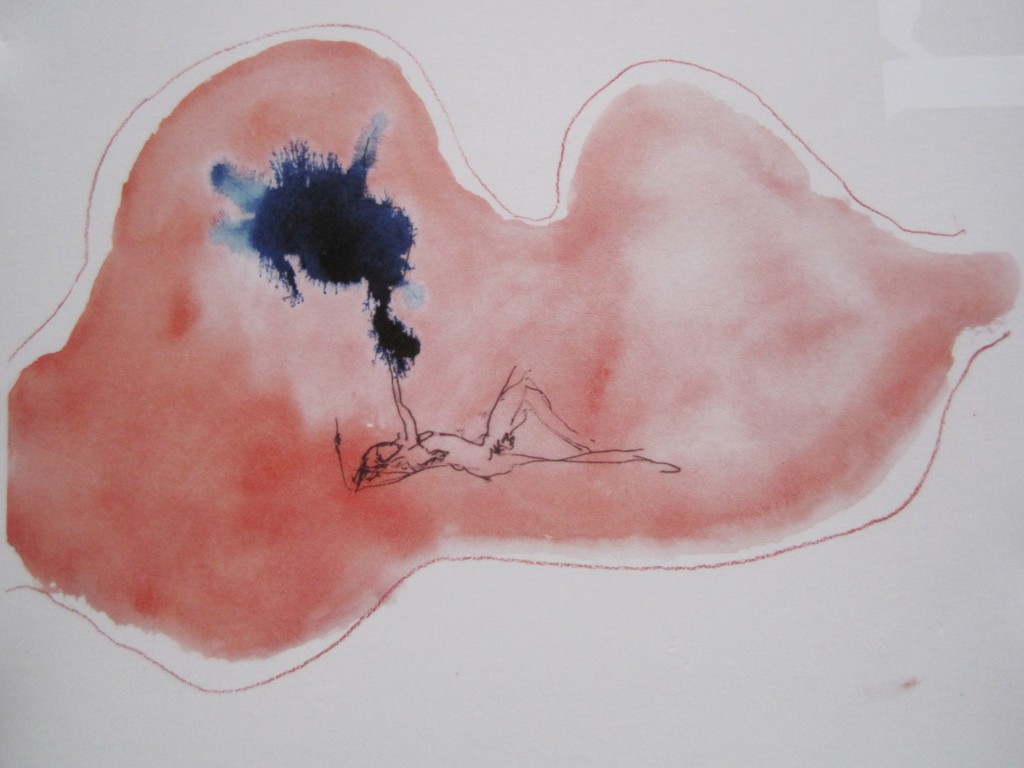 Louis Bourgeois[/caption]
How has your practice changed over time? 
I think for a long time I studied art and like in school I looked to find the right answers, I copied those I admired and bent my work to look or fit in with what I thought would get me the best results. What I didn't account for was the subjectivity and personality involved in making art. Whilst I always had a talent for creating images I never felt fully confident in what I was creating and it showed.
At first I was interested in illustration and graphics, partly because it seemed more practical than studying fine art, but since going to the RCA my work has moved away from traditional ideas of illustration. I find that often fine art is more personal – an artist has a voice, they create pieces from their own vision.
Coming from a design background has influenced the way I make my work. Designers are taught to think of their audience – to research an idea, design a way of conveying it and then publish it in a way that communicates effectively. I enjoy making pieces that are inspired by my experiences but also attempting to communicate an idea, always keeping an audience in mind.
What would you change about the current art world if you had the power?
 Unfortunately there is a lot that I would change. There is an elitism that perhaps springs from the fact that you don't need to own a piece of art to survive. A lot of people believe that art is worthless until someone says it has worth: a luxury or commodity. I like to think that beauty and art and communication are integral part of feeling a part of the human world.
Art and design are a massive part of the economy in this country; I'm afraid that in the current political environment this is being forgotten. Too often ideas are cheapened for the mass market and soon there won't be anybody left to even have an idea as the UK pushes its talent away because of financial pressures. I fear particularly at school level we have lost the ability to recognise and nurture talent.
What do you aspire to?
Perhaps I should be more ambitious but it makes me happy just to be able to share my work; I think art needs an audience to be complete.
You are also a DJ at our Wednesday night party, Uncontrollable Urge. How does music play a role in the artistic process for you?
To be fair, while I enjoy both things they don't have much connection in my mind. I enjoy art quite differently from the way I enjoy music. Because I make art, when I engage with pieces of work I often think of the process of how it was made. I am not musical; though obviously I love music. My appreciation is very different - I can enjoy it for what it is without having to pull it apart.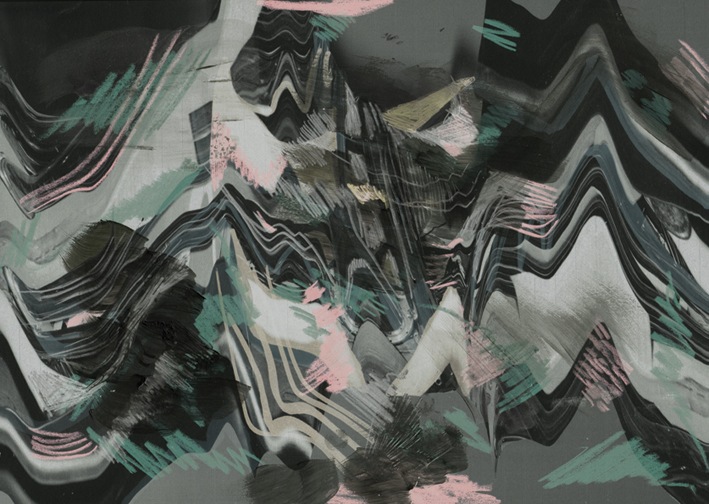 What does 2016 hold for you as an artist?
Well I would like to make more work – to complete a publication of my images and also some writing. There is a lot that can be said through the narrative of a sequence of images.
I hope to continue exhibiting; perhaps collaborate. I miss the conversation and cross-pollination of study, though I enjoy this aspect of ArtHole. It's been great working with Morris on the ArtHole exhibitions at Dalston Superstore and I hope to continue to give opportunities to other up and coming artists.
Catch the opening of 'Self-Memory-System' this Wednesday 27 January from 6-9pm, followed by Uncontrollable Urge. Exhibition runs until March.
post-template-default single single-post postid-9539 single-format-standard tribe-no-js loading
ArtHole Presents: Emma Rudge