Awful with Jonbenet Blonde and Little Jimmy Johnson
Awful with Jonbenet Blonde and Little Jimmy Johnson
15-03-16
A brand new party with some familiar faces is set to crash land into the Saturday night spot at Dalston Superstore… And it's set to be
AWFUL
!  We caught up with Little Jimmy Johnson and Jonbenet Blonde to find out what to expect from their latest offering.
Hello, you two.
JJ: HIYA!
JB: Fuck off. 
Lovely to see you, too.  Let's get right to it.  Who is the most awful person you know?
JB: The name 'witch' is thrown about often in our group... can I say myself? I'm pretty awful sometimes - Jimmy will concur. I own my awfulness. I embrace it, even.
JJ: I really believe in the power of positive energies, so I try to surround myself with as many awful people as possible in the hope that it'll make me feel better about myself.  But, yes - probably Jonbenet Blonde


[caption id="attachment_9728" align="alignnone" width="560"]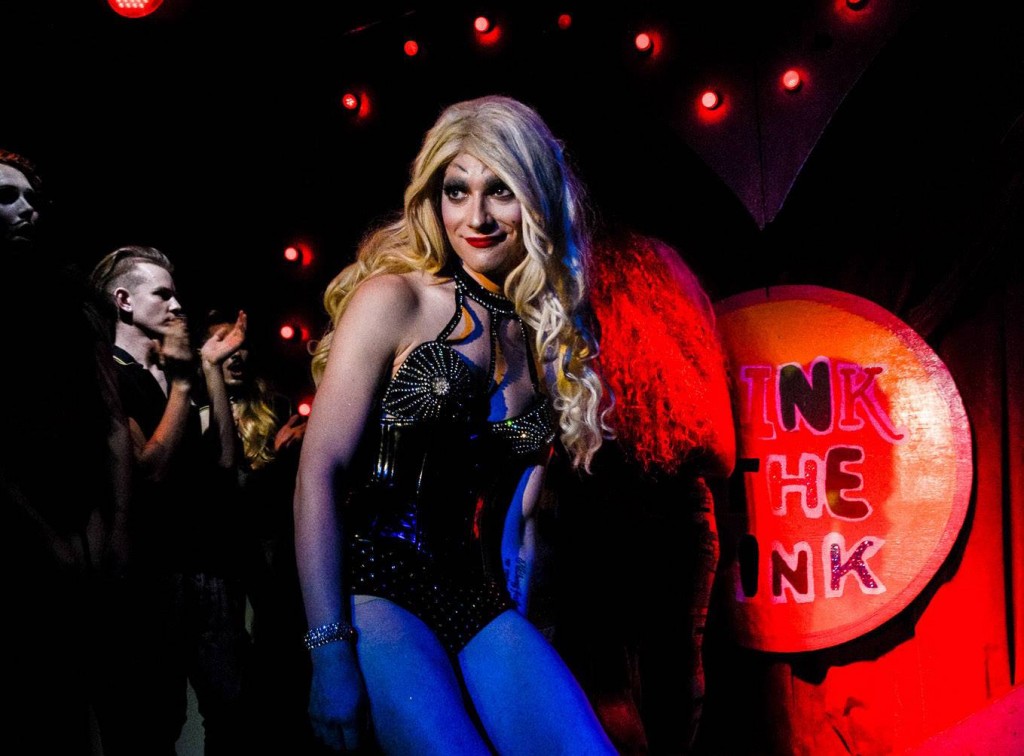 Jonbenet Blonde[/caption]
What is the most awful thing you have done at a party?
JB:  I do remember once (many moons ago) sticking flash paper to another well known East London queen and setting her on fire. The same night this queen also stuck a firework up her arsehole and lit it.
JJ: Turning up usually does it.
Whats your most awful festival memory?
JB: Chasing a child around the stone circle trying to steal their hula hoop - I got it, obvs. And I was in heels… The child was Louie Banks.
JJ: Being possessed by the undead spirit of Emeli Sande at last year's Glastonbury.  I wouldn't wish that on anyone.
What kind of awful music will you be playing?
JJ:  We've got our favourite hooves Joshyou Are and Maze & Masters going back to back in a paddling pool full of vodka in the basement, which will sound pretty hideous.  Other than that: Funky D, Ricky Martin, anything with trumpets.


JB: Awful music to other people is Britney Spears, whereas to me its obvs next levs, so a whole spectrum of music will be played.  Just no David Guetta remixes - that's too far even for me. Theres going to be music for the rock bitches, the indie bitches, the dancey bitches and the r'n'b bitches will be covered too. ALL THE AWFUL BITCHES!!
What is your most awful smelling item for drag?
JJ: I have a green sissy boy outfit I made out of some tablecloths I found round the back of a conference centre.  It wasn't until I got it on and it warmed up that I started to smell like a week-old egg and cress sandwich.
JB: Crusty tights all the way! Jimmy has come a cropper to a pair of suede boots of mine - sweaty suede mmmmm delicious!
JJ: They're a fucking biohazard.
Whats the most awful outfit you've ever seen?
JJ: The collected works of Max Allen.
JB: Anything Ginger Johnson wears, the whore!
What three awful words would you use to describe each other?
JJ: Dated, predictable, sloppy.
JB: Talentless, Boring, WITCH.


[caption id="attachment_9730" align="alignnone" width="560"]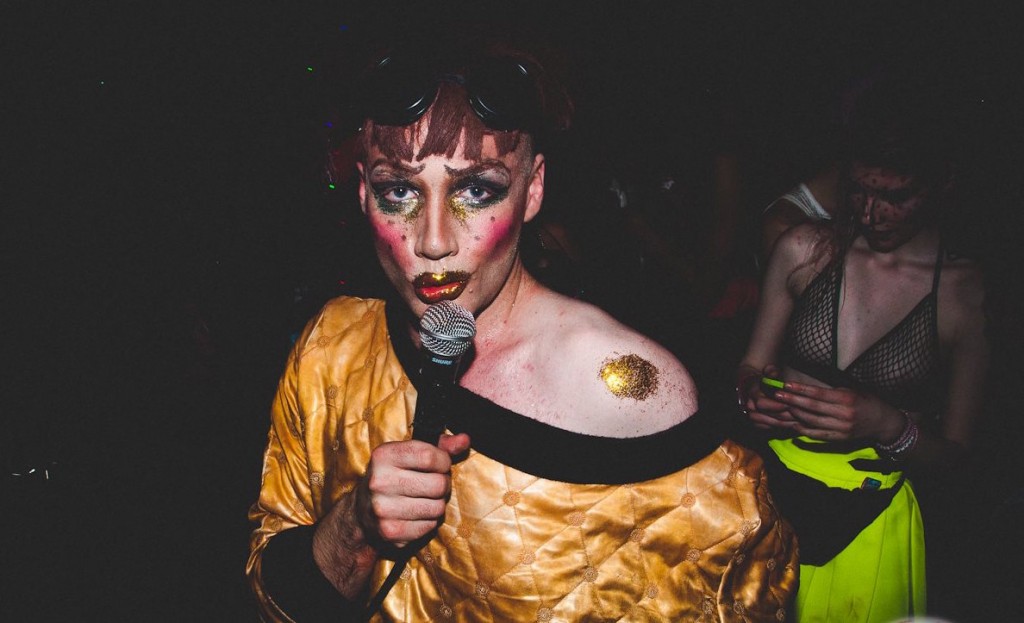 Little Jimmy Johnson[/caption] 
Finally, can you give us a taste of what will be happening at AWFUL!?
JB: Well, we have our terrible selves taking care of upstairs.  I'll be on the mic telling people how awful they are and demanding compliments in return.
JJ:  Always.  Yes - shows and shouting upstairs, down to business in the basement.  I hate it already.
JB:
Come be AWFUL with us!

---
Catch Jonbenet Blonde and Little Jimmy Johnson at
AWFUL
on Saturday 19 March at Dalston Superstore from 9pm-3am.
post-template-default single single-post postid-9726 single-format-standard tribe-no-js loading
Awful with Jonbenet Blonde and Little Jimmy Johnson