CHANNEL HATE LAUNCH AT HAPPY ENDINGS
06-02-19
CHANNEL HATE is an art collective from Bristol that focuses on the darkness and solitude of the outsider. We had a quick chat with them ahead of the launch of their second issue, at cult Thursday night party Happy Endings, on valentines day.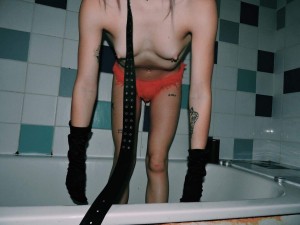 Who is behind CHANNEL HATE? 
Mainly creeps.
How did the name come about? 
If you strive to do something different and are outspoken and uncompromising in your views,  you will receive criticism. The best way to prevent this criticism from damaging your art is to utilise it, to channel it.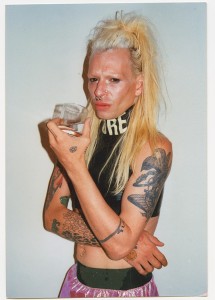 What started you off on your journey into zines? 
I wanted a manifesto for the project to initially outline a clear aesthetic and feeling without relying on words that can too often be misinterpreted and used out of context. In this age of social media the written word can be vulnerable and open to abuse. The initial zine was a way to free ourselves of semantics and provide an introduction and invitation to our world.
Where do you draw your inspiration? 
Solitude, Rejection and Sex.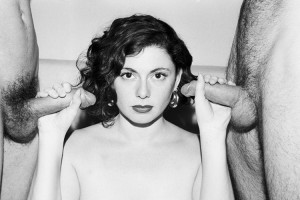 What can we expect from the latest edition of channel hate? 
Beauty and honesty.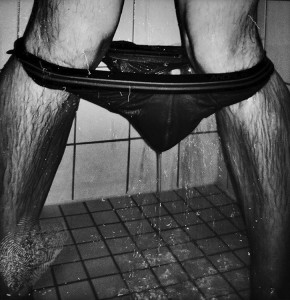 If you could sum Channel Hate up with a piece of music, what would it be?
STAY UGLY - Crim3s
What role does queer identity play in the curation of the zine? 
We try to refrain from being associated with any identity that separates us from our art. The reason however that I think we are welcomed in the community is that we are just not interested in anything other than our aesthetic which I believe is true equality within art. I want people to free themselves of society's expectations and behavioural norms and create within that space. It's why sex and eroticism are so important and a key element to the project. To fully appreciate your sexuality and be immersed you must let go.Your identity in the eyes of others is nothing, it's just yourself and who ever you're sharing the experience with that matter. Sensuality and sexuality should have no pretense, it's based on the honest interpretation of the senses.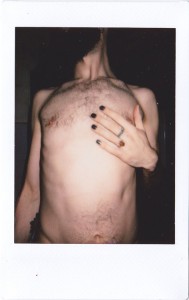 How did you come to collaborate with Happy Endings for your launch? 
I'm not even really sure, however I'm eternally grateful that we are.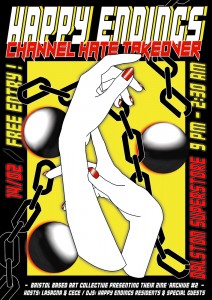 What have you got in store for us for the launch party?
I don't want to say at this point. I promise it will, at the very least, be interesting.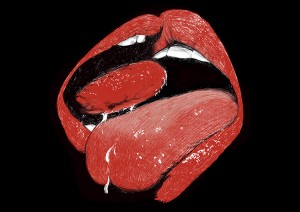 Catch the launch of the zine, along with art on the walls, and art on the projectors all night at Happy Endings on 14.02.19
post-template-default single single-post postid-19320 single-format-standard tribe-no-js tribe-bar-is-disabled loading
CHANNEL HATE LAUNCH AT HAPPY ENDINGS