Christopher Ennis
Christopher Ennis
01-11-13
Christopher Ennis, one of the heads behind irregular London party New Family, joins the wax-obsessed Drop The Needle team to celebrate their 1st Birthday tonight! DTN resident Sanjay tells us "We're excited to be playing with Chris for his superb work behind the decks and with his extensive knowledge of house music - he never fails to impress! When he's not been working on motion graphics Chris had been running his New Family parties sporadically over the last few years cropping up at various venues around east London, which has been a great showcase of his and his fellow residents music tastes and skills." 
Ahead of tonight's festivities we caught up with Christopher to find out more about his vinyl-credentials...
What's your most treasured vinyl?
Well, of course I treasure lots of my records so it's difficult to pick just one, but if I had to choose it might be one of the more expensive records I've bought, so I'll choose the Mood II Swing remixes of Crustation's track Flame. Crustation were a '90s trip-hop group which I don't know much about, but being the '90s, trip-hop groups had house remixes (see Armand Van Helden's mixes for Sneaker Pimps). The Borderline Insanity Dub is stripped back and the vocal mix (which I tend to play more often) is more positive.
Do you primarily play out on vinyl? CD vs Vinyl debate aside, if so, what do you enjoy about playing records?
Yes I primarily play records just because that is what I've done since my teens. I play a few CDs here and there when I haven't been able to find the record or it's too expensive on Discogs. The main thing I like about vinyl is you feel you really 'own' a piece of music when you have the record. CDs tend to break over time or get lost, and hard-drives full of files are not much fun. However, I'm now trying to back-up the records I buy onto CD because so often when you play pubs or bars they have dodgy booths and haven't set the decks up properly or whatever so the record skips about all over the place. In those situations I wish I had a wallet full of CDs instead.
What's the best piece of gatefold artwork you own?
They're not gatefold but the Mandré albums on Motown have amazing sci-fi artwork that inspired Daft Punk's visual aesthetic. Mandré Two is my favourite. Also the music is amazing which helps.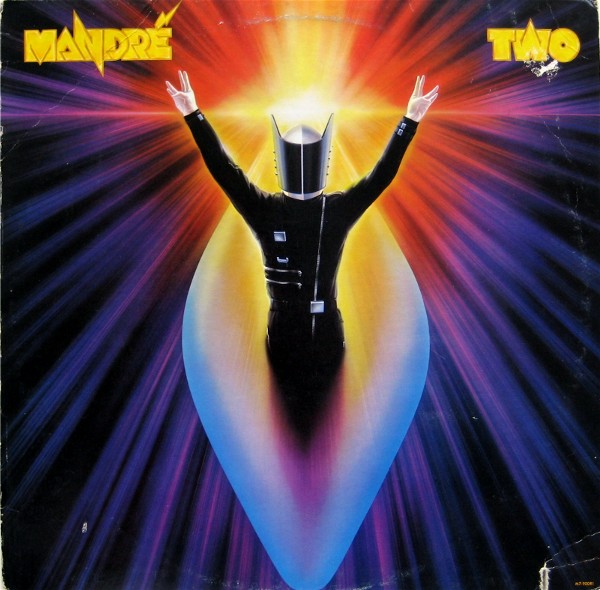 One record you'd save from melting if your house was burning down?
That's a situation I've often worried about but would rather not think about. I really couldn't say.
What's your earliest vinyl memories?
Yeah I'd love to say it's something really cool but actually it was the first record I ever bought in 1990 from Our-Price which was Do the Bartman (I was 6). I won't be bringing it with me on Friday don't worry.
Is there much of a vinyl approach at your own party New Family?
No not really, I mean Ryan and I, (the other guy that does the party with me) both play vinyl mainly and so have most of our guests so it might look that way from the outside, but I really don't think it makes a difference if someone wants to play CDs or Serato, so long as they play good music for the right reasons- that's all we are worried about.
When can we expect another party from you guys?
Yeah I get asked that quite a lot. Soon hopefully!
Three records that never leave your record bag...
Sundiata O.M and Ron Trent - Paradise (instrumental) Ron Trent is my favourite house producer. I must have about 30-40 records produced by him. Ron's catalogue is huge so there are many I could have chosen but I picked this one because I've never heard anyone else play it. I normally use this record early on to gear-shift from warming-up into more of a peak-time atmosphere. 
François K - Hypnodelic. No-one has more credentials in underground dance music than FK, and here you can really feel what all that experience moving dance-floors sounds like. This never fails to give me goose bumps when played at the right moment. 
Inner City - Whatcha Gonna Do With My Lovin' (Def Mix). David Morales and Frankie Knuckles mix of a Kevin Saunderson cover of a Stephanie Mills track produced by the guys from Mtume (I think that's right). I love the downtempo Def mixes and I've finished many a night with this record. 
post-template-default single single-post postid-5956 single-format-standard tribe-no-js loading
Christopher Ennis