Club Vada
Club Vada
19-09-16
Iconic DJ, producer and true legend of the East London scene Hannah Holland has joined forces with prolific photographer, videographer and DJ Cathal O'Brien to create a new club night which is sure to send ripples through the gay clubbing scene. Having seen through thirteen years of parties together, the friends and artistic collaborators are no stranger to putting on innovative club nights, and their latest project is Club Vada. They caught up to chat about early club experiences, their history, and the inspiration for Club Vada!


Hannah: When it came to the inspiration for my own parties, the club that really blew my mind was Nag Nag Nag, at (former) The Ghetto. That's where you would meet some very interesting club kids -  I guess it was the era's Taboo club.  There was also Bodyrockers at Cynthia's Robot Bar, with a music fusion of Detroit electro, techno, house and punk. Metalheadz at The Blue Note, was next level, pure energy and bass, with a proper mixed bag of London music lovers. 
[caption id="attachment_10140" align="aligncenter" width="386"]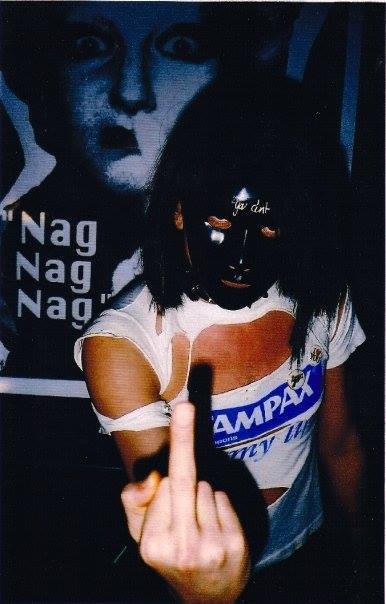 Nag Nag Nag[/caption] [caption id="attachment_10139" align="aligncenter" width="560"]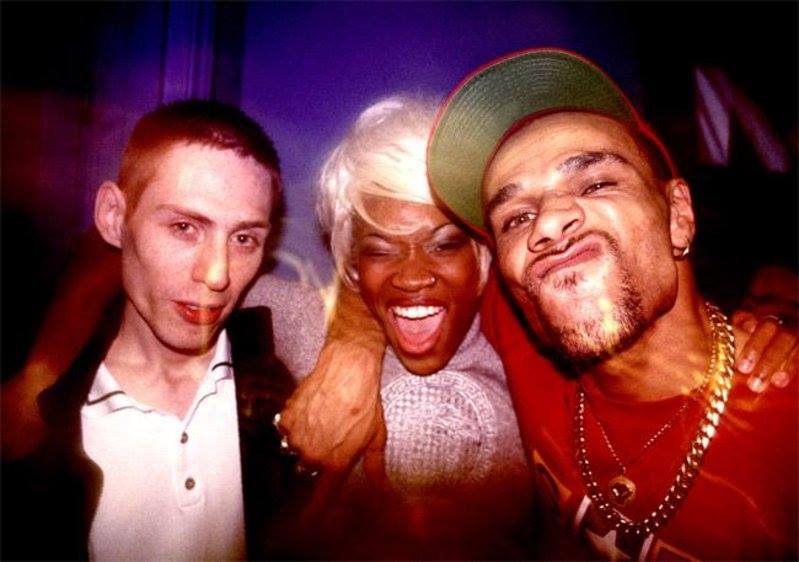 Metalheadz[/caption]
Cathal:  I loved Nag Nag Nag and other infamous London club nights with strict  door whores and strong looks - I remember you had to get past Cormac on the door in his Air force Pilot jumpsuit first  -  I remember thinking it  was like the scene filmed at Danceteria  from Desperately Seeking Susan. 

Hannah: Boys AND girls mixed, with a common motive for the music, the vibe and the people. It was very creative. One thing that I find sad now is many gay clubs are 90% men, obviously there's a desire/need for that in gay clubland, but Dalston Superstore is a great space for both to unite. Thats definitely something that's always been very important to me – at clubs I've been involved in, people come from all different walks of life and genders, with the right attitude.
Cathal: Characters you mention like Steve Strange, Leigh Bowery, Jeffery Hinton, Marilyn, Princess Julia showed us it is possible to have this life, to have a story, to have a community to contribute to and maintain. And they look great! This amazing history needs to be fostered - there are stories that need to be passed down and heard! I think that's something we both want to facilitate right?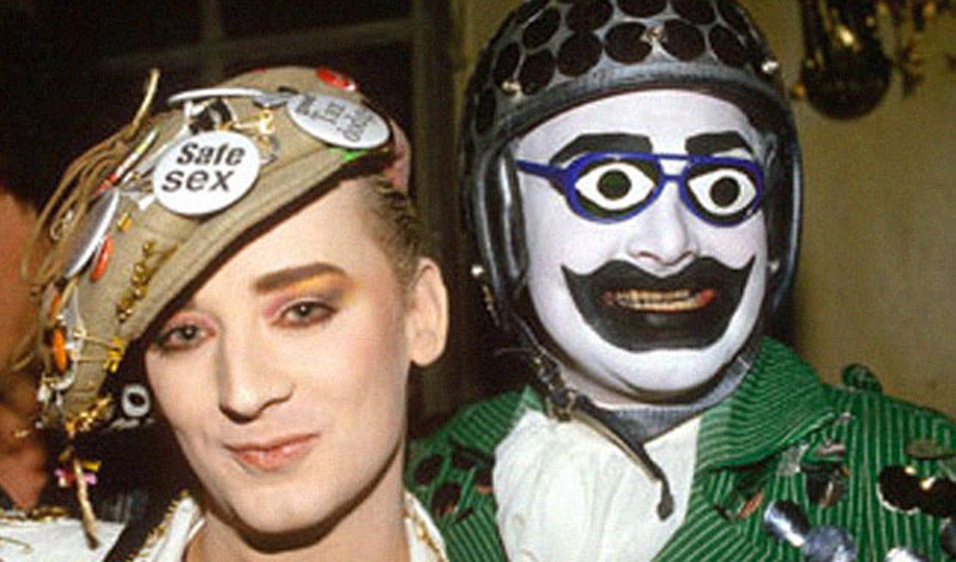 Hannah: Absolutely. They are important moments in underground London, and I love the fact that it's a talented artist like yourself recording, often it's only the press version that gets told. 
Cathal: My heroes are artists who also ran there own club spaces and were involved with nightlife, Basquiat with his band Gray at Area, John Sex, Kenny Scharf and  Keith Haring at Club 57 - all peddling their own flyers and fanzines, transforming the spaces, getting their work seen immediately by an audience. I've really enjoyed pulling the artwork together for Club Vada.  -  its a no brainer to run a night where you have your work/ films playing on the walls, branding the night, designing flyers -  its all curation to me. Hannah, what made you start doing parties ?


"After a few years of being resident of the infamous TRAILER TRASH (co-promoted by Superstore owner Matt Tucker, one of the clubs that kickstarted the Shoreditch scene mid 2000s), I met Mama, and joined forces to start Batty Bass along with Alex Noble. We really went to town with our imaginations. Mama came from a punk background, Alex's art and my eclectic music focusing on bass, we mixed live vocals (and instruments sometimes) with DJ sets, Alex's visual universe and built a loyal following. The party lasted about seven years, outgrew its spiritual home and went into warehouses. By that time we started to move out of London and back and we called it a day. It was still some of the most amazing times I've had as a promoter and DJ. 



Cathal: Its your Batty Bass label's ten year anniversary - how are you celebrating it? 
Hannah: Yeah, the club started in 2006 and the record label soon after, we're releasing music again after a little break and celebrating by getting the family back together in sound - Josh Caffe, Mama, The Carry Nation, Alex Noble and more.

Cathal: Wicked ! 
              
Hannah: Has your work always been inspired by people you've met in these places?

Cathal:  I primarily make portraits, photographically and in short film - I love the challenge of getting someone down on film in a way that they want to be seen and how I see them in that moment. I really returned to this thinking with the party i run with Bica, Clam Jam. Every week I took pictures of an amazing new breed of queer women - I'm archiving it all now. I want to make a book. I don't think its evident how important this group of women are just yet, it's a really exciting time and I felt a responsibility to record a part of it. I'm going to be taking photographs at Club Vada as well of course! I don't want to miss it. I wanna see strong looks!
 Hannah: One of my favourite places in the early 2000s was Sundays at The George and Dragon, with Jonjo Jury on the decks. He would expertly move through the very best of queer heritage. Can't wait to have him work his magic upstairs for Vada. Also Elles is one of my favourite East End DJs right now, she has amazing taste and a great vibe.
 
Cathal: I can't wait to have that 'Lovely Jonjo'  element upstairs for the first Vada. I've always loved what Jonjo plays - from when he played at Trash to when I remember him playing Saint Etienne at the pre-refurbished Red Lion pub round the back of Hoxton Square. 

Your tracks have consistently sampled gay icons who all made a big difference to the nightlife of their time. You're releasing a new track - who have you sampled this time ? Does it have a name yet ?
Hannah: My new track is called Diva Bern and samples the diva legend that is Sandra Bernhard. I know we both love a bit of Sandra, I can get lost in her interviews on youtube for hours.
 




Cathal: Club Vada will be our London residency for both of us - our base - you've been playing a lot around Europe -  You played at the now legendary ongoing club space Berghain - was that a goal from when you lived out there? How did you find it ?
Hannah: It was always my greatest dream to play there.  I did face up to myself years ago, when I lived there, that it was never going to happen, and I was ok with that! Then… came the phone call. Put it this way, I've never been so excited or nervous in my life - for a good two month lead up. Couldn't have asked for the gig to go better. Dear friends were there, we had an opening of the shutters moment... It was very intense. I also got to play in the garden with Cormac, another East End diamond, on another occasion, that was so much fun.
Cathal: So we've gone all Polari with the name of the night, I'll let you explain how that came about Hannah.
Hannah: Vada comes from the gay London slang language Polari, I first heard it in a track by the The Weebles ft. Princess Julia called Moist Womanly Needs - "Vada girl, Vada"


Cathal: When you start looking into it you realise many of the slang words have trickled down into mainstream vernacular.
Hannah: Then Lavinia Co-op introduced me to it first though a really amazing show.
Cathal: I had heard about Lavinia originally related to New York and I have many questions myself, stories I want to hear – Lavinia has given me some prose which mixes Polari and cockney slang which I will put into in the fanzine we're making to hand out - it all relates to the talk she is giving on the night.
[caption id="attachment_10131" align="alignnone" width="560"]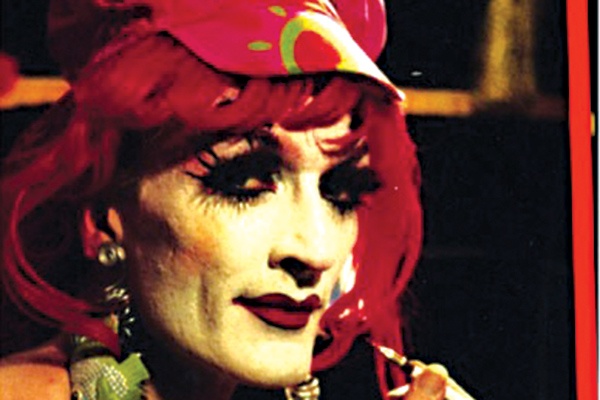 Lavinia Co-op[/caption]
Hannah: Lavinia has been through seventies gay liberation and been part of the fight to make it possible to have these nights and freedoms we all enjoy today. 
She was around the time that gay people had their own language, not because of shows like Ru Pauls Drag Race, but because they had to!  A secret code, Polari is a fascinating underground private slang, cockney rhyming for the queens. We're honoured to have Lavinia do her show and have a chat with Max Allen before the party kicks off! Max will then be hosting the evening, and we will be screening the short film shot by Cathal that he stars in.
Club Vada will be all about lost in the music moments, we've got some quality DJs lined up for the rest of the year and next. For our launch I'll be getting into the wormholes of house techno and beyond for a 5hr set.
---
Catch Hannah Holland and Cathal at the debut of Club Vada on Saturday 24 September from 9pm-3am at Dalston Superstore! Lavinia Co-op show and panel downstairs from 9pm.
post-template-default single single-post postid-10130 single-format-standard tribe-no-js loading
Club Vada