Dalston Superstore Birthday Bash (Part One)!!!
Dalston Superstore Birthday Bash (Part One)!!!
23-04-21
The mothership celebrates her 12th birthday this May.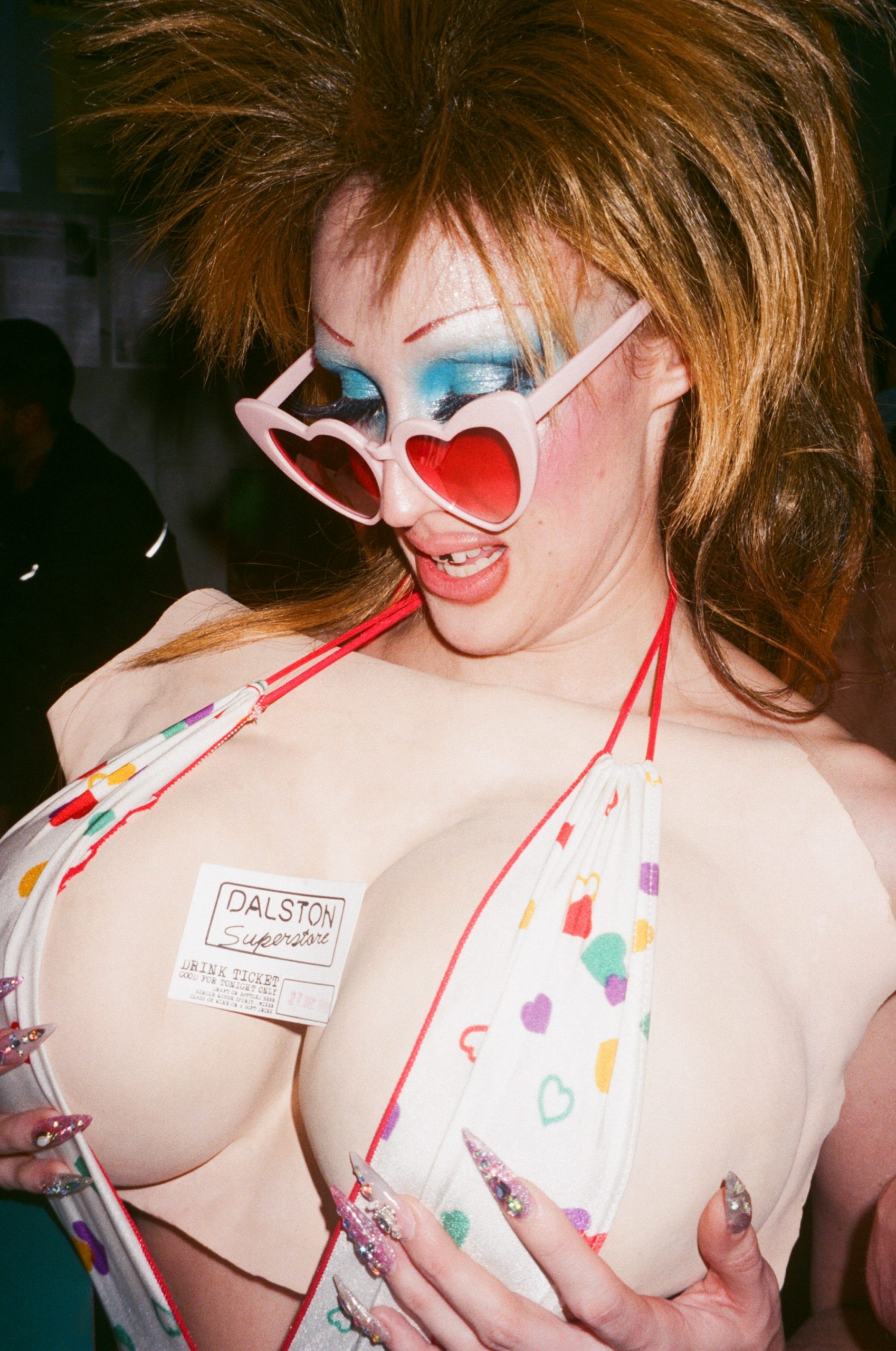 Dalston Superstore is thrilled to invite you to our big gay b-day bash on Sunday 30 May!
We're planning NINE huge hours jam-packed with your favourite Superstore DJs, hosts and performers. After a year of isolation, we can't wait to come together to celebrate our extended family of queers!
We really want to make sure we get to see as many of you as possible in a safe way, so table bookings come in three hour slots. Check the lineup for your favourite selectors, gather your best Judys and we will see you at the bday bash of the year!
We've contacted Superstore's most iconic promoters, performers and creatures of the night to make our big day as special as possible!
We've got Fiasco head honcho and up-and-coming diva house don Reece Spooner, Happy Endings resident cosmische guide Marie Malarie, italo disco power couple Super Drama, living celesbian legend Michelle Manetti hitting the Meatpacking basement. On the ground floor we're joined by Queer House Party mainstay Harry Gay, disco doyenne Milk Shandy, Pxssy Palace queen Nadine Artois and Jungle Kitty boss M-A.D! PLUS we're joined by drag monsters Ms Sharon Le Grand, Jane Norman, Soroya Marchelle, Barbs, Darkwah & Abiba for pop-up shows 'n' LOLs!
DOWN:
5-7:15 Reece Spooner
7:15-9:30 Marie Malarie
9:30 – 11:45 Super Drama
11:45 – 2am Michelle Manetti
UP:
5-7:15 Milk Shandy
7:15-9:30 Harry Gay
9:30 – 11:45 Nadine Artois
11:45 – 2am M-A.D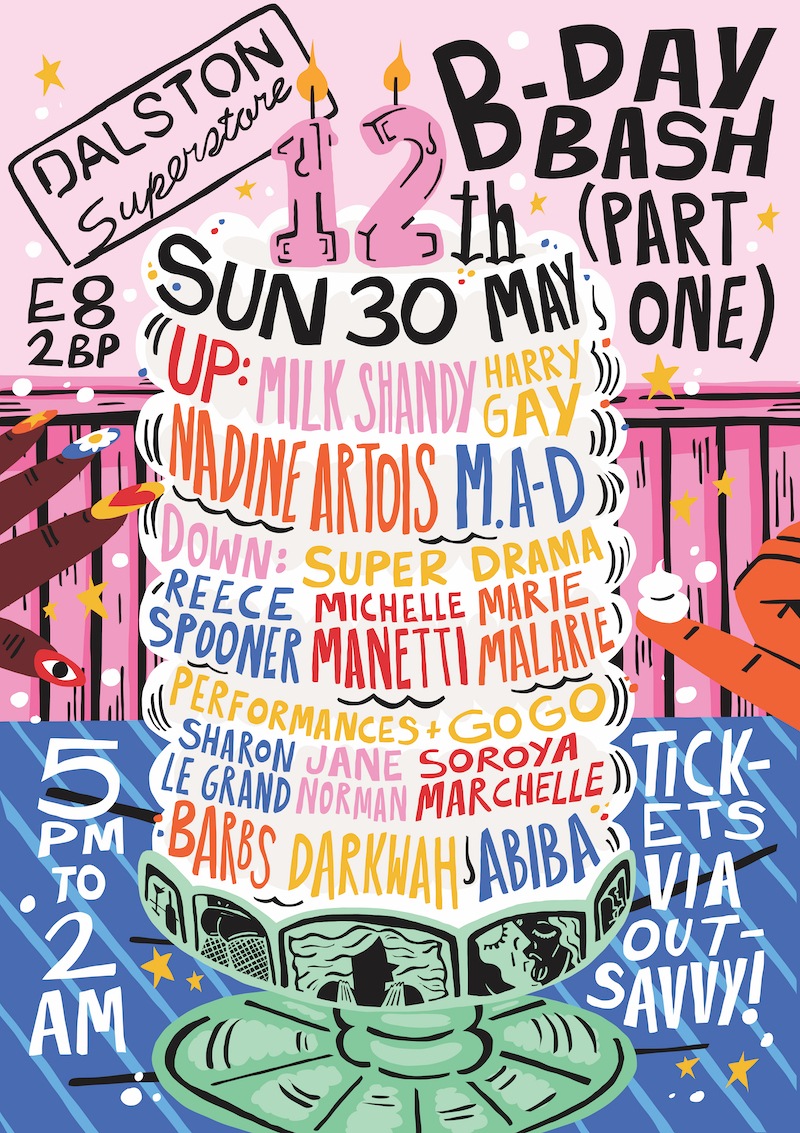 post-template-default single single-post postid-27090 single-format-standard tribe-no-js loading
Dalston Superstore Birthday Bash (Part One)!!!