DJ AZF
DJ AZF
27-08-15
DJ AZF is a tastemaker at the forefront of the queer techno scene in Paris, and we are excited to have her join us here in the laser basement for Inferno at Dalston Superstore. Having played with big name artists such as Manu Le Malin and curating her own Stereotype parties with techno pal Parfait, she looks fit to tear the basement to shreds! We caught up with her to chat guilty pleasures, Paris favourites and programming the perfect party.
Hello! We are super excited to have you play for Inferno! Can you introduce us to DJ AZF in a couple of sentences?
I'm a techno DJ and I have started to produce my own tracks now. I like to party, feeling the mood and atmosphere, and expressing my own feelings while playing. When I'm off, I watch science documentaries, my other passion in life besides clubbing!!
How have you watched the Paris nightlife scene change and grow over the last few years?
Yes, there are many parties in Paris now. The electronic and techno scene is growing thanks to projects like Concrete or Sonotown, and more and more young techno producers and artists are coming onto the scene. A few years ago, there were just one or two good techno parties per week, now it's from Thursday till late Sunday with three quality line ups per night in different clubs.
You've played parties with some amazing people, from Munk to Tiga and Manu Le Malin. What have been some of the most memorable parties for you?
These are the two best parties of my career: The first one was a Stereotype at Social Club Paris, where (with Parfait) we decided to invite Ellen Alien and Louisahhh!. I still can't explain why, but there was an incredible mood and energy… that was the moment I decided that working in electronic music and acting as a DJ or promoter would be a full part of my life. The other one was at Concrete, playing with Manu Le Malin - the first time I played there, and it's still an excellent memory.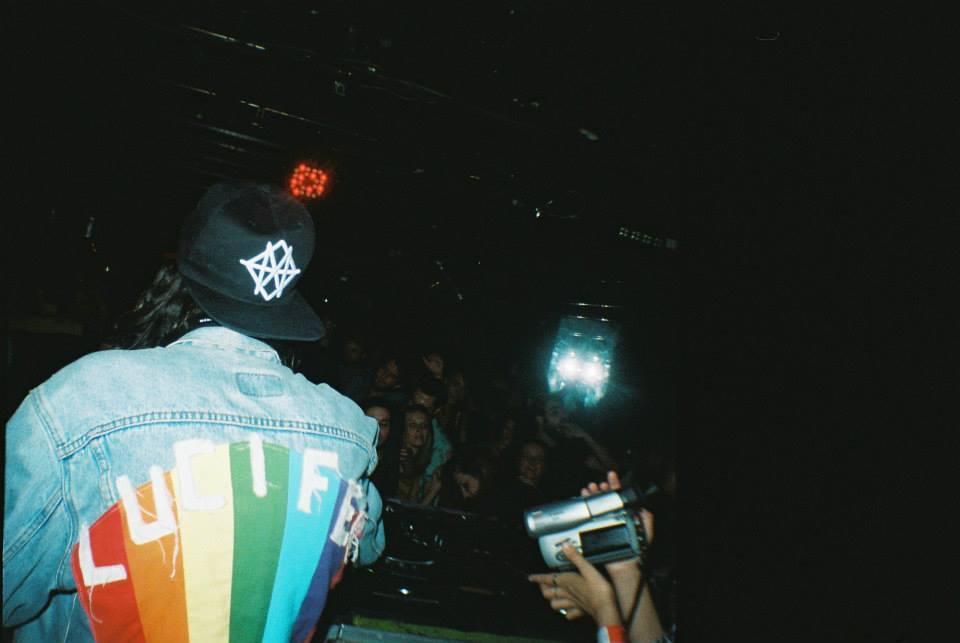 Can you tell us a bit about Stereotype, the parties you were resident and programmer for? How did that all come together?
When I think of it, it was really good time. We had a white card to invite artists we love and respect. There was a special atmosphere. Now it's over, but no nostalgia as now I program Jeudi Minuit parties at La Java Paris. I try every time to build a strong line up, merging new talents with established DJs, special live acts and inviting close friends to perform too. The next season sounds really good - many surprises to come.
If you were taking us on a date in Paris where would be going to eat, drink and dance?
I'd bring you to Le Cabinet des Curiosités, drinking excellent cocktails and listening to some good stuff (Paris 11ème is my hood). Then Rue JP Timbaud, at Chez Jeanne, for an excellent leg of lamb with a glass of wine. Next stop Strasbourg St Denis, at le Baranaan, a speakeasy place, to drink their special Krema. Now it's 1am and you're hot, so it's time to go to La Java in Belleville for dancefloor fun and maze till 7am!
What's a record people would be taken aback to discover you secretly love?
Ahah, it's an old French band called Les Avions, and the track is La Nuit Est Chaude, hot night, wild night, kitsch stuff.
What new record are you really excited about?
I got lucky, receiving the Tomas More aka December EP which is out next October, there are some killer tracks that I will play every time. 
What is a curveball you like to throw into your sets to keep people on their toes?
Voidloss - Some Were Left Behind
Our Inferno parties are always guaranteed to have a super-eclectic sound. What can we expect from your set?
Under construction. I have a many secret tracks, come and you will see!
Join DJ AZF this Friday 28 August for Inferno at Dalston Superstore.
post-template-default single single-post postid-9071 single-format-standard tribe-no-js loading
DJ AZF