Easter at the mothership!
Easter at the mothership!
28-03-23
Dalston Superstore serves up a jam-packed lineup of queer fabulosity this Easter long weekend!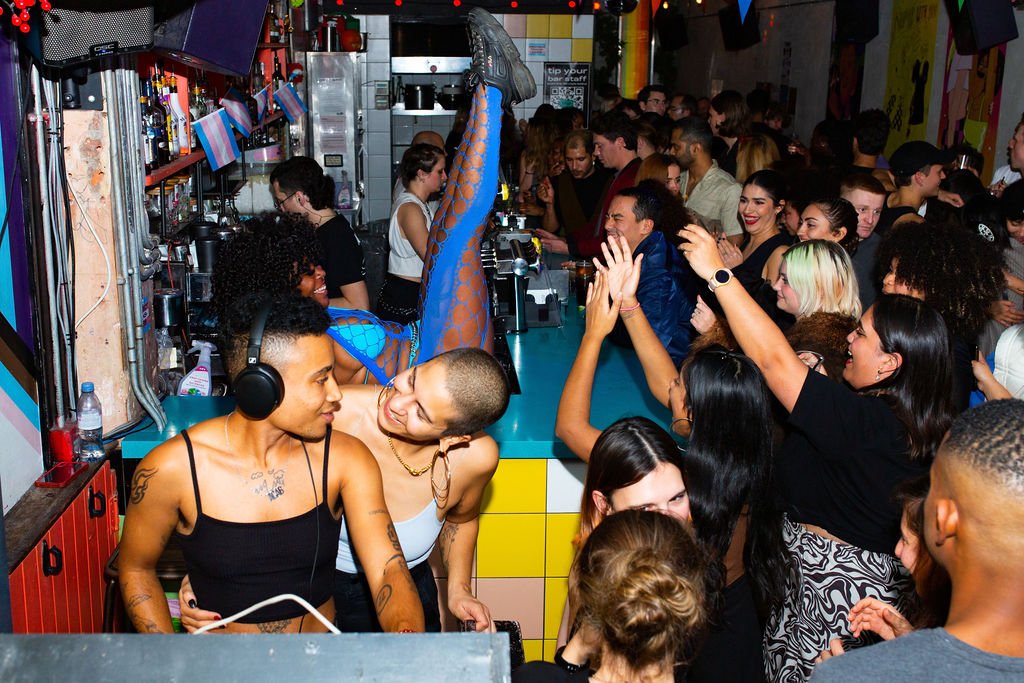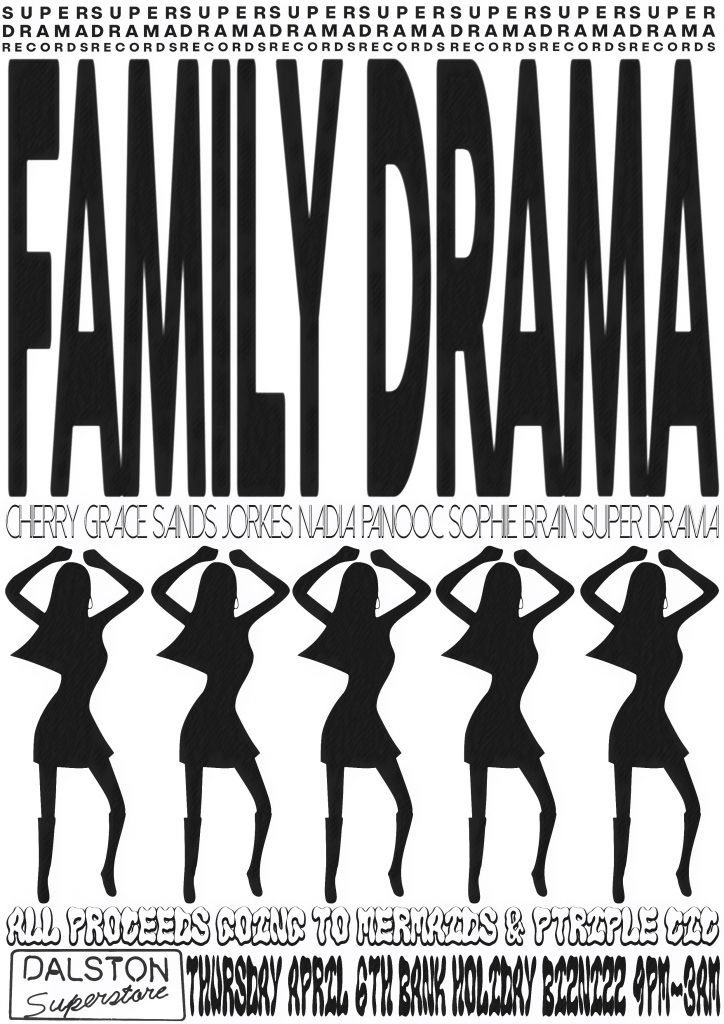 THURSDAY: FAMILY DRAMA
The Super Drama darlings are back with another gorgeous edition of Family Drama! Kick off your Easter long weekend with a gorgeous spring soirée, with all proceeds going to Mermaids and PTriple CIC. We're even throwing in a couple of international guests for good measure, oh my! Dancing and hot selections from Cherry, Grace Sands, Jorkes, Nadia Juma, Panooc, Sophie Brain and of course Super Drama!
See ya there babes x0x0
£10 suggested donation
+++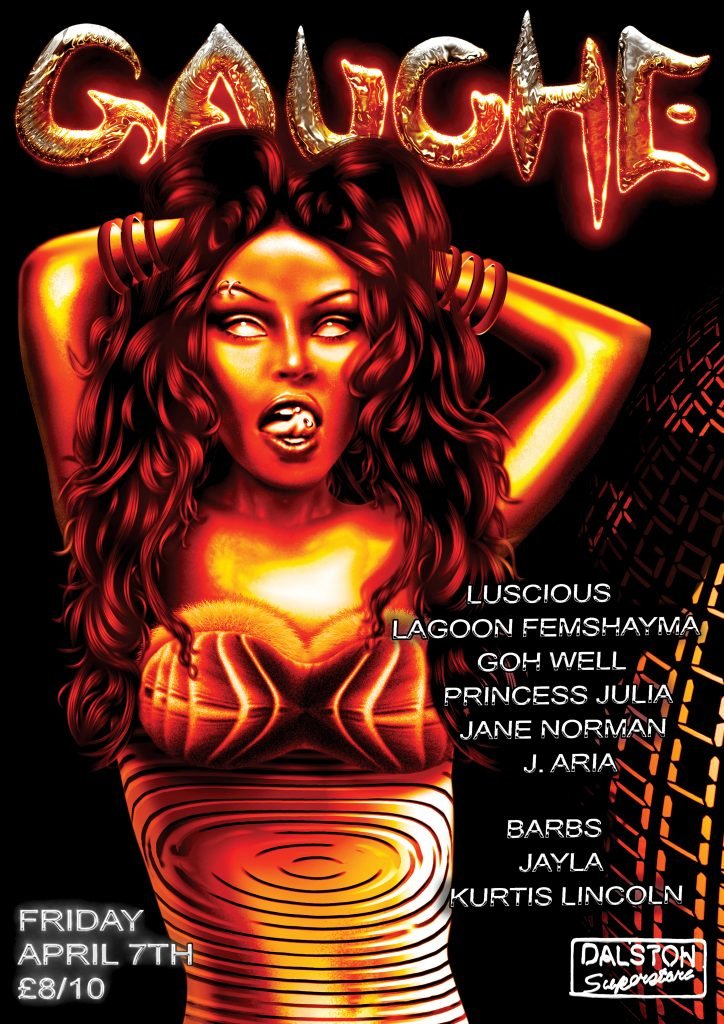 GOOD FRIDAY: GAUCHE
GAUCHE (adj): inelegant, crude, lacking grace or poise
a bass-ment function of true unsophistication.
Seven hours of sweat, c*nt club-edits, wall-2-wall acid camp and luxury trash from J.Aria and friends.
Ready 2 sweat?
£8 BEFORE 11 / £10 AFTER
+++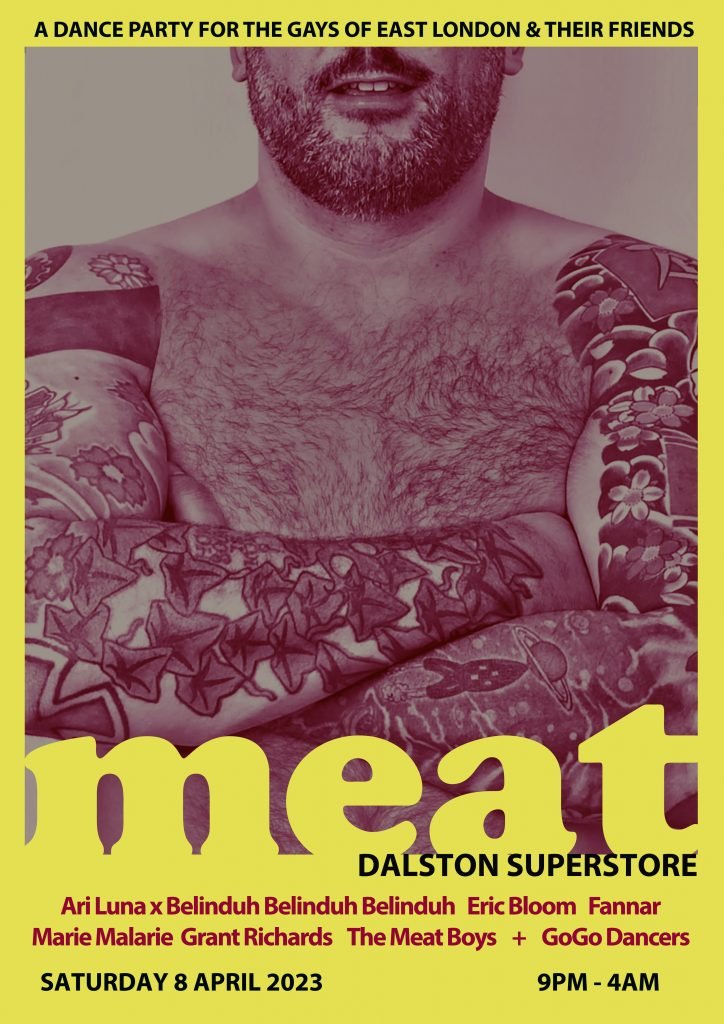 SATURDAY: MEAT (TIL 4AM!)
The Meat Boys are back at Dalston Superstore on Saturday 8th April for an Easter-tastic session featuring some of our favourite DJs and gogo boys.
In the bar we have London club legend and totes handsome dude Grant Richards followed by a back to back set from two of our favourites Ari Luna x Belindah Belindah Belindah. In the laser pit our very own Fannar will kick things off for NYC's Eric Bloom and the incredible Marie Malarie.
£8 BEFORE 11 / £10 AFTER
+++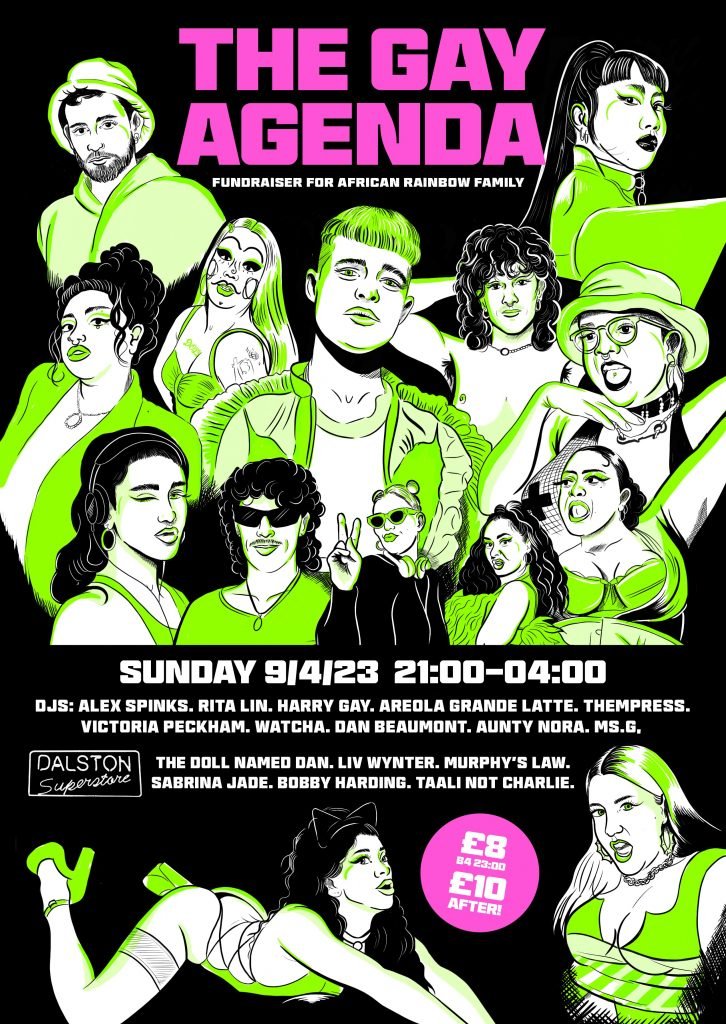 EASTER SUNDAY: THE GAY AGENDA (TIL 4AM!)
Comin' in hot and heavy this Easter Sunday, Queer House Party's Harry Gay presents The Gay Agenda! They invite their favourite DJs, dancers and hosts to take over the mothership, with all proceeds going to African Rainbow Family.
African Rainbow Family is a British based grassroots charity that supports LGBTIQ+ people of African heritage and the wider Black, Asian, Minority Ethnic groups. More specifically – they work with queer people in the asylum process and those who have been granted refugee status.
£8 BEFORE 11 / £10 AFTER
post-template-default single single-post postid-30679 single-format-standard tribe-no-js loading
Easter at the mothership!