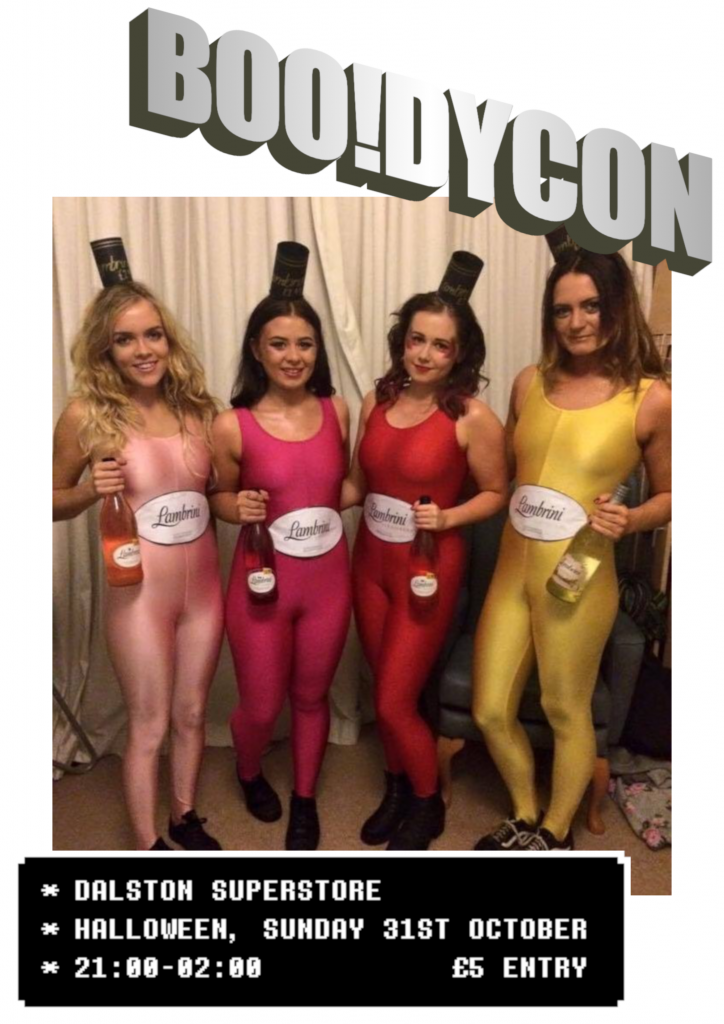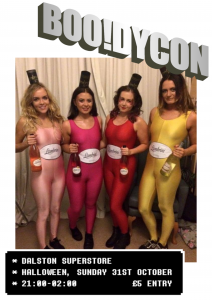 Boo!dycon Halloween!
Princess Julia
Bethan
Chester Hayes
Marie Malarie
Jane Norman
Dorothy Perkins
Halloween is the one night a year where girls can dress like a total slut and no other girls can say anything about it.
Bodycon is going Goth for one night only this Halloween 4 the ooky spooky BOO!dycon
We're gonna get off our tits on pumpkin spiced lattes!!
Trick or Treat 
Bar tab for best costume, mwah!
2 Floors
£5 after 10pm

Facebook Event
Boo!dycon Halloween!