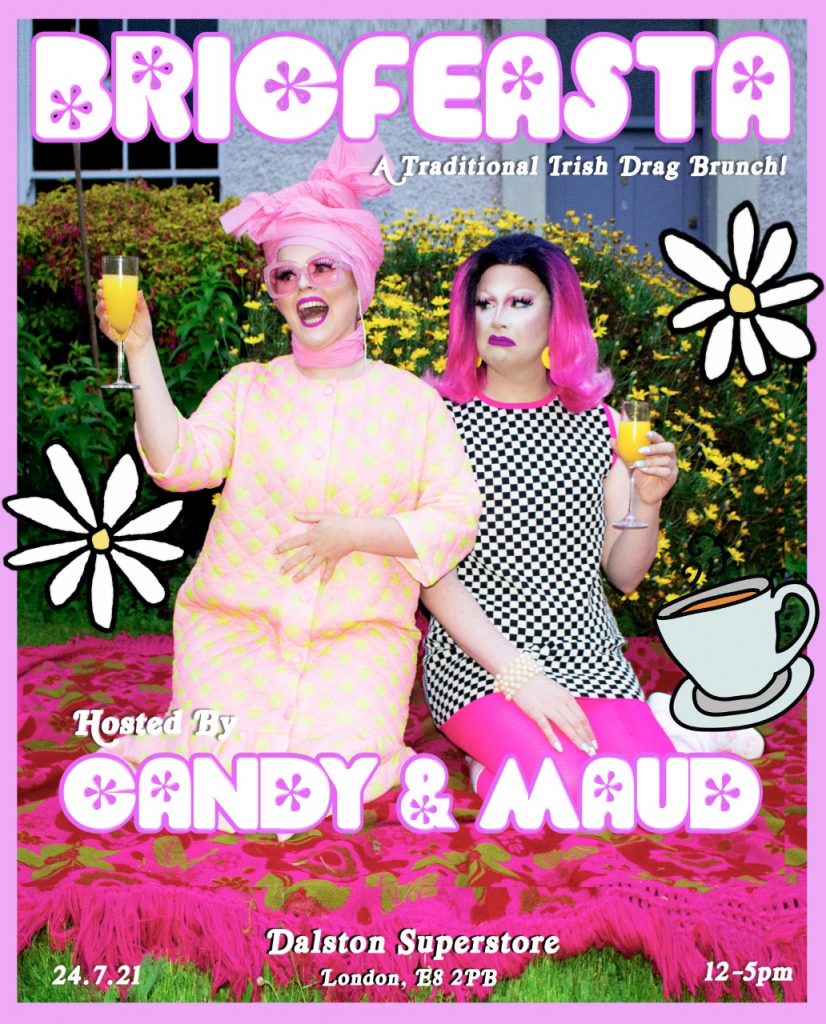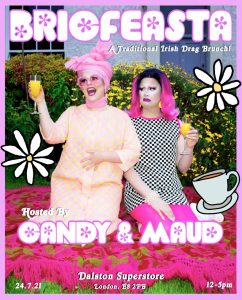 Bricfeasta with Candy Warhol & Maud Gonne Wrong
Candy Warhol
Maud Gonne Wrong
Ahhh there's nothing quite like a traditional Irish brickfeasta … hosted by two Irish queens in London's queerest venue! Just like mammy used to make!
Hosted by Candy Warhol (Comedy Central's Dragony Aunts) with very special guest Maud Gonne Wrong, expect all the hits and glitz with your favourite Irish bops, traditional Irish games and plenty of cupáin tae for everyone!
Sittings are 1-2, 2-4 and 4-5 then it's off to mass to really get the weekend going!
Facebook Event
Book Now
Bricfeasta with Candy Warhol & Maud Gonne Wrong