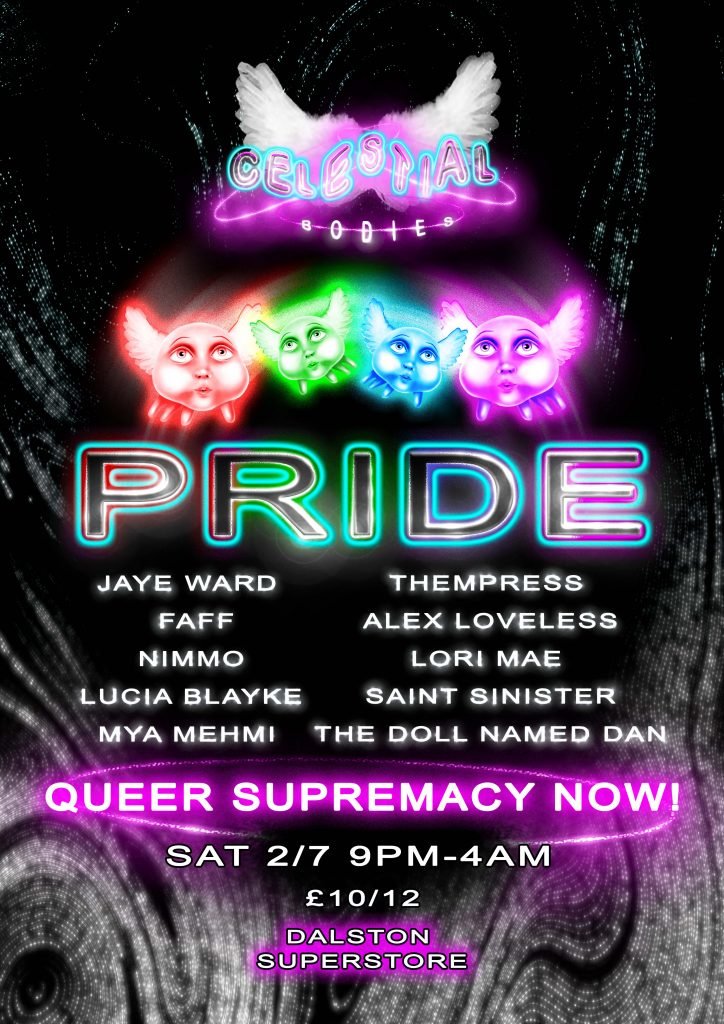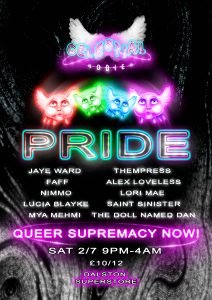 Celestial Bodies Pride!
Jaye Ward
FAFF
Nimmo
Lucia Blayke
Thempress
Alex Loveless
Lori Mae
Saint SInister
The DOll Named Dan
QUEER SUPREMACY NOW!
Celestial Bodies ~ Transcendent States
Dalston Superstore is proud to present Celestial Bodies, celebrating and centering the talents of non-binary and trans babes! This Pride, ee invite some of our favourite DJs, artists and performers to guide you skyward, demanding queer supremacy now! We're rolling all the way through til 4am for this special occasion, join us for an of out-of-body experience!
In the basement, dance music legend and Netil Radio mainstay Jaye Ward is joined by T4T lovers Faff and your fave queer band Nimmo for heady house, techno, bass and more. On the top deck, we'll be serving up an eclectic mix of queer anthems from Lucia Blayke, Thempress and Alex Loveless, with performance and gogo action from Lori Mae, Saint Sinister and The Doll Named  Dan!
£10 before 11 / £12 after
Celestial Bodies Pride!
tribe_events-template-default single single-tribe_events postid-29343 tribe-events-page-template tribe-no-js tribe-filter-live loading

Celestial Bodies Pride!

https://dalstonsuperstore.com

https://dalstonsuperstore.com/wp-content/themes/dalston-superstore