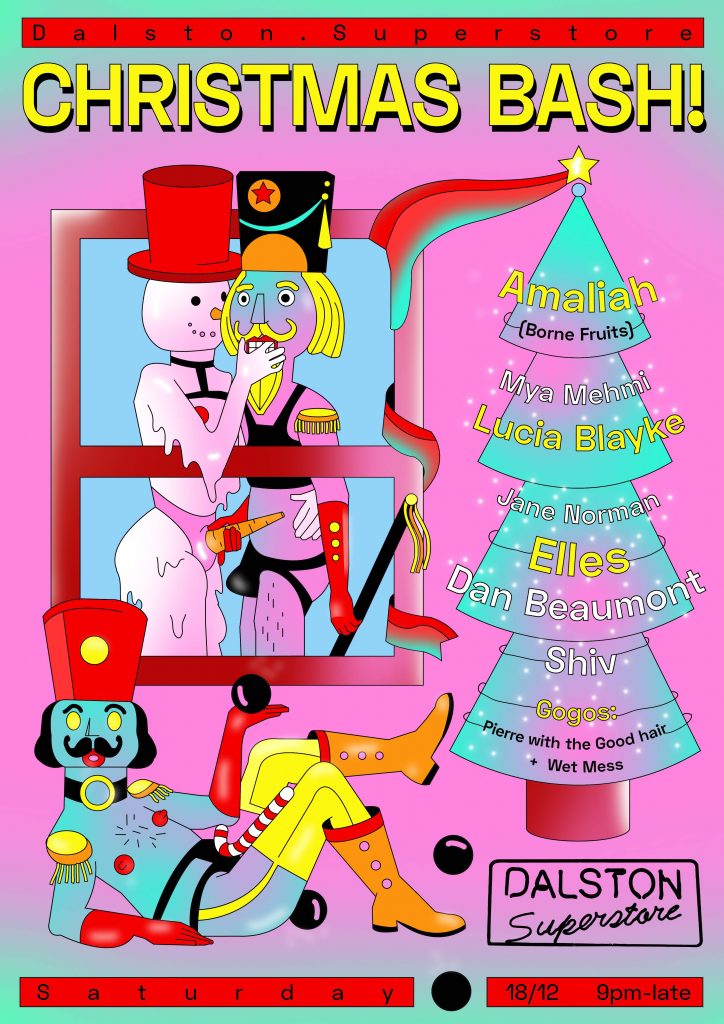 Dalston Superstore Xmas Bash!!!
Amaliah
Elles
Shiv
Dan Beaumont
Lucia Blayke
Mya Mehmi
Jane Norman
Wet Mess
Pierre with the Good Hair
After a much anticipated wait, the infamous Dalston Superstore Xmas Bash is back in 2021! We don't care whether you've been naughty or nice, you're all on our list for the hottest, queerest Christmas party in London! We've recruited some of our favourite selectors, plus very special guest
Amaliah
(Borne Fruits) to flood our basement, plus sexy gogo action from the 2021 Not Another Drag Competition winner Wet Mess and ethereal dancing creature Pierre with the Good Hair! Phwoar! £8 before 11 / £10 after
COVID SAFETY
IN ORDER TO ENTER THE VENUE, YOU WILL REQUIRE: PROOF OF A NEGATIVE TEST FROM THE LAST 48 HOURS OR PROOF OF DOUBLE VACCINATION FROM AT LEAST 10 DAYS AGO
Dalston Superstore Xmas Bash!!!
tribe_events-template-default single single-tribe_events postid-28102 tribe-no-js tribe-filter-live tribe-bar-is-disabled tribe-theme-dalston-superstore tribe-events-page-template loading
Dalston Superstore Xmas Bash!!!