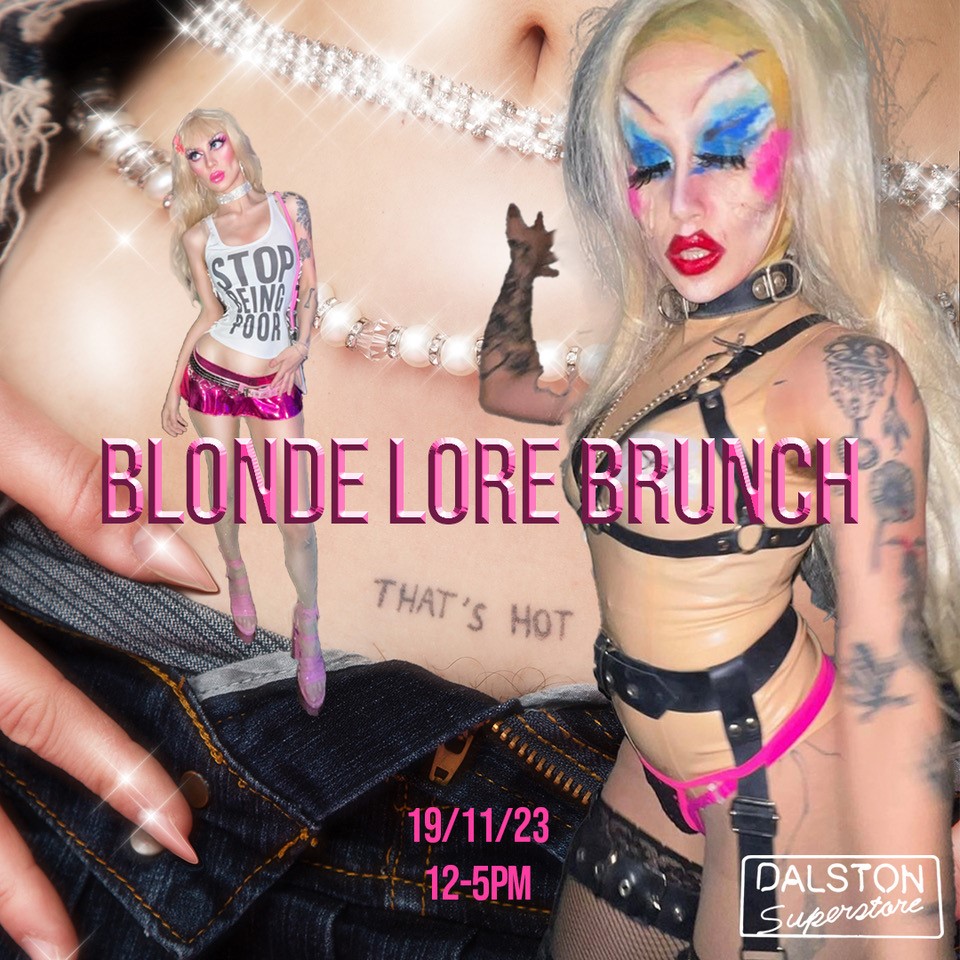 Blonde Lore Brunch with Femmi Bitch + Masc Peach
East London's maddest and messiest alt-cabaret stars hit the mothership, dishing up a smorgasbord of games, quizzes, shows and prizes every Saturday and Sunday from 12-5pm.
This Saturday join infamous bimbo legend Femmi Bitch and punky drag clown wunderkind Masc Peach for an afternoon of crazed comedy, deranged numbers and off-the-wall stupidity!
Drag Brunch at Dalston Superstore is only £6 a head, which includes a welcome Mimosa or soft drink of your choice!
Book Now
Blonde Lore Brunch with Femmi Bitch + Masc Peach