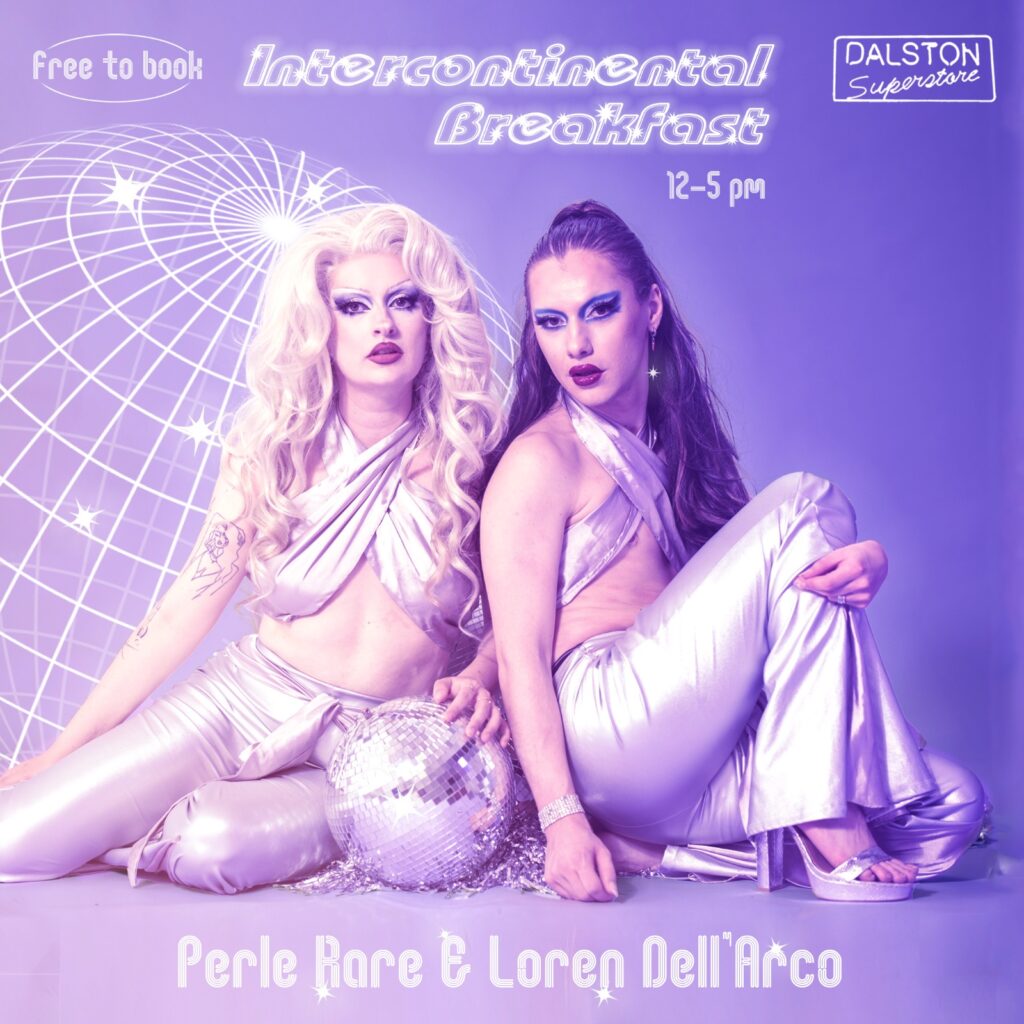 Drag Brunch with Loren Dell'Arco + Perle Rare
East London's maddest and messiest alt-cabaret stars hit the mothership, dishing up a smorgasbord of games, quizzes, shows and prizes every Saturday and Sunday from 12-5pm.
This Saturday join stars of The Goldrush: Italian diva of the Kingsland Road Loren Dell'Arco and Swiss draglesque star Perle Rare for for an afternoon of unadulterated campery at Intercontinental Breakfast!
Drag Brunch at Dalston Superstore is only £6 a head, which includes a welcome Mimosa or soft drink of your choice!
Book Now
Drag Brunch with Loren Dell'Arco + Perle Rare