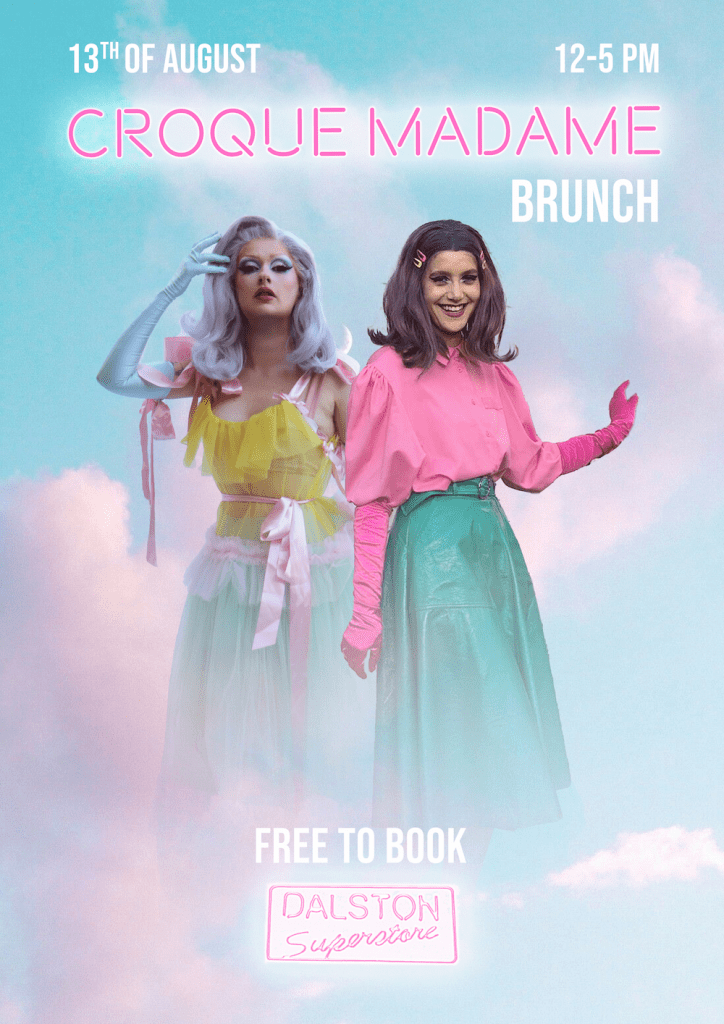 Croque Madame: Drag Brunch with Perle Rare and Nawel Areine
East London's maddest and messiest alt-cabaret stars hit the mothership, dishing up a smorgasbord of games, quizzes, shows and prizes every Saturday and Sunday from 12-5pm.
Join French goddess Perle Rare and singer Nawel Areine this brunch for Frenchy chic burlesque and chaos!
FREE TO BOOK!
Tickets
Croque Madame: Drag Brunch with Perle Rare and Nawel Areine