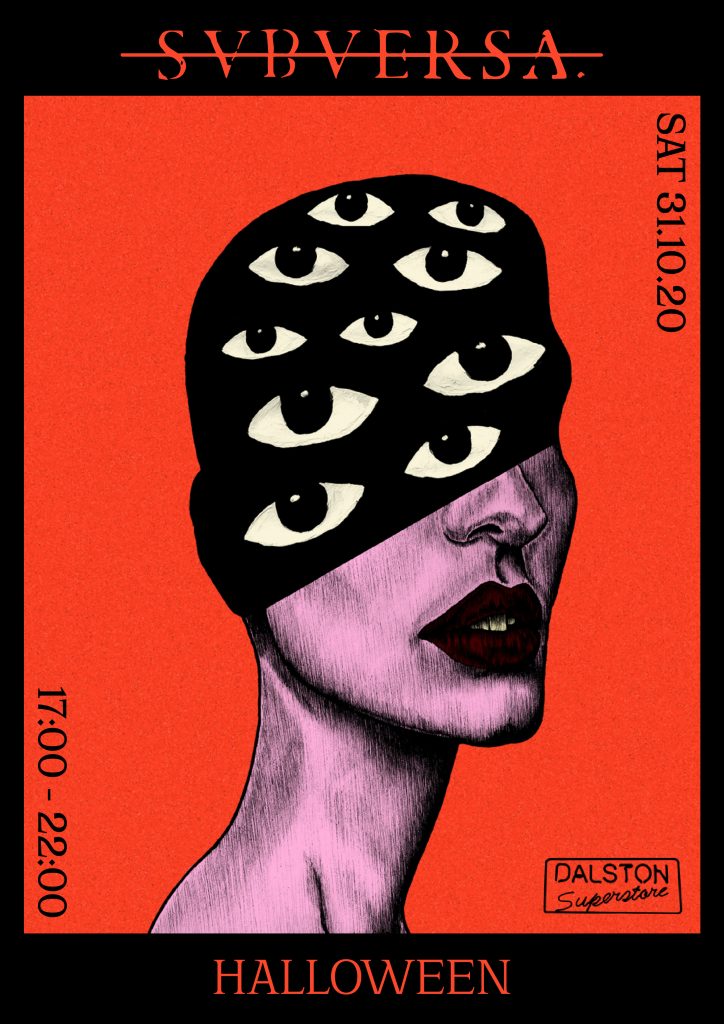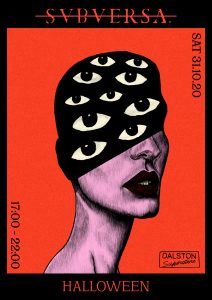 Halloween SUBVERSA Launch Party
Cocô   
Dahc Dermur VIII
Elander Ziggy  
Ludmila Houben  
Mynxie  
Parma Ham
Spooky Kid  
Luke Slyka
Markeyew 
Max The Tribid  
Ricardo Castro   
Salvia 
Spooky Kid
Come and celebrate the birth of SUBVERSA on Halloween night at Dalston Superstore! ?
@subversalondon
Curated by Ricardo Castro, Markeyew, Spoooky Kid, Elander Ziggy, bringing together the darkest DJs with a devilish court of shapeshifters & performance artists gathered to celebrate our London scene.
Saturday 31.10.20
5pm till 10pm.
Embrace your dark side and join @subversalondon, born on Halloween, night of freaks and delights.
Very limited tables for 2, 3, 4 & 6 people available, reserve yours now!
Facebook Event
Tickets
Halloween SUBVERSA Launch Party