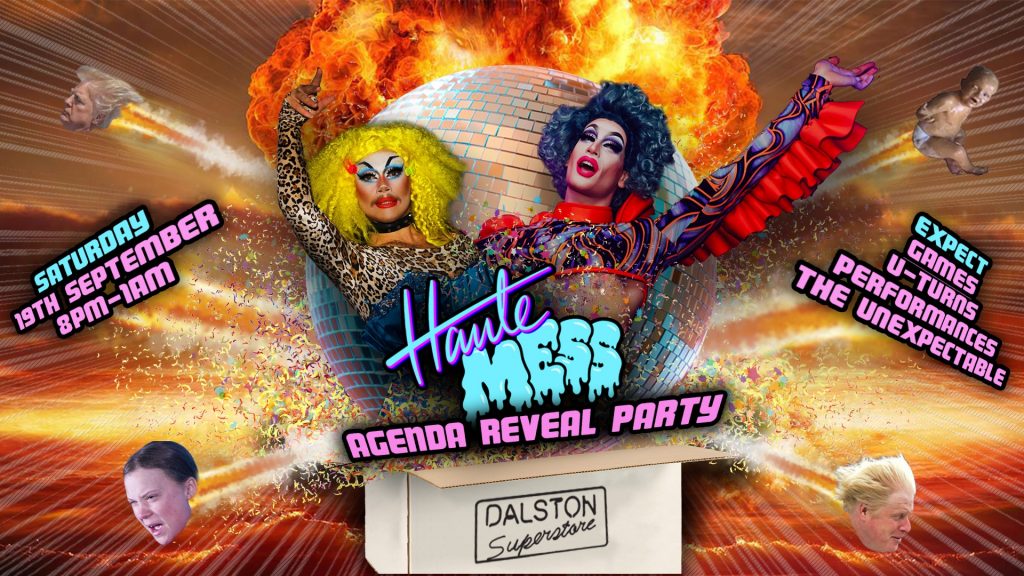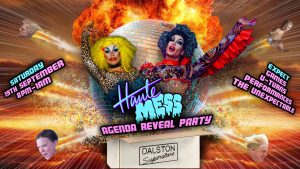 Haute Mess's Agenda Reveal Party
 BREAKING NEWS 
The universe's rebuttal 
 to mindfulness 
 and inner peace
,
Salmonella
 and
Donna Kebab
, have something to say
The only problem is…. They're not sure what it is just yet
 Join the last two brain cells 
 behind Haute Mess as we reveal our agenda
, whatever that may be
Expect stupid games
, reckless decisions
, U-turns
, performances, and lack of accountability courtesy of reliable news sources™ and the darkest depths of reddit
.
Booking essential! Follow the link to book that juicy table for the most fraudulent soiree on this side of the atlantic, before the K-pop fans and tiktokers do it!
Facebook Event
Tickets
Haute Mess's Agenda Reveal Party
tribe_events-template-default single single-tribe_events postid-25618 tribe-events-page-template tribe-no-js tec-no-tickets-on-recurring tribe-filter-live tribe-theme-dalston-superstore loading

Haute Mess's Agenda Reveal Party

https://dalstonsuperstore.com

https://dalstonsuperstore.com/wp-content/themes/dalston-superstore