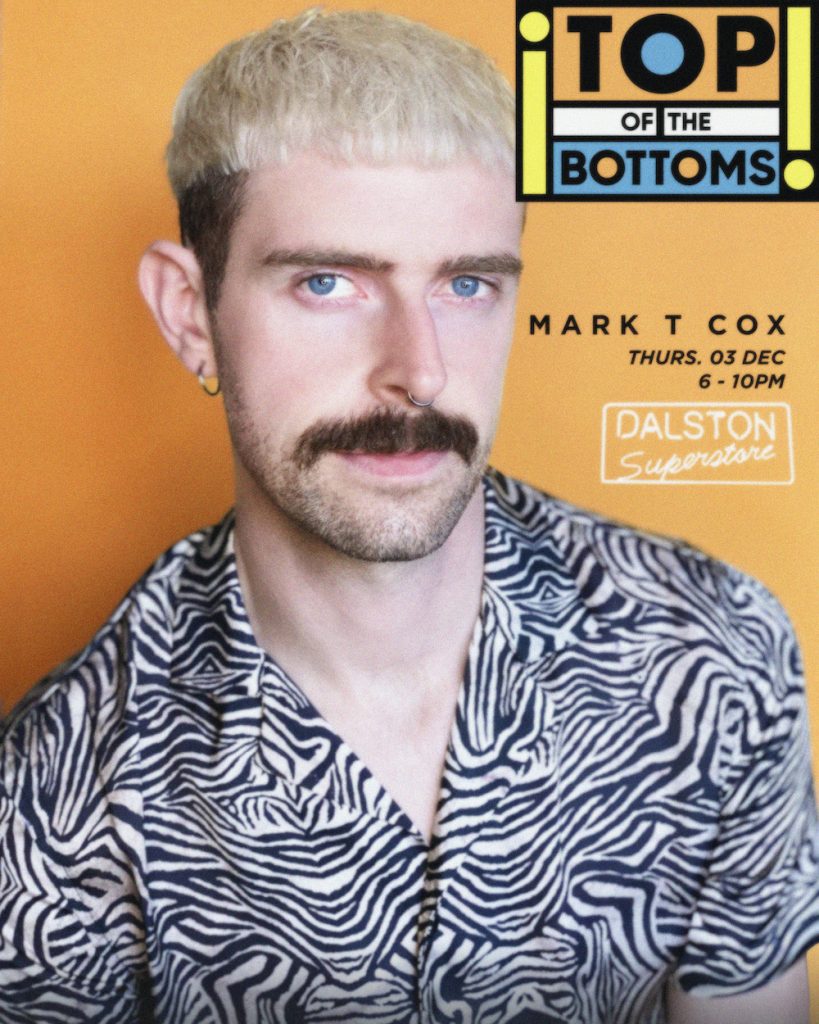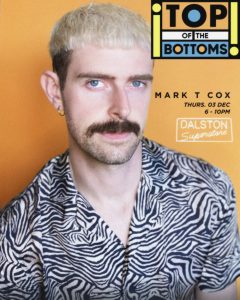 Mark T Cox: Top of the Bottoms
We're back.
We're wide open.
And we're ready to DANCE (gently, in a seated position).
Slide on down to Superstore to hear all your fave pop hits, hosted by East London toyboy Mark T Cox.
What songs will he play?
Will he sing a number?
Who will be crowned 'Top of the Bottoms'?
WHO CARES!!!
We're out of the house. Come have a drink !
**Customers should be warned that a selection of Pop Christmas Hits will be played at some point in the evening. Not too many. It's far too early. Maybe just the Mariah one. Was she on TOTP? Anyway. Or some of the Arianna ones, they're nice too. Did Westlife have a Christmas hit? We'll check.**
Miss Rona is still here, so we have to carefully manage capacity.
Please please book your table to keep things smooth and cute.
Facebook Event
Book Now
Mark T Cox: Top of the Bottoms
https://dalstonsuperstore.com

https://dalstonsuperstore.com/wp-content/themes/dalston-superstore