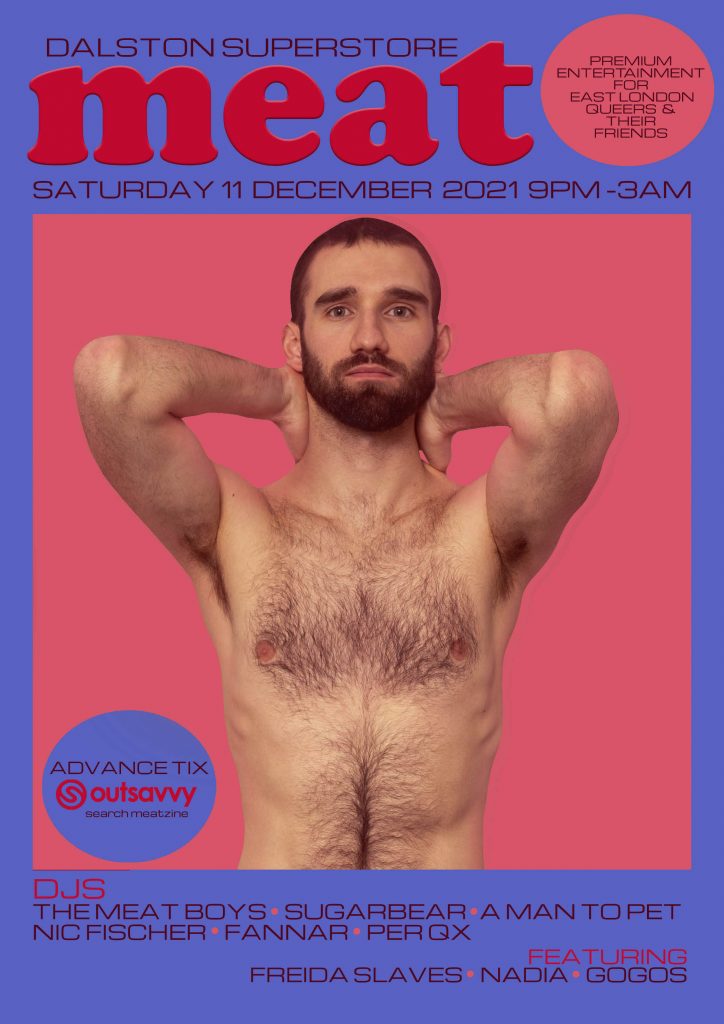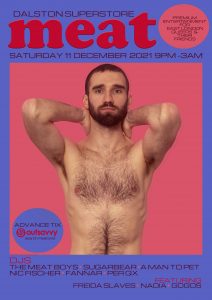 Meat
The Meat Boys
Per QX
Nic Fisher
Subarbear
A Man To Pet
Freida Slaves
Nadia D Juma
The meat crew are back at Dalston Superstore on Saturday 11 December for our last party of 2021. This year has been quite a ride and we're seeing the year out in banging style.
To ramp up your Christmas countdown, we've got a real treat for you. Our line-up is a true Gutterslut reunion head-lined by the incredible Per QX in the laser pit.
Joining Per are Gutterslut alumni and meat regulars Nic Fischer and our very own Fannar.
Upstairs in the bar, the meat boys will be joined by the incomparable A Man To Pet and topping off the Gutterslut crew is the iconic Nadia who will be gogo dancing on the bar. We will also have a set from the iconic Sugarbear and performance from the legend that is Frieda Slaves.
£7 before 10 / £10 after
COVID SAFETY
IN ORDER TO ENTER THE VENUE, YOU WILL REQUIRE: PROOF OF A NEGATIVE TEST FROM THE LAST 48 HOURS OR PROOF OF DOUBLE VACCINATION FROM AT LEAST 10 DAYS AGO
Facebook Event
Meat