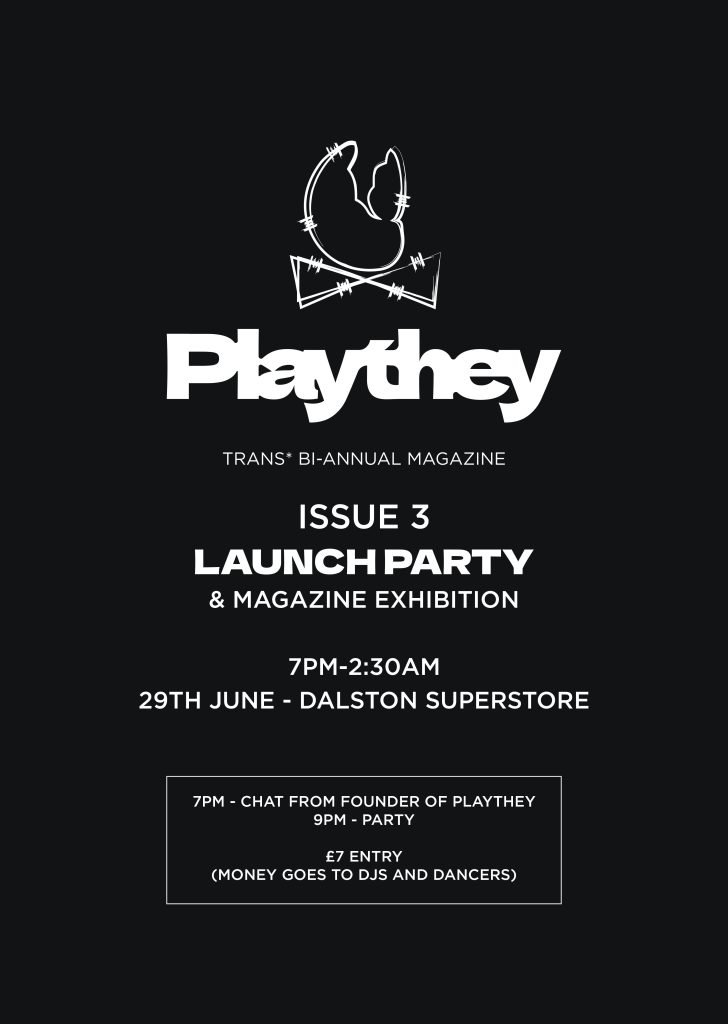 PlayThey issue 3 launch party + exhibition launch
Dalston Superstore presents the launch of our latest exhibition, featuring photography from PlayThey magazine.
PlayThey is a trans+ bi-annual magazine that focuses on erotica, sex, gender, sexuality and healthcare. It has always focused on financial transparency, paying talent, centering trans+ voices and providing a space for the trans+ community to write, model and be sexy! 
Originally founded in early 2022, Playthey is now on its third issue! To celebrate, Playthey is sharing some of its editorial images across its three issues. Join us for the launch party, soundtracked by the legendary Baby on the decks. 
FREE ENTRY
PlayThey issue 3 launch party + exhibition launch