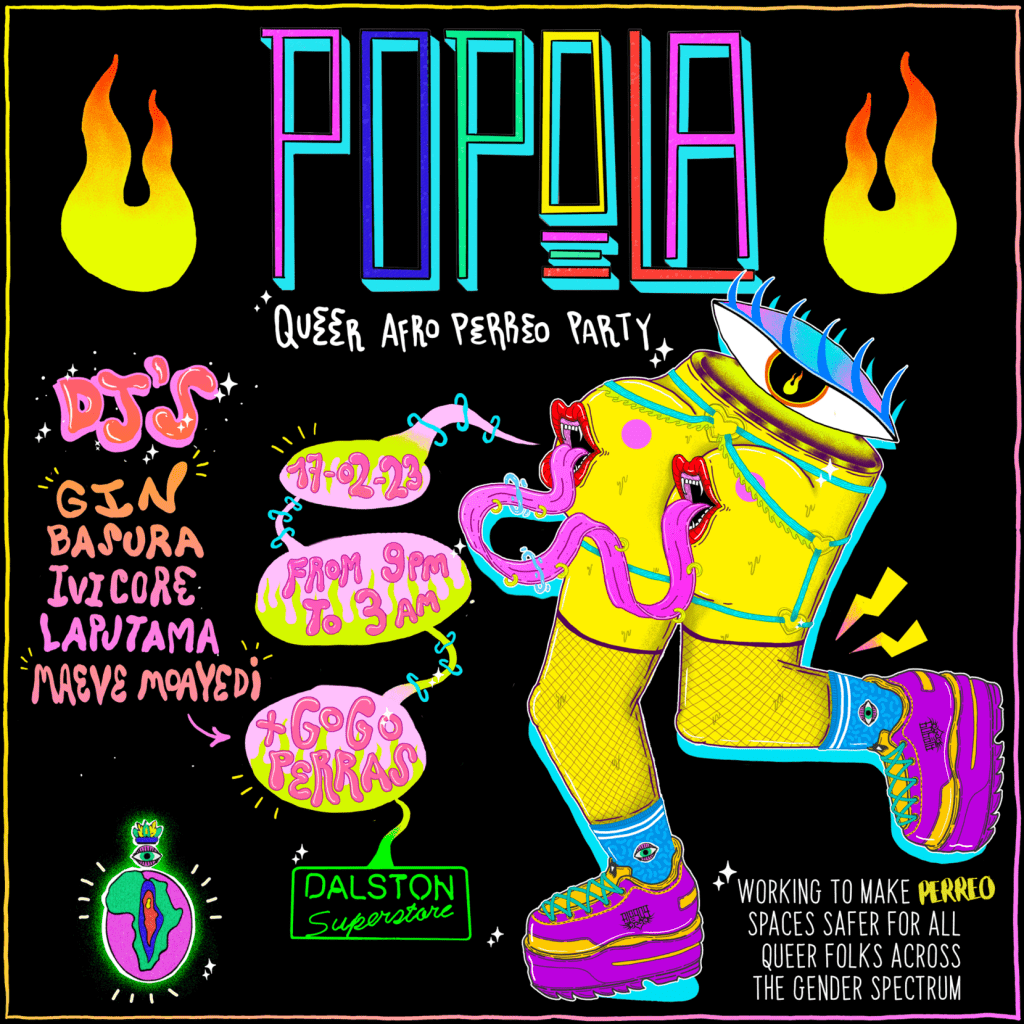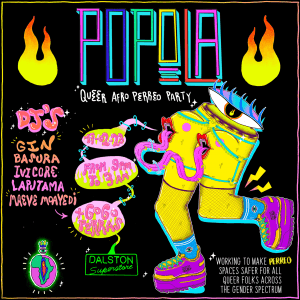 Popola
Gin
Basura
Ivicore
Lapjtama
Maeve Moayedi
+ Popola gogos
Lets get ready for another tropical sweaty ritual of Afro Perreo, this time on a Friday so NO EXCUSE to miss it perras en calor!
Popola is created for ALL genders to celebrate Queer Femme energy through Afro Latinx Caribbean music. Blending Afro & Latinx rhythms offering safer Perreo spaces for empowerment, sexy liberation and culture representation into the queer scene.
Coming with a very firey line-up to make you dance nonstop with sexy tropical selection of Afrobeats, Neo Perreo, Brazilian rhythm, Reggaeton, Bashment, Dancehall, Dembow, and moreeee!
SEE YA THERE POPOLA POWERRR!
£8 before 10 / £10 after
Door Policy
Dalston Superstore is a queer space. We prioritise our LGBTQIA+ customers and will sometimes ask our straight & cis allies to support us by not taking up room in our venue. Please be conscious of who this space is intended for and be respectful. Never assume sexuality or gender identity. We will never ask personal questions on the door.
Low/no income access
We reserve limited spaces for those who cannot afford the standard ticket price due to being on low or no income. Please email hello@dalstonsuperstore.com with at least 48 hours notice to enquire.
Full venue access info is available here
Popola