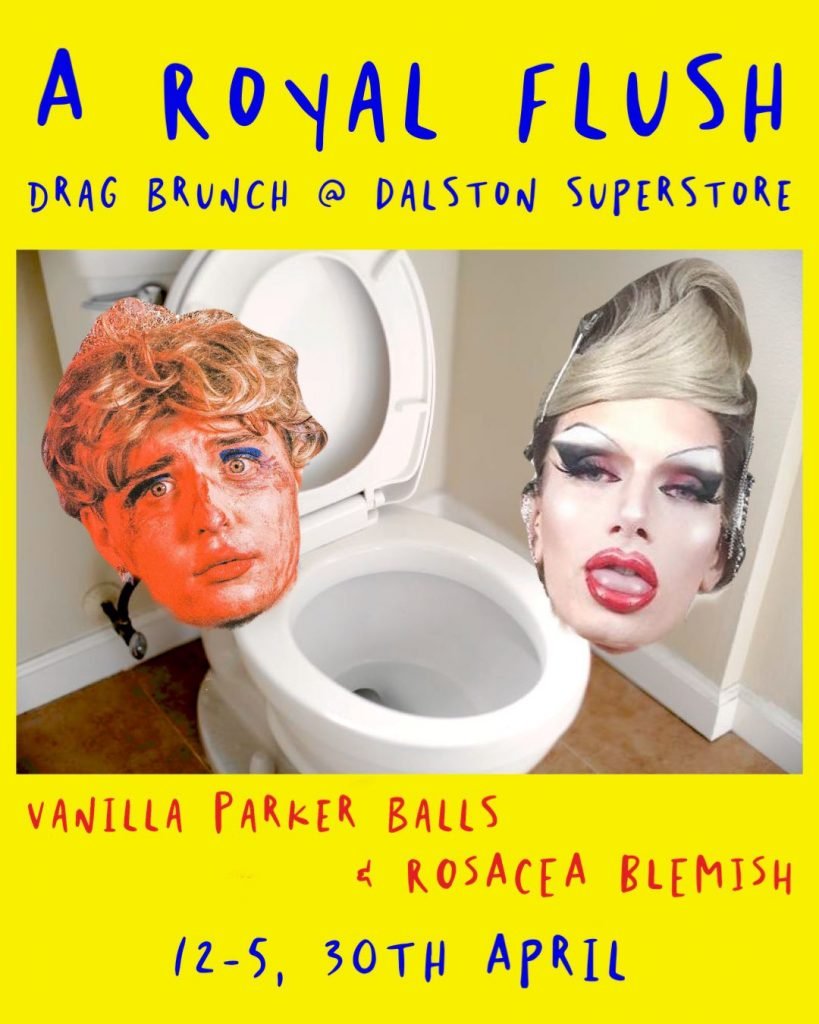 Royal Flush Brunch with Vanilla Parker Balls and Rosacea Blemish
East London's maddest and messiest alt-cabaret stars hit the mothership, dishing up a smorgasbord of games, quizzes, shows and prizes every Saturday and Sunday from 12-5pm.
This Sunday join Next Drag Superstar winner and first runner up Rosacea Blemish and Vanilla Parker Balls for an afternoon of stupid shows, witty quips and high calibre nonsense!
FREE TO BOOK!
Tickets
Royal Flush Brunch with Vanilla Parker Balls and Rosacea Blemish
tribe_events-template-default single single-tribe_events postid-28781 tribe-events-page-template tribe-no-js tec-no-tickets-on-recurring tribe-filter-live tribe-theme-dalston-superstore loading

Royal Flush Brunch with Vanilla Parker Balls and Rosacea Blemish

https://dalstonsuperstore.com

https://dalstonsuperstore.com/wp-content/themes/dalston-superstore