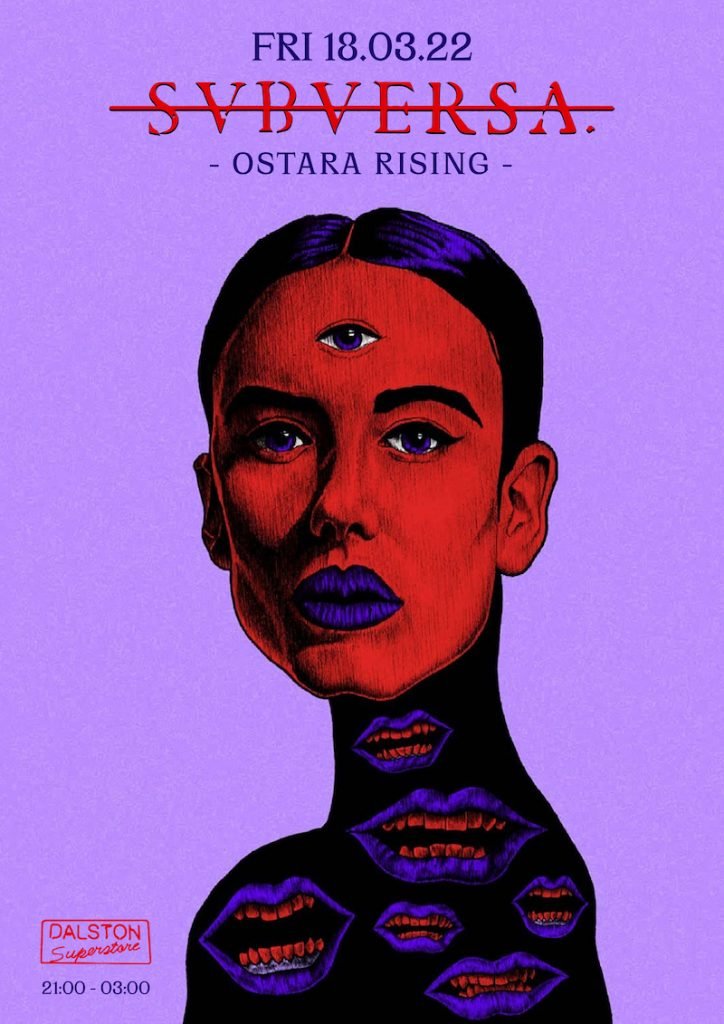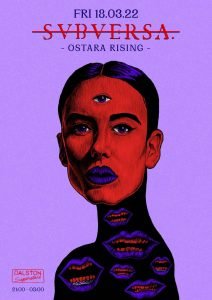 Subversa
Ludmilla Houben
Elander Ziggy
Fidel
Jonny Slut
Elander Ziggy
Ricardo Castro
Co Kendrah
Markeyew
Max The Tribid
ryan geometry
Calvin Obey
Dalston Superstore's dark and devilish party SUBVERSA is back!
They've danced with Gegen at the iconic Electrowerkz_, hosted Revolver at the devilish Kitkatclub for Folsom Berlin weekend, and brought the Underworld to Off Club London at The Steelyard and now they're back to where it all began.
Join the Subversa family for a celebration of twisted queerness. It's going to be a spring Equinox celebration of queer powers, creative subcultures and the renewing and rebirthing energies of music and sexual fearlessness.
Our DJs will guide you through the two floors of the mothership with dark and powerful beats, and we will bring a special homage to the glorious Nag Nag Nag, the historic electro night that forged the path of London nightlife.
£6 before 11 / £8 after
Facebook Event
Subversa