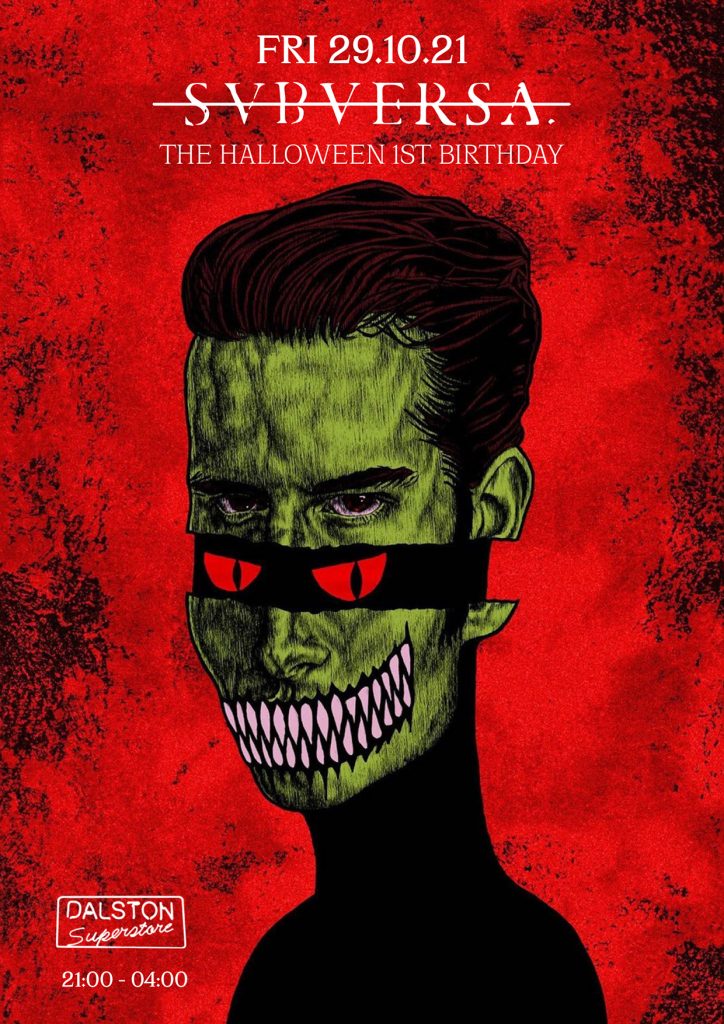 Subversa Halloween
Jonny Slut (Batcave Special DJ set)
Francesca Mendola
Elander Ziggy
Marie Devilreux
Wax Wings
Elander Ziggy
Spook
SUBVERSA presents the 1st HALLOWEEN BIRTHDAY!
Back where it all started!
It's been a year… and what a year! We are proud to be here after times that reshaped the world. Proud to have danced with Gegen at the iconic Electrowerkz_ , hosted Revolver at the devilish Kitkatclub for Folsom Berlin weekend. We have brought the Underworld to Off Club London at The Steelyard and Beast at E1 and we are planning so much more!
But for our 1st birthday, we want to go back to our beloved Superstore for a family celebration of twisted queerness. Bringing you dark beats and incredible looks, the SUBVERSA family is gathering and welcoming more gorgeous ghouls for a Halloween Birthday to remember.
Your hosts for the evening:
Darcvalac
Davide Forneris
Florent Venet
Frankie Storm
Markeyew
Max the Tribrid
Ricardo Castro
Rio Frio
Ryan Geometry
Trashed Baby
Wesley Manners
Zoë
£6 before 10, £8 before 12, £10 after
COVID SAFETY
IN ORDER TO ENTER THE VENUE, YOU WILL REQUIRE: PROOF OF A NEGATIVE TEST FROM THE LAST 48 HOURS OR PROOF OF DOUBLE VACCINATION FROM AT LEAST 10 DAYS AGO 
Subversa Halloween