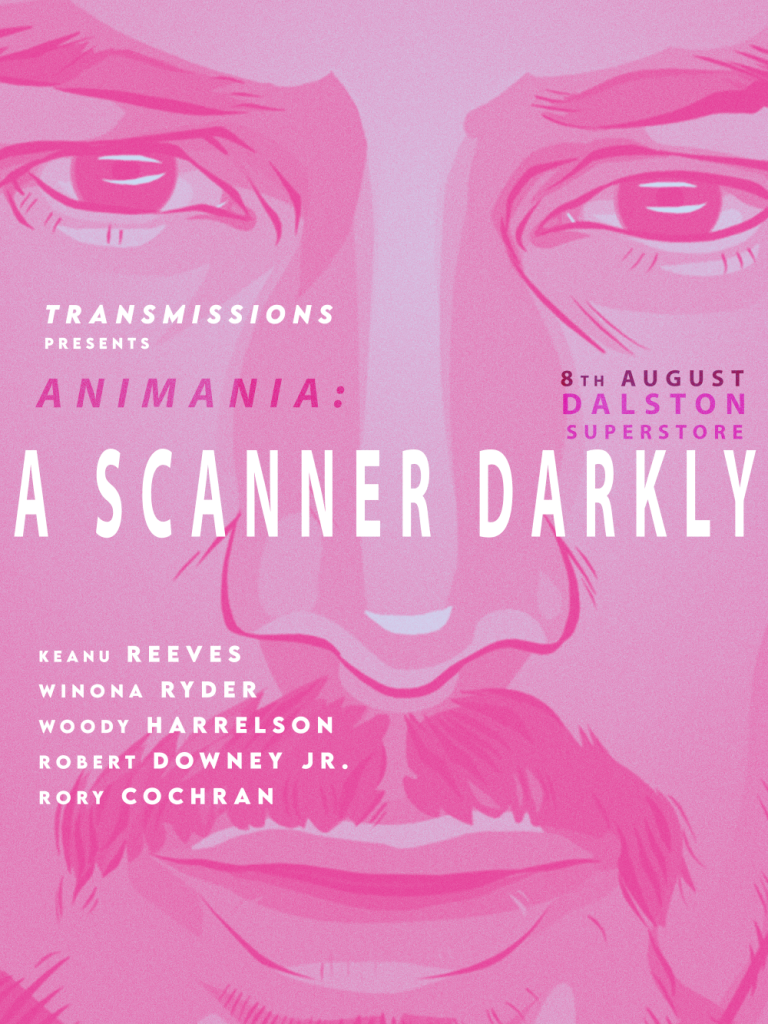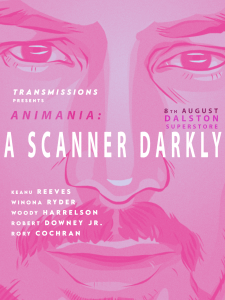 Transmissions presents A SCANNER DARKLY (2006)
Week two of Animania sees our screen graced by Richard Linklater's delirious and devastating Phillip K. Dick adaptation, A Scanner Darkly.
Keanu Reeves stars as an undercover agent assigned to monitor the drug trade who in the process becomes an addict himself and struggles to conceal his identity.
Linklater's painstakingly rotoscoped tragedy is as funny as it is sad, marking one of the most memorable moments in the director's career.
Steven Soderbergh served as producer and other cast includes Winona Ryder, Robert Downey Jr., and Rory Cochrane.
It also boasts a soundtrack featuring tracks by both Radiohead, and Thom Yorke.
Join us downstairs at Dalston Superstore for this unique and powerful piece of animated filmmaking.
"I saw death rising from the earth, from the ground itself, in one blue field"
Subtitles will be displayed throughout.
Seating is a mixture of backed chairs, benches, bar stools, and floor space, and is first come first served.
Transmissions presents A SCANNER DARKLY (2006)