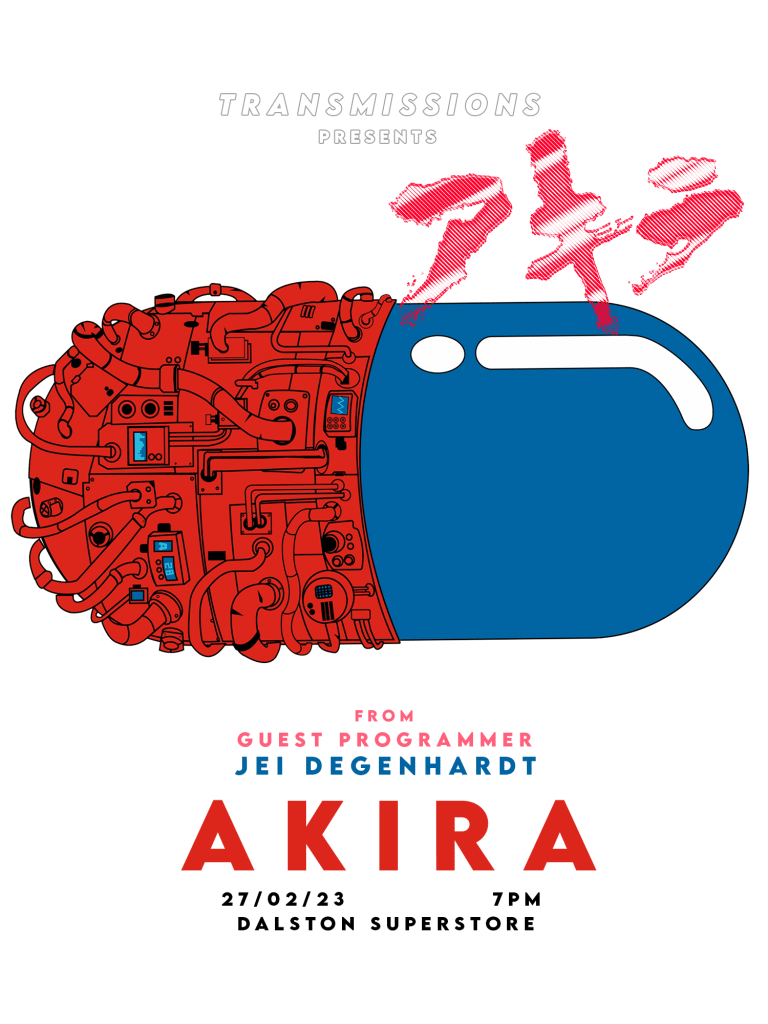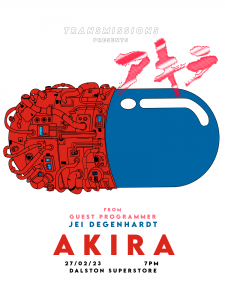 Transmissions presents Akira
Transmissions' Sci-Fi season is finishing explosively, so rev your motorbikes and hurtle down to Superstore for the groundbreaking sci-fi masterpiece Akira (1988).
It is the distant future of 2019.
In the pulsing heart of Neo-Tokyo, a group of high school delinquents are about to crash headlong into a conspiracy, one which spans from the highest levels of a sinister government, collides with apocalyptic cultists, and careens down to underground cells of revolutionaries on the brink of an upheaval greater than they hope to imagine.
35 years after its release, Katsuhiro Ôtomo's electrifying anime continues to stand monumental as one of the most visually captivating animations of all time, with 160,000+ cells of super-fluid, breakneck action that will cut through the most potent narcotic dazes yen can buy.
At its heart, Akira depicts the fractious yet enduring kinship of outcasts, which is trans.
And it depicts people transforming into grotesque flesh monsters, which is also trans.
Neo-Tokyo is about to E.X.P.L.O.D.E.
Come join us downstairs at Dalston Superstore for the finale of the season, and find out why Transmissions has become an institution in the local community.
Subtitles will be displayed throughout.
Seating is a mixture of benches, backed chairs, bar stools, and floor space, and is first come first served.
Transmissions presents Akira
tribe_events-template-default single single-tribe_events postid-30392 tribe-events-page-template tribe-no-js tec-no-tickets-on-recurring tribe-filter-live tribe-theme-dalston-superstore loading

Transmissions presents Akira

https://dalstonsuperstore.com

https://dalstonsuperstore.com/wp-content/themes/dalston-superstore