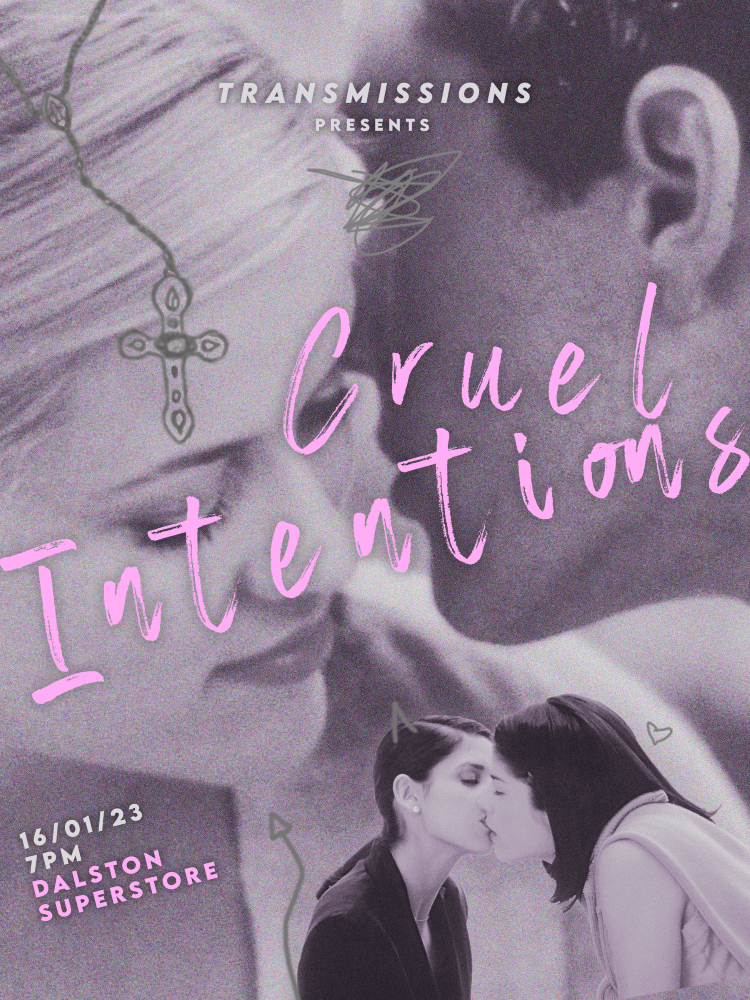 Transmissions presents Cruel Intentions
Our month of classics and crowdpleasers continues with one of the most iconic films of the 1990s, the deliciously nasty Cruel Intentions (1999) starring Sarah Michelle Gellar, Reese Witherspoon, Ryan Phillippe, Selma Blair, and Joshua Jackson.
Before there was Gossip Girl, Roger Kumble's scandalous debut set the standard for the young, rich, and beautiful behaving badly on screen.
If you've seen it before you know what we're talking about, if you haven't then run, don't walk to Dalston Superstore and find us downstairs ready to change your life with a film so micro-targeted to gays and gorgeous girlies that it's hard to believe it's real.
Come for Sarah and Selma's infamous kiss, stay for Joshua Jackson's bleach blonde faggotry and a soundtrack including the likes of Placebo, Marcy Playground, and The Verve.
As always, Transmissions is a space designed to be a home to the trans community, and we'll here to welcome you every Monday. So come grab a drink at the bar, meet some regulars (maybe even become one?) and see why Transmissions is one of the best crowds you'll ever watch a film with.
"Are you in, or are you out?
Subtitles will be displayed throughout.
Seating is a mixture of benches, backed chairs, bar stools, and floor space, and is first come first served.
Transmissions presents Cruel Intentions