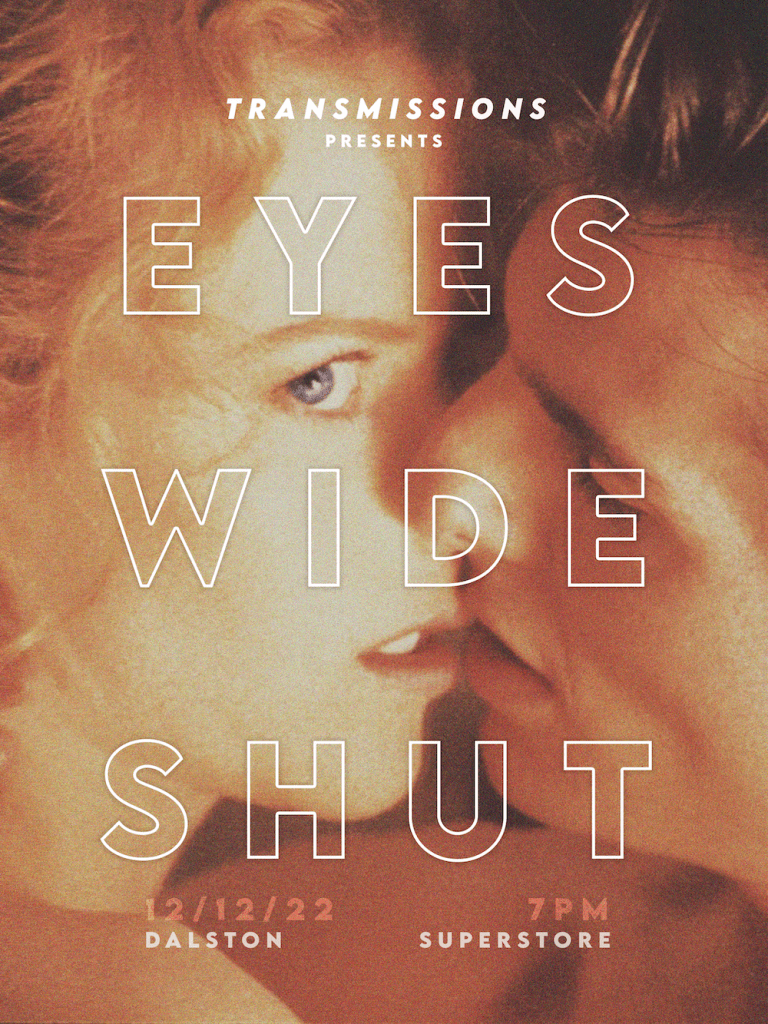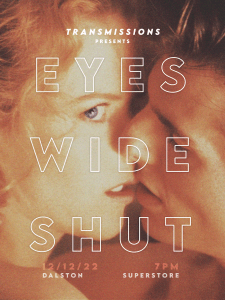 Transmissions presents Eyes Wide Shut
Transmissions is an institution of the East London trans community, and current host and programmer Rue Lumbroso will be welcoming you back for another month of exquisite cinema and unrivalled vibe curation.
Our second festive screening will keep you in the spirit with Stanley Kubrick's final feature, Eyes Wide Shut (it's set at Christmas, we promise).
Scientology's least favourite pairing Tom Cruise and Nicole Kidman star in cryptic tale of infidelity, secret societies, repressed desires, and – if you read Reddit threads – a slippery metaphor for anything from the dark machinations of real-life Hollywood's elite, to the illuminati, to Kubrick's own concealed queerness.
Come on down to Dalston Superstore, grab yourself something warm to drink at the bar, and find us cosied up in the basement for another movie night curated by host Rue Lumbroso.
Our majority-trans audience is what makes Transmissions the unique local institution that it is, and our commitment to centering those attendees is always at the top of our list.
So whether you've been naughty or nice, forget about presents, and take a holiday with some arthouse excellence.
Remember, the password is 'Fidelio'.
"No dream is every just a dream"
Subtitles will be displayed throughout.
Seating is a mixture of benches, chairs, and floor space.
OutSavvy link to free tickets and donor options coming soon.
FREE ENTRY
Transmissions presents Eyes Wide Shut
tribe_events-template-default single single-tribe_events postid-30074 tribe-events-page-template tribe-no-js tec-no-tickets-on-recurring tribe-filter-live tribe-theme-dalston-superstore loading

Transmissions presents Eyes Wide Shut

https://dalstonsuperstore.com

https://dalstonsuperstore.com/wp-content/themes/dalston-superstore