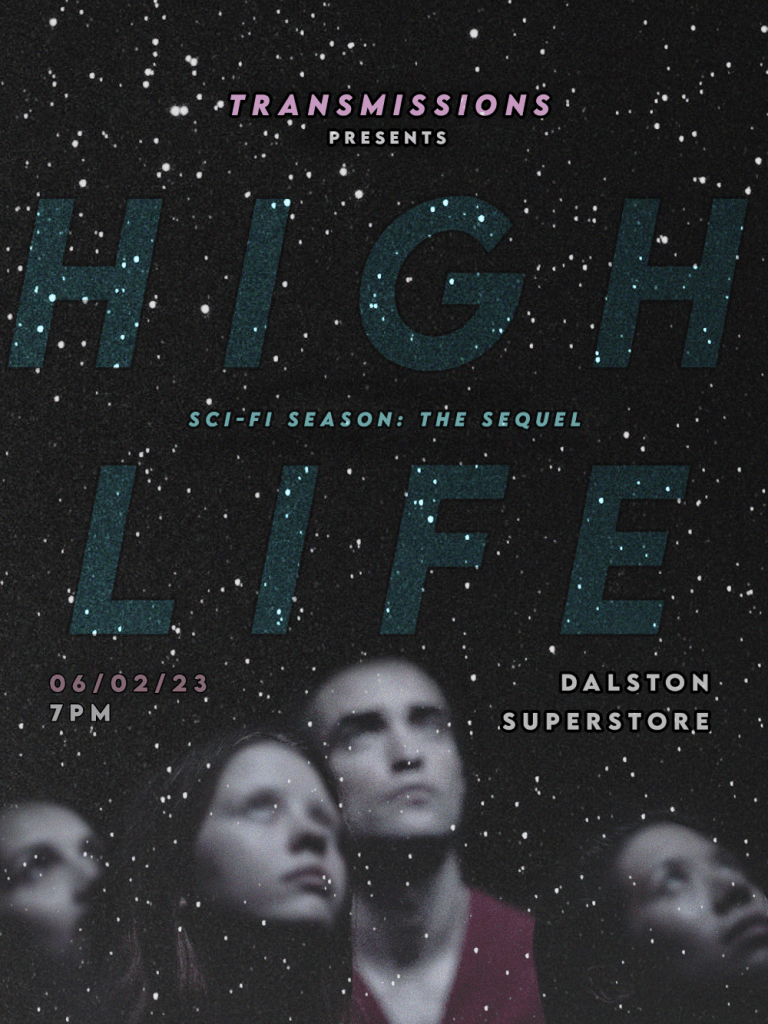 Transmissions presents High Life
Sci-Fi season is back for round two, and like any sequel, this one promises to be bigger and better.
Joining regular Transmissions programmer Rue Lumbroso in collaboration on this month's lineup, is Jei Degenhardt.
We begin with a sensuous and strange film from one of cinema's greatest masters, Claire Denis.
More than just a Robert Pattinson Sad Dad Simulator, High Life (2018) is a heady trip into the unknown, where isolation, sinister experiments, and a recreational fuckbox are just some of what a spaceship full of convicts have to contend with on their never-ending journey into the void.
 Join us downstairs at Dalston Superstore for the first in a season of Science Fiction selections handpicked for our majority-trans audience as we embark on our second year as a unique space for East London's discerning film lovers.
"Are we rushing forward? Are we standing still?"
Subtitles will be displayed throughout.
Seating is a mixture of benches, backed chairs, bar stools, and floor space, and is first come first served.
Transmissions presents High Life