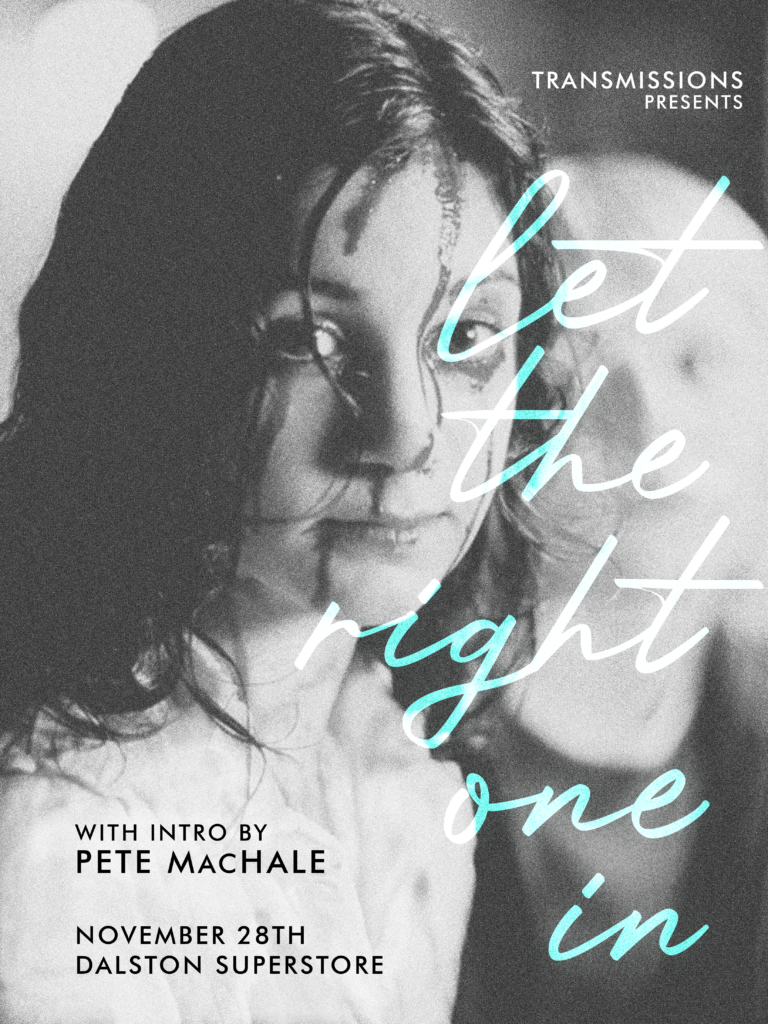 Transmissions presents let the right one in
On closing night of The Taste of Blood, we're proud to present Sweden's genre-redefining masterpiece Let The Right One In (2008).
Tomas Alfredson's chilling classic tells the story of a young boy saved from a life of loneliness and bullying by the arrival of a mysterious girl whose presence coincides with a string of brutal murders in his snowy little town.
We'll be joined before the film by Transmissions regular and rising star Pete MacHale (Gangs of London, Dr Who), to share his experience of playing Oskar in The Royal Exchange Theatre's critically acclaimed adaptation, and talk about the special place this powerful story of outcasts and trauma has in the hearts of so many trans people.
Find us downstairs at Dalston Superstore for the finale of a month of vampire cinema, we're leaving you with one of the best.
"Can't we just be how we are?"
Tickets available via OutSavvy
Subtitles will be displayed throughout the film.
Seating is a mixture of benches, backed chairs, bar stools, and floor space, and is first come, first served.
Transmissions presents let the right one in