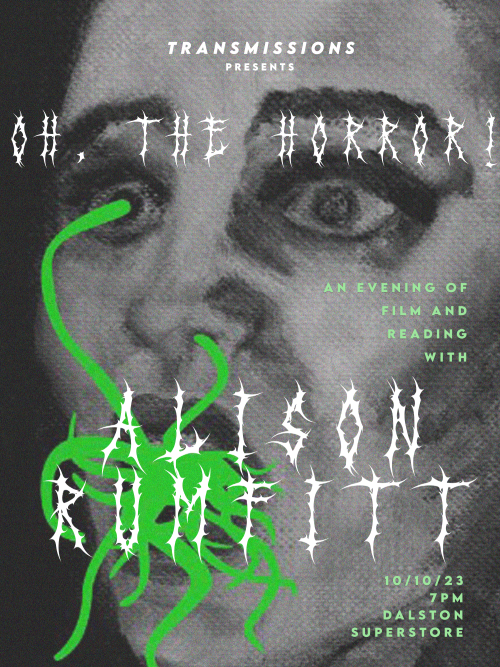 Transmissions presents OH, THE HORROR!
To celebrate the release of her new novel Brainwyrms, Alison Rumfitt (Tell Me I'm Worthless) will be with us at Dalston Superstore for a night of suitably repulsive film and reading.
Host Rue Lumbroso will talk with Rumfitt about her work, you'll hear her read from Brainwyrms, as well as introducing two films she chose for us, the little-seen queer short Bugcrush (2006) and classic body horror nightmare Society (1989).
Mark your calendars, you don't want to miss this one.
Tickets available via OutSavvy
Subtitles will be displayed throughout the film.
Seating is a mixture of benches, backed chairs, bar stools, and floor space, and is first come, first served.
Transmissions presents OH, THE HORROR!