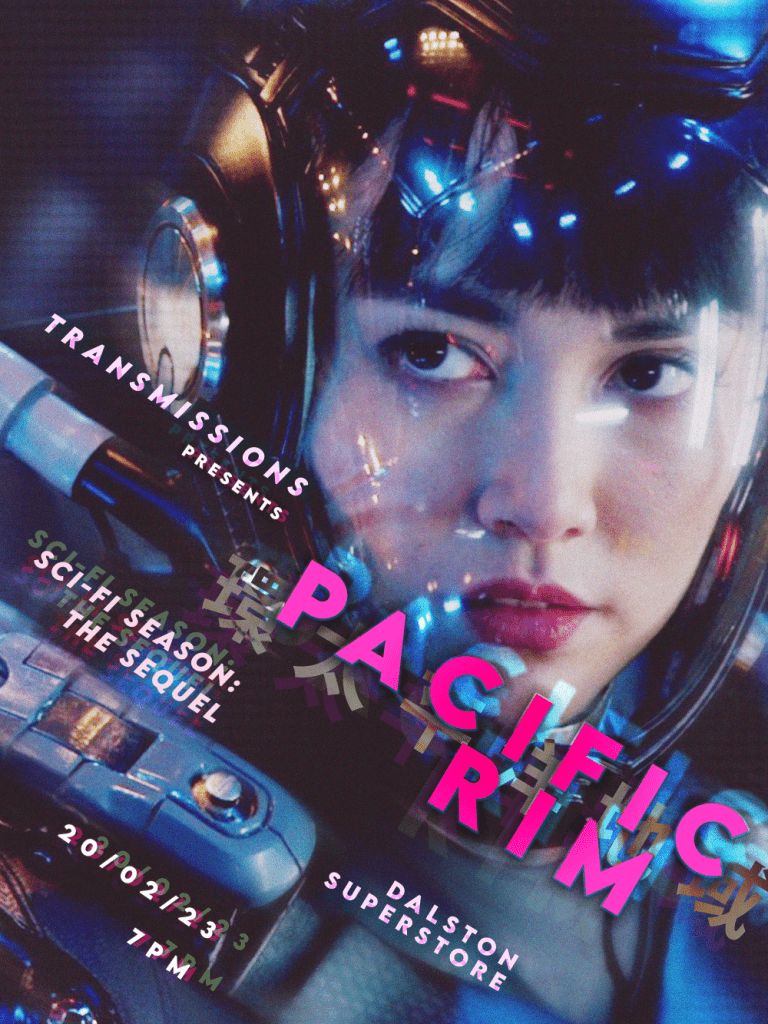 Transmissions presents Pacific Rim
Our second Sci-Fi season's penultimate night brings the chance to revisit a film that really does have it all.
Giant aliens, giant robots, a shirtless Charlie Hunnam in full himbo mode, and a huge heart powered by director Guillermo del Toro.
Pacific Rim (2013) depicts the last stand between humanity (giant robots) and a threat from below the sea (giant aliens with neon goo for blood).
Come for the smackdowns and a thunderous score by Ramin Djawadi, stay for a shockingly good-natured story about friendship and teamwork that proves you don't need dubious morality and caped crusaders to deliver satisfying action.
We'll be downstairs at Dalston Superstore ready to welcome you into the fold for another night carefully curated with our majority-trans audience in mind.
"Today we are cancelling the apocalypse!"
Subtitles will be displayed throughout.
Seating is a mixture of benches, backed chairs, bar stools, and floor space, and is first come first served.
Transmissions presents Pacific Rim
tribe_events-template-default single single-tribe_events postid-30389 tribe-events-page-template tribe-no-js tribe-filter-live loading

Transmissions presents Pacific Rim

https://dalstonsuperstore.com

https://dalstonsuperstore.com/wp-content/themes/dalston-superstore