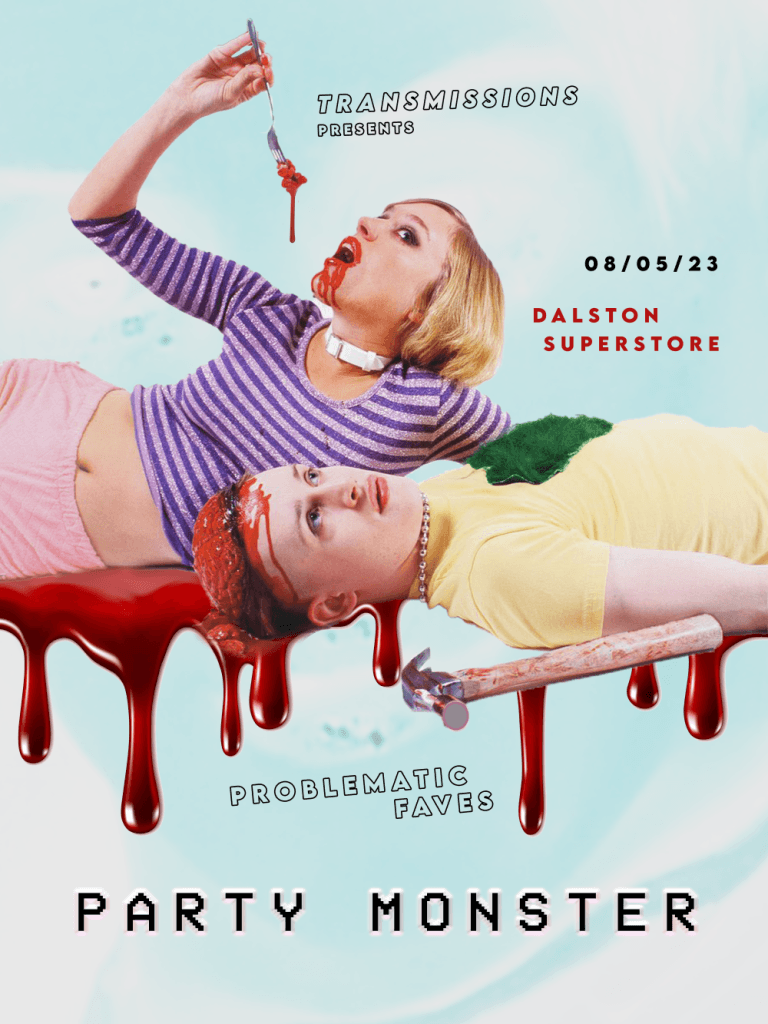 Transmissions presents PARTY MONSTER (2003)
For night two of our Problematic Faves season we're excited to be screening a cult classic that's more than a little rough around the edges.
Party Monster (2003) stars Macaulay Culkin at the height of his twinkdom as Michael Alig, ringleader of the infamous Club Kids of 80s/90s New York who ruled clubland before being convicted of killing and dismembering his drug dealer in 1997.
Chloe Sevigny (the eternal it girl), Seth Green (Buffy), Natasha Lyonne (everything), Wilson Cruz (My So-Called Life), and Mia Kirshner (The L Word), are a few names rounding out a stacked cast of 2000s darlings.
Expect style, excess, and very bad behaviour.
Join our majority-trans audience downstairs in the very appropriate setting of Dalston Superstore's club basement, for a film about people married to the party.
"Money! Success! Fame! Glamour!"
Subtitles will be displayed throughout.
Seating is a mixture of benches, backed chairs, bar stools and floor space, and is first come first served.
Transmissions presents PARTY MONSTER (2003)
tribe_events-template-default single single-tribe_events postid-30841 tribe-events-page-template tribe-no-js tribe-filter-live loading

Transmissions presents PARTY MONSTER (2003)

https://dalstonsuperstore.com

https://dalstonsuperstore.com/wp-content/themes/dalston-superstore