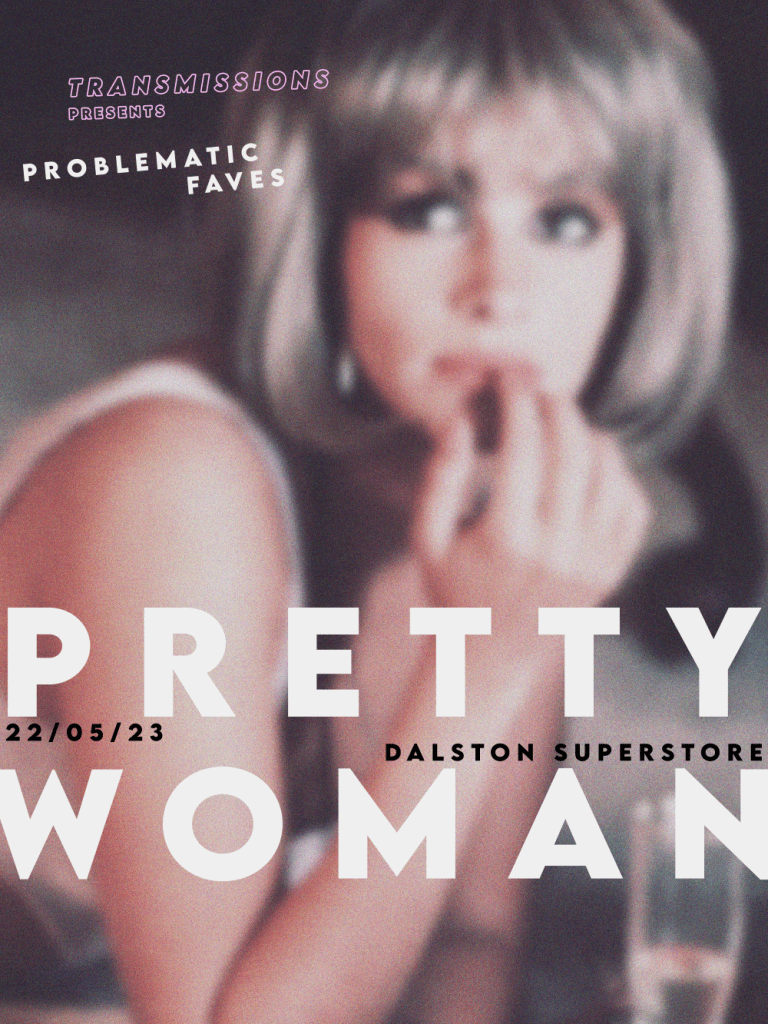 Transmissions presents PRETTY WOMAN (1990)
Continuing our season of Problematic Faves, we're delighted to present a screening of Garry Marshall's seminal romantic comedy, Pretty Woman (1990).
Julia Roberts stars as a Hollywood prostitute whose week-long gig with a wealthy businessman (Richard Gere) develops into something more than business.
Can their love defeat obstacles like class divide, social stigma, wigs, and the pervasive narrative that sex workers need saving?
Come find out when we screen a film that's just too winning to not work thanks to Roberts' performance and its determination to go full-tilt into fairytale romance.
"Baby, I'm gonna treat you so nice, you're never gonna wanna let me go"
Subtitles will be displayed throughout.
Seating is a mixture of benches, backed chairs, bar stools and floor space, and is first come first served.
Transmissions presents PRETTY WOMAN (1990)