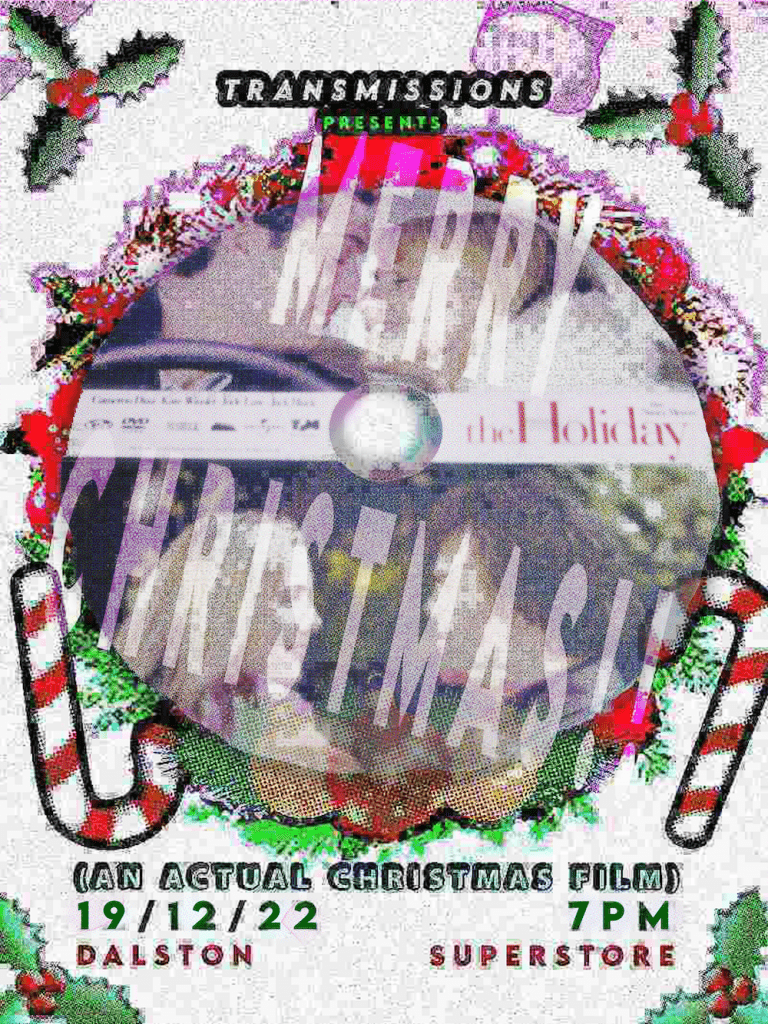 Transmissions presents The Holiday
Transmissions is an institution of the East London trans community, and current host and programmer Rue Lumbroso will be welcoming you back for another month of exquisite cinema and unrivalled vibe curation.
On the final Transmissions before we break till the new year, we finally give in to some kind of seasonal theme in earnest with a screening of Nancy Meyers' iconic, syrupy Christmas rom-com The Holiday, starring Kate Winslet and Cameron Diaz as romantically frustrated houseswappers who fall ridiculously into the arms of Jack Black and Jude Law (respectively) over the course of their stays in each other's homes.
Delightfully cringey and yet occasionally affecting (Jude Law crying in the cottage, anyone?), The Holiday feels like just the recipe for those of you hungry for a getaway from December's inevitable stress and busy social calendar.
Find us downstairs at Dalston Superstore for this festive screening of a terrible masterpiece, and enjoy some candy canes on us.
Come for the beautifully smooth-brained romance, stay for Cameron Diaz being the world's biggest mood, and a wild cameo from Lindsay Lohan.
As always, Transmissions centres its majority trans audience before anyone else, so while all are welcome at our one-off Santa Slay, remember who it's for and move with love.
"You're supposed to be the leading lady in your own life, for God's sake!"
Subtitles will be displayed throughout.
Seating is a mixture of benches, chairs, and floor space.
OutSavvy link to free tickets and donor options coming soon.
FREE ENTRY
Transmissions presents The Holiday
tribe_events-template-default single single-tribe_events postid-30079 tribe-events-page-template tribe-no-js tec-no-tickets-on-recurring tribe-filter-live tribe-theme-dalston-superstore loading

Transmissions presents The Holiday

https://dalstonsuperstore.com

https://dalstonsuperstore.com/wp-content/themes/dalston-superstore