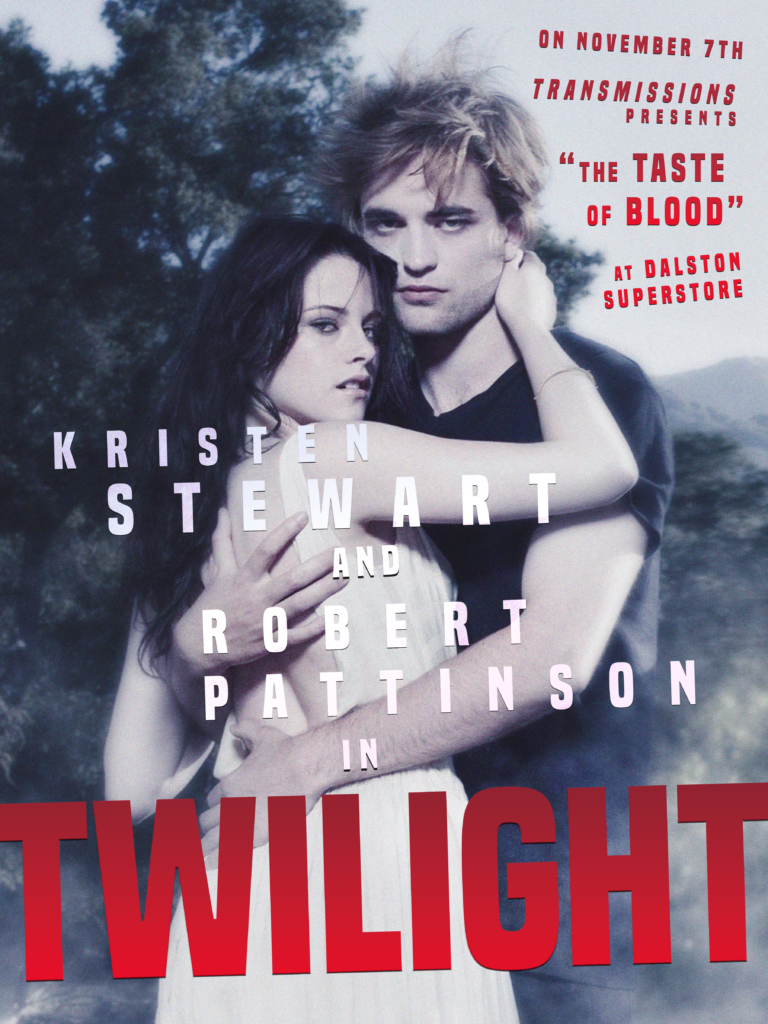 Transmissions presents Twilight
It's finally happening.
The film many have asked us for, the timeless classic millions have flocked to.
We knew some of you won't have gotten your fill of guts and gore in October, and in preparing to spend a month with vampires for our November season The Taste of Blood, there was only one choice for opening night.
Catherine Hardwicke's adaptation of the first entry in Stephanie Meyer's global phenomenon, Twilight (2008) is at last gracing our screen.
It's a piece that gave us so much, from slamming into hyperdrive the careers of Kristen Stewart and Robert Pattinson who would later prove to be two of the greatest actors of their generation, to blessing us with Paramore's best song.
So come and honour the historic motion picture that changed everything, and begun an age where vampire's sparkled, and stan wars reigned supreme.
Declare your allegiance to Team Alice, or fly the flag for Team Edward, or just come for the baseball scene.
Either way, you can join our crowd of connoisseurs downstairs at Dalston Superstore for a night at the movies curated for and by the local trans community.
"And so the lion fell in love with the lamb"
Tickets available via OutSavvy
Subtitles will be displayed throughout the film.
Seating is a mixture of benches, backed chairs, bar stools, and floor space, and is first come, first served.
Transmissions presents Twilight