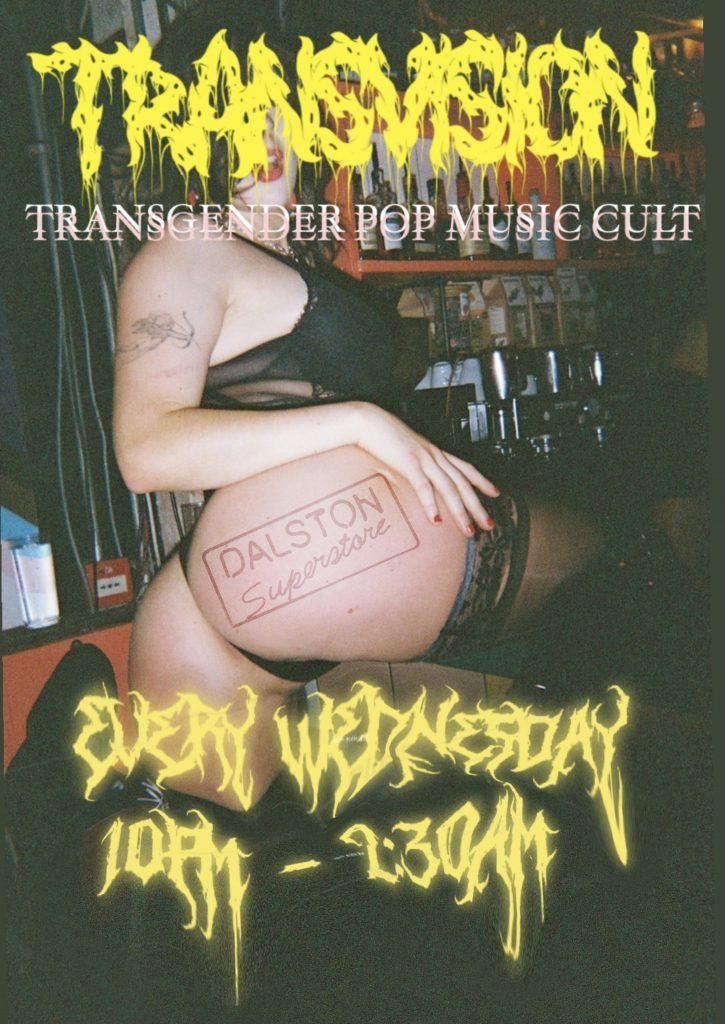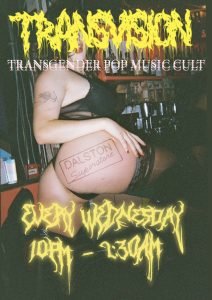 TransVision
TransVision is a fierce and fabulous club night centred around making space for people within the trans/non-binary/intersex community. The night is brought to you by Lucia Blayke, the founder of London Trans+ Pride and features a rotating cast of your fave trans and NB DJs! Cis allies are welcome but are asked to be respectful and considerate.
Expect wild performances, DJ sets, panels and fundraising for different trans charities. It is important now more than ever that trans people feel embraced and loved, so come on down and celebrate the resilience and beauty of our special little community.
£6 ENTRY
Door Policy
Dalston Superstore is a queer space. We prioritise our LGBTQIA+ customers and will sometimes ask our straight & cis allies to support us by not taking up room in our venue. Please be conscious of who this space is intended for and be respectful. Never assume sexuality or gender identity. We will never ask personal questions on the door.
Low/no income access
We reserve limited spaces for those who cannot afford the standard ticket price due to being on low or no income. Please email hello@dalstonsuperstore.com to enquire.
Full venue access info is available here
TransVision
tribe_events-template-default single single-tribe_events postid-10000469 tribe-events-page-template tribe-no-js tribe-filter-live loading

TransVision

https://dalstonsuperstore.com

https://dalstonsuperstore.com/wp-content/themes/dalston-superstore