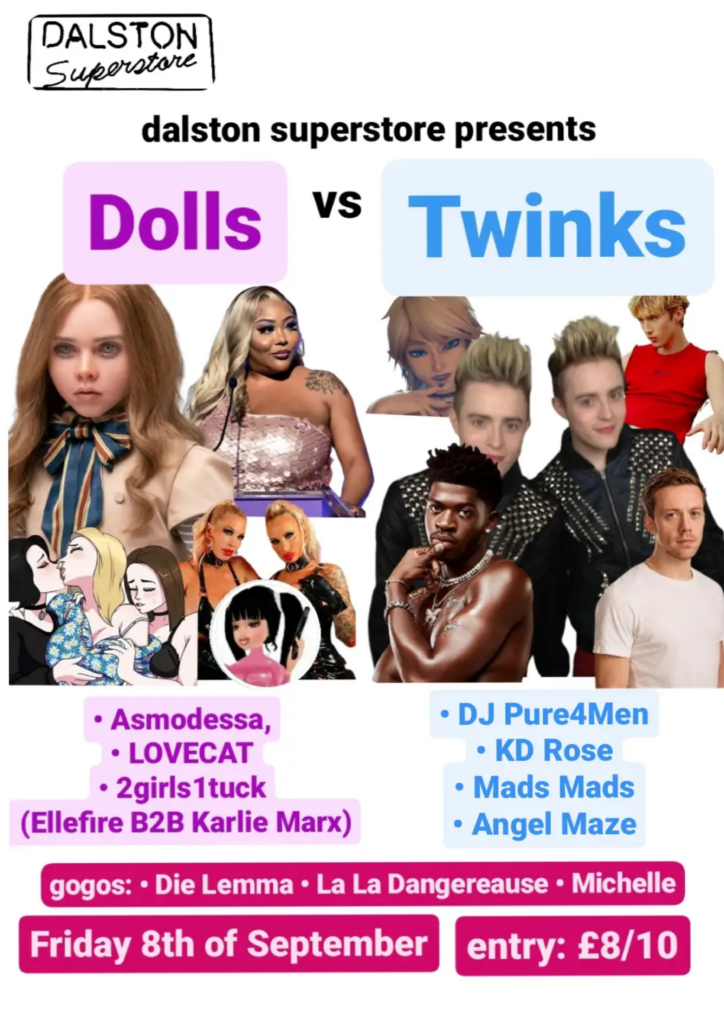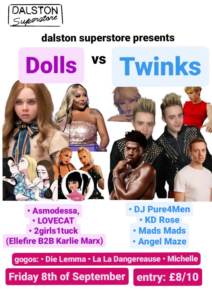 Dolls vs Twinks
Join us on Friday the 4th of September as we settle a rivalry as old as time.
DJing upstairs we have a handpicked crew of 4 tboy twinks who will attempt to win over the crowd with pop bangers. DJing in laser pit are 4 dolls, Superstore veterans, who will be rinsing out all manner of transgender genres to defend their place. Dancing on the bar is an independent jury of hotties with a range of pronouns, there to establish and maintain the vibe.
Will the dolls defend their place at the top of the food chain? Or will the tboy twinks overthrow them?
It's literally a meme come true.
Inspired by the wave of Twinks Vs Dolls cigarette races in NYC, with artwork by the runaway internet sensation @Czech.hunter.schafer
£8 before 11 / £10 after
Dolls vs Twinks