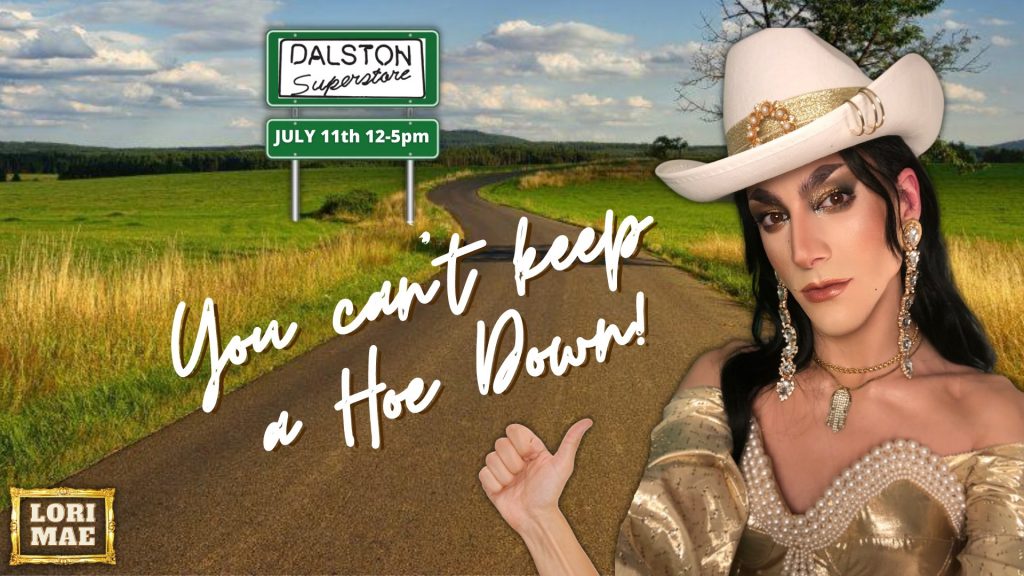 You Can't Keep a Hoe Down! Brunch (free)
Country roads, take me home
To the place I belooooong
Dalston Superstore!
Lori Mae is back at Drag Brunch and she still hasn't given up on her mission to force all the queers in London to give country music a chance.
Jump in the back of the truck and let London's premier Country-Western portable toilet herself take you on a road trip through the history of country music and find out it was queer af all along!
FREE ENTRY just book yourself a table!
COVID Safety measures
Tickets are sold by the table. Tables cannot be comprised of more than two households. No mingling between tables.
All customers must remain seated unless using the toilet, and observe social distancing of 1m+ at all times.
Face coverings to be worn by all customers when moving through the venue.
Facebook Event
Book Now
You Can't Keep a Hoe Down! Brunch (free)
tribe_events-template-default single single-tribe_events postid-27282 tribe-no-js tribe-filter-live tribe-bar-is-disabled tribe-theme-dalston-superstore tribe-events-page-template loading
You Can't Keep a Hoe Down! Brunch (free)