Favourite Superstore moments from our special guest DJs!
Favourite Superstore moments from our special guest DJs!
03-05-18
Our East London queer-topia is diving head first into her tweens, and this Bank Holiday Sunday it's our Ninth Birthday Bash! After nine years full of all-star special guests, heartwarming fundraisers, drag debauchery and all-nonsense brunch extravaganzas, we are cramming all the best of Dalston Superstore into TEN HOT HOURS OF MAD BIRTHDAY SHENANIGANS! This line-up of infamous faces including Wes Baggaley, Fannar, Rachael, Goldsnap, Chaka Khan't, Super Drama, Michelle Manetti and A Man To Pet continue to be at the forefront of LGBTQ+ nightlife and have thrown some our most iconic BANGERS over the past nine years. But the real question is, what brings them back? 
We asked them to spill the tea on what they really think of our homo-pleasure palace and what we can expect from them on Sunday! 
---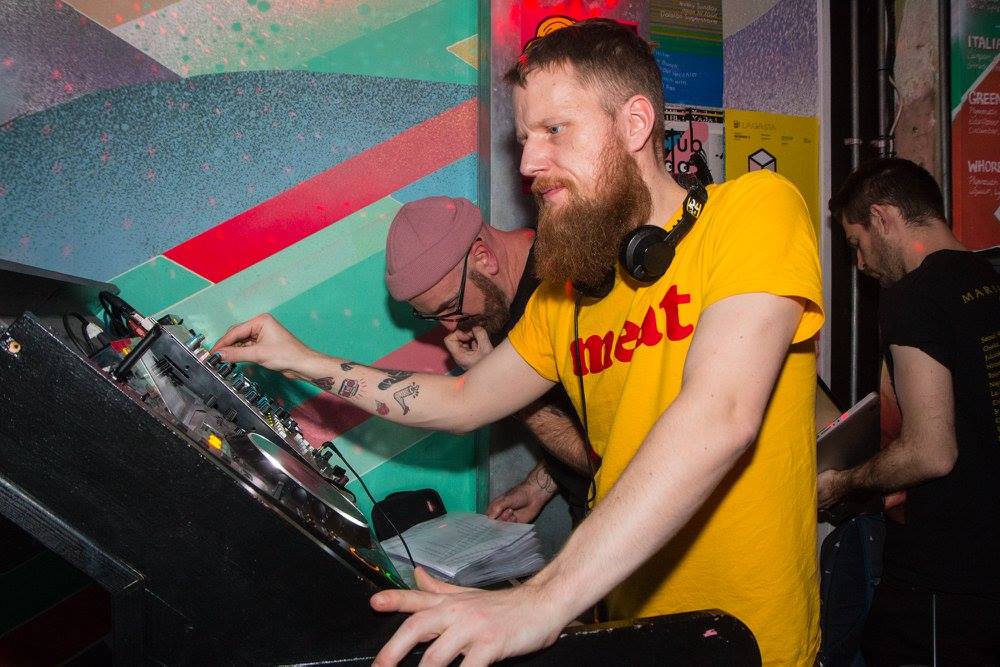 Fannar 
My favourite experience or night in Superstore would have to be all the Meat nights, obvs! But when we did meat New Year's Eve and my mother came down only to stay few hours but ended watching me for five hours while I pretending to be all cool and professional, and when she left that was the end of me, and I crashed out in the DJ booth! Very professional, innit! Til hamingju med afmælid Superstore!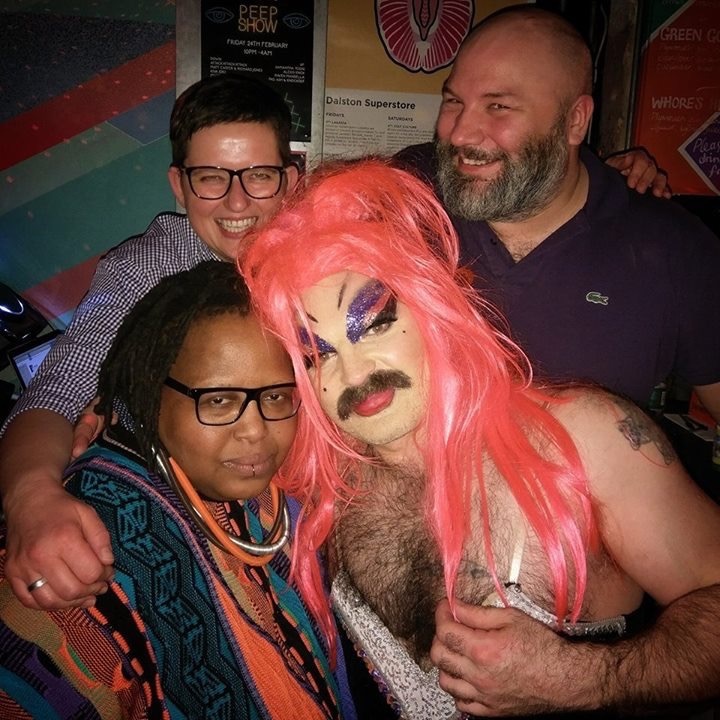 Wes Baggaley 
I love Dalston Superstore and feel really honoured to have been asked to play at the birthday bash for the second year running. I love it so much because it's so much more than just a club. You can go there during the day and work on your laptop or just hang out, get food, have drinks or even look at the gallery. It's all things to everybody. There's a real sense of inclusivity and a proper community feel. No matter what time you go in you, will always see somebody you know. Not to mention the banging soundsystem in the basement with some of the best, most forward thinking LGBTQ+ nights in the country. My favourite memory of Superstore was playing back to back with Dan Beaumont at the eighth birthday party last year alongside my DJ heroes Derrick Carter and Luke Solomon. I'm really happy to have been asked back to play with the badass Nadia Ksaiba. Here's a picture of my alter ego Tina Turnip with some of her best friends at Superstore. 
Rachael 
I've been part of the Superstore family since the third birthday!  The first time I was invited to play the birthday party (AKA the best party of the year), I was so honoured that I knew I had to pull a very special set out the bag. So I composed a vinyl love letter to Dalston Superstore. My set included Womack & Womack's Teardrops because the very first week I worked there, we went bowling and all ended up in the karaoke booth in Rowan's singing it at the top of our lungs. I played Sharon Redd - Can You Handle It cos Dan Beaumont bought me that record for my 30th birthday. I played Pointer Sisters - Dare Me 'cause that was basically on repeat on the disco daytime playlist every day for about three years straight. EVERY.SINGLE.RECORD I played during that set meant something to me about my time there, and every time I'm invited back to play is a goddamn delight!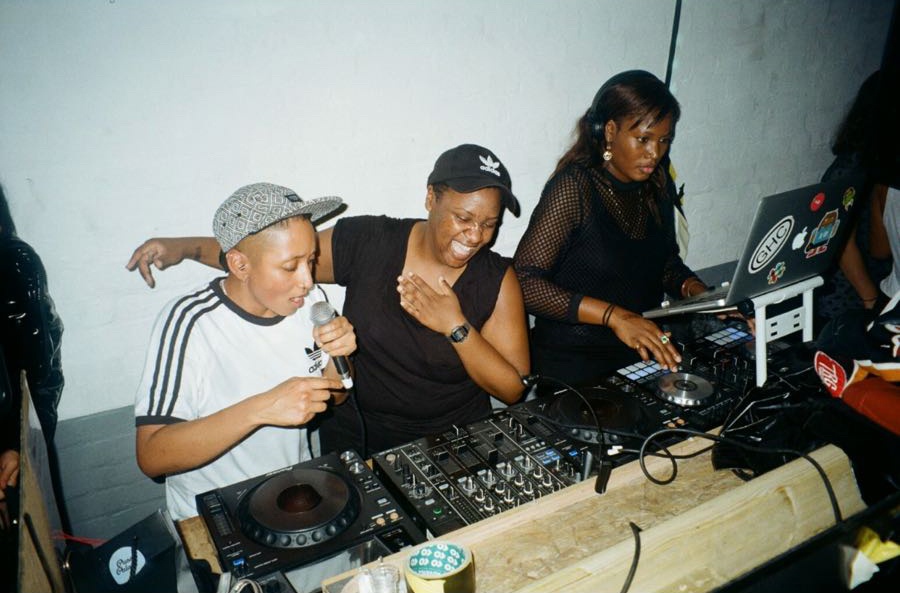 Goldsnap
Our favourite memory of Superstore is a hard one to pin down. One of them was at the beginning of Goldsnap. There was a lot of hype around it, and everyone was excited to have a new weekly night. People were so hyped they were falling off chairs, balconies... it was chaos, but so much fun! Also, I (Gin) distinctly remember playing Beyonce's Blow and everyone going wild.
 
We keep coming back because of gigs and of the friends. It's definitely a safe central spot to meet people, and we know the family. One of the most important things about having a queer space, is keeping it queer. I appreciate that Superstore has a safer spaces policies and actively tries to make sure the customers feel safe. We've also met a lot of new friends through Superstore, some of whom have really helped me throughout our respective careers and been there as support. I appreciate the family that keep Superstore going, and I hope they are able to celebrate with us on Sunday!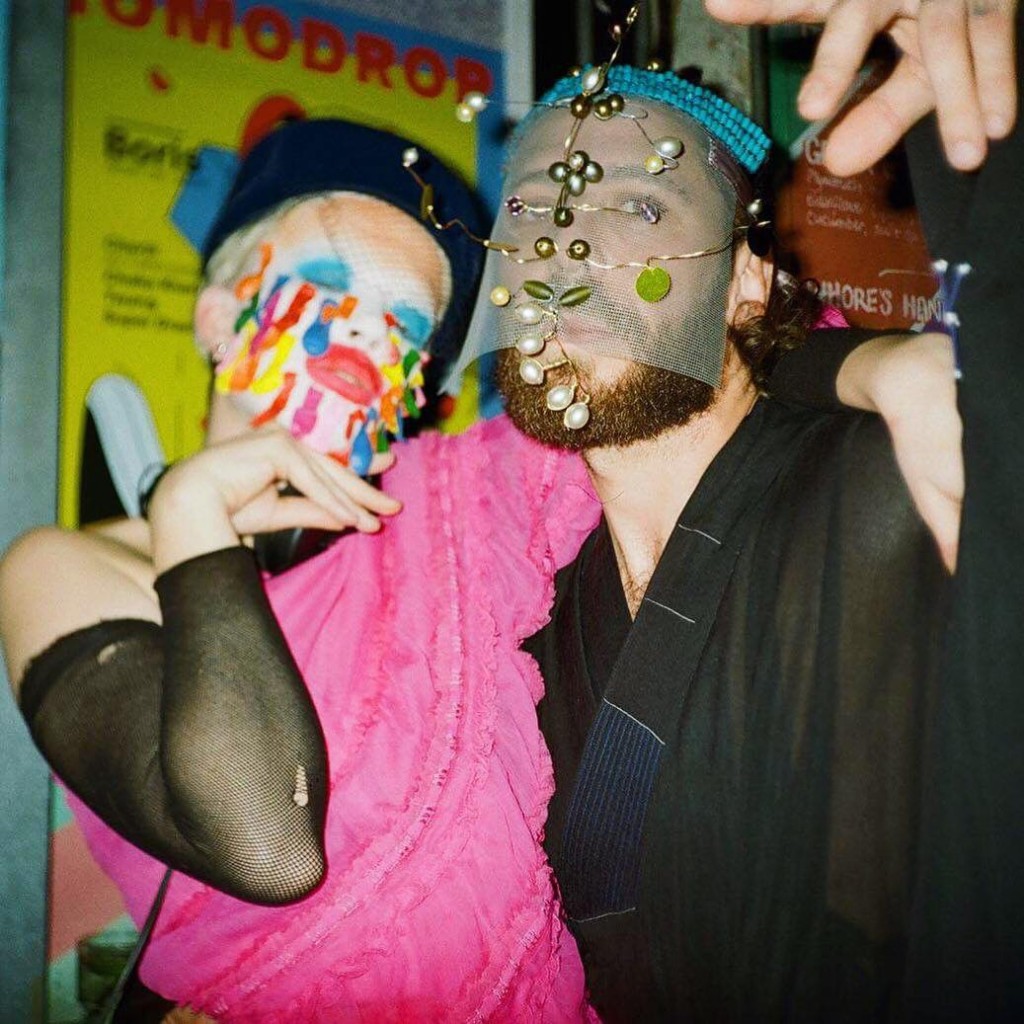 Chaka Khan't 


Trying to isolate one memory at Dalston Superstore is near impossible, so I think I'll have to settle on a few! I was stalking the Superstore website and dreaming about partying here long before I even arrived in London. When I started the job - first as a bartender - I knew that I had found an amazing queer family that was going to change the course of my time in London. In the last five years here, nearly all of my greatest memories are of parties in Superstore. Whether it's setting up my own Tuesday night party Disco Spritz and DJing for the very first time, thrashing around on the bar countless times, discovering the genius that is Grizzle, establishing an incredible extended family of beautiful characters, or spending many hours well into the next day at my very first Superstore Birthday Bash, it has been a wild ride so far. I can't wait to see what the next year holds in store!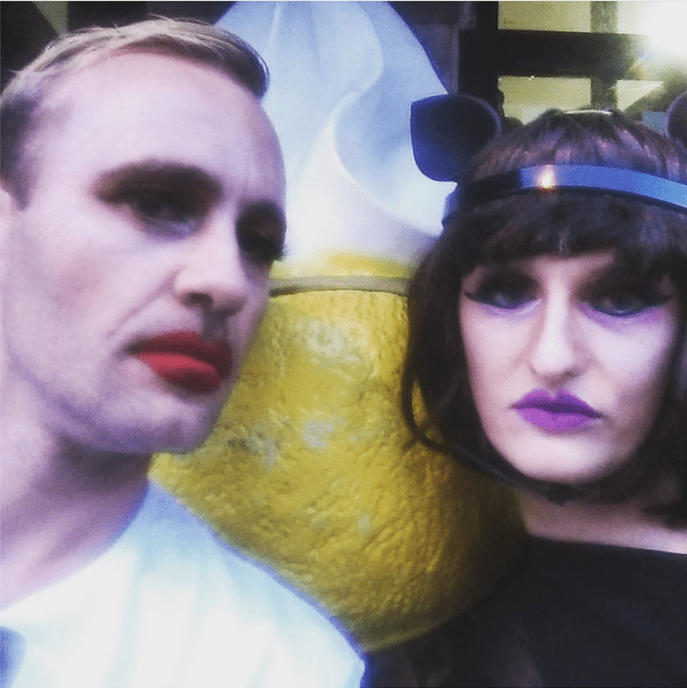 Super Drama 
After a chance meeting with Chaka Khan't and Dance Armstrong in a tent in Wales, we soon began playing at Last Resort and Disco Spritz. Our favee memory of Superstore is the party last year when Jerome ripped the back of my (Jon's) shirt in a perfect square and got multiple compliments off people thinking it was a really strong and fashion-forward look. We keep on returning to play Mints with our amazing dance troupe of K'wality, Kety Perry, Lexy and Pinky Bits who are all hosting the birthday party on Sunday.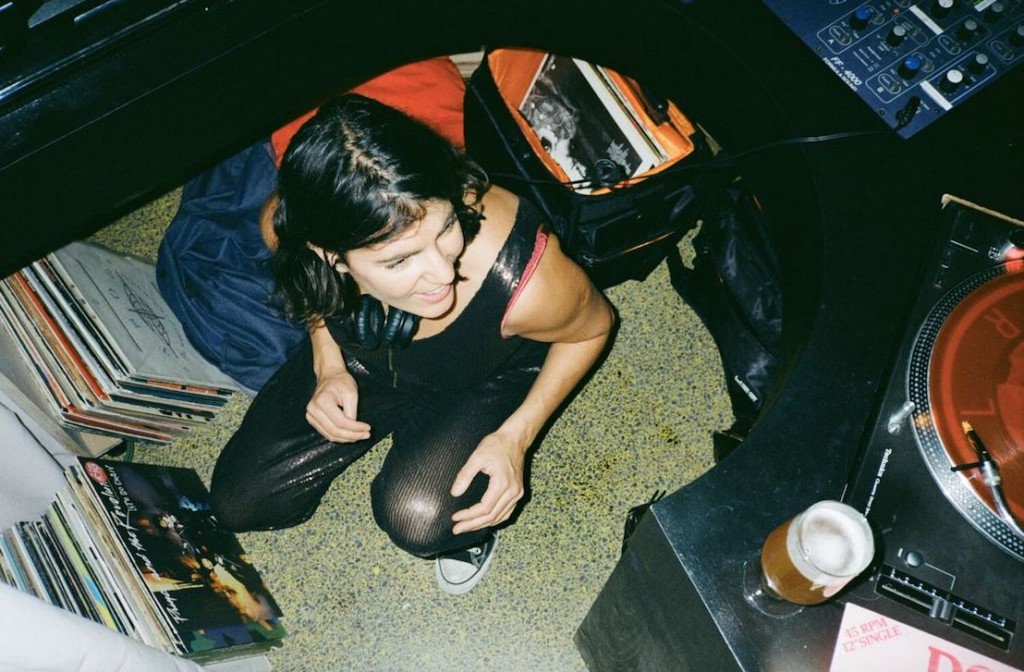 Nadia Ksaiba
My first memory of superstore was Jonjo's Hot Boy Dancing Spot's construction party, I'm not sure they had finished building but I just remember being jealous of my friend Rory as he went. My favourite experience would have to be one of the Optimo parties back in 2010 that may have started on a Friday and carried on 'til Monday! The Superstore basement is still one of the most underrated clubs in London, there's always something good going on for £5! I keep coming back because it really is like like family. It's always good to hear a Dan Beaumont set at a Superstore birthday!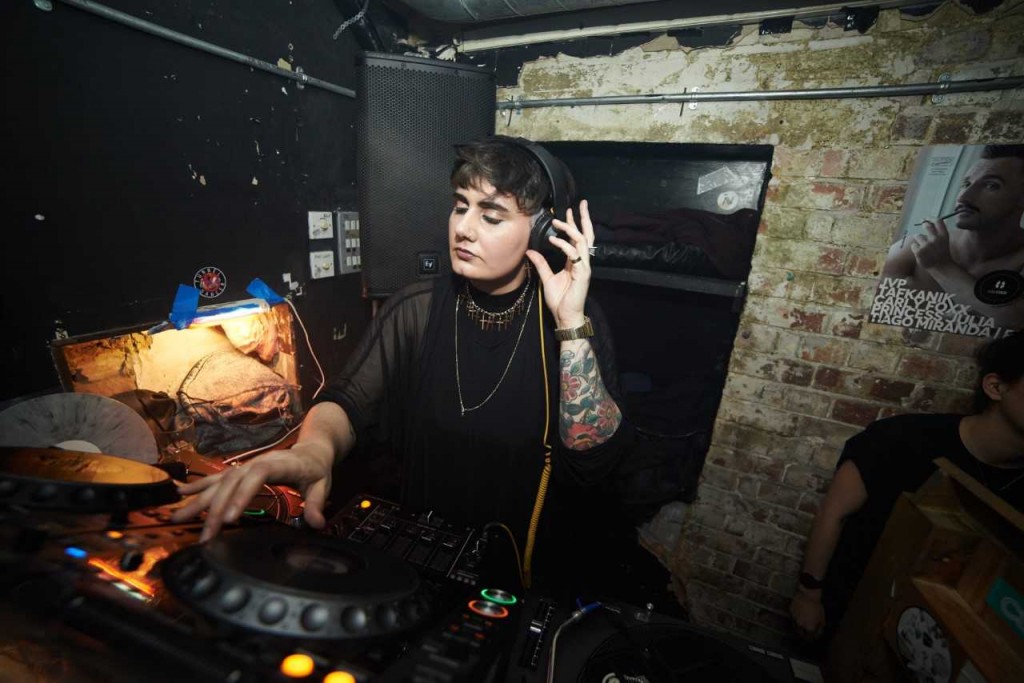 Michelle Manetti 
Superstore is by far the most fabulous queer space in London. Fèmmme Fraîche has made a very comfortable home there and the DSS team have always been super supportive of what we do. It's such an important venue for the London queer scene and i've made so many friends, danced wayyy too hard on far too many occasions, and had one-too-many sambucas countless times, but she'll keep coming back for more. I've been partying hard at Superstore since its doors first opened nine years ago, and it's always a pleasure to DJ and even more of an honour to play at the birthday party, so I'll be spinning my finest tunes for such an auspicious occasion (just keep pouring me those sambucas!)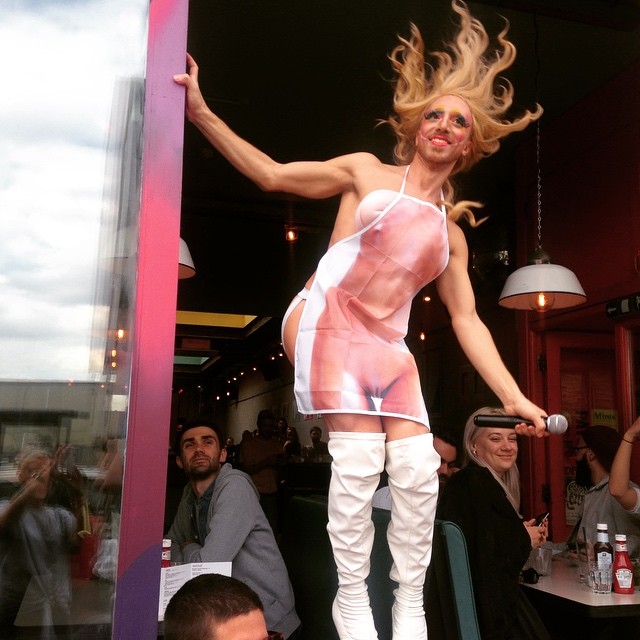 A Man To Pet
My first memory of Superstore was the first night that it opened! I remember every single person who was there, and now the most of them are way too old to go out I am so thankful that drinking the coconut water from the bar there keeps me youthful!  My favourite memory is the salmon breakfast and the Basic Boys riming each other on the bar and synchronised swimming with John Sizzle! I won't say anymore.  Gurl is nine years old and I've spent more than 1000 nights either working or dancing there. LOVE SUPERSTORE, more than the glory. Thanx and bye.
---
Catch all these special guests and more at Dalston Superstore's Ninth Birthday Bash this May Bank Holiday Sunday from 7pm-5am!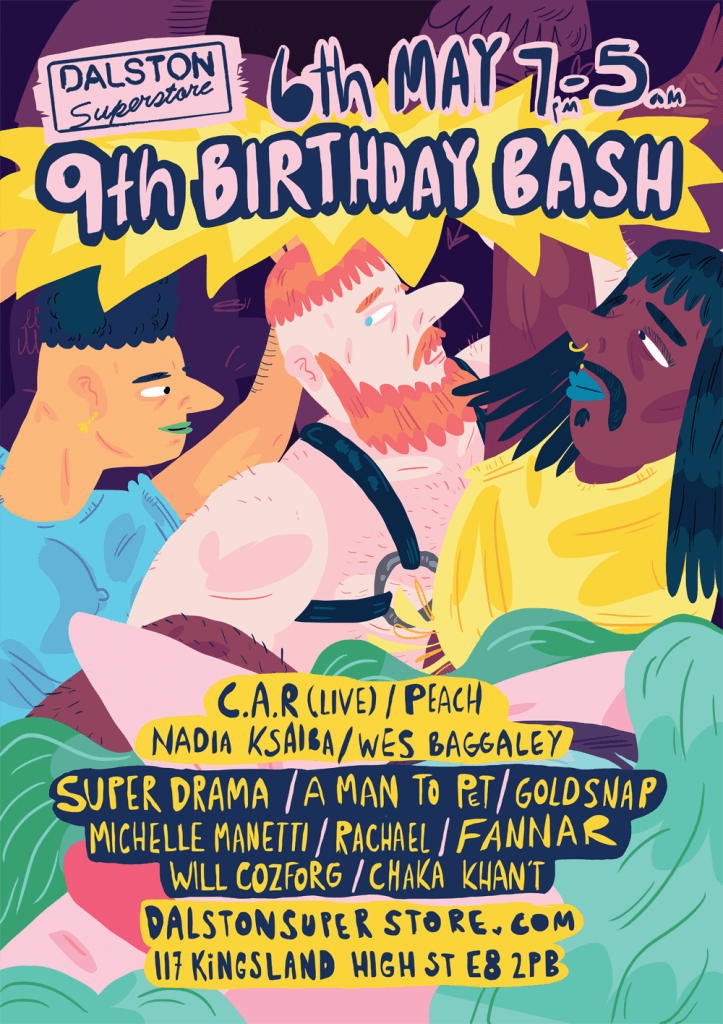 post-template-default single single-post postid-14855 single-format-standard tribe-no-js loading
Favourite Superstore moments from our special guest DJs!