Fèmmme Fraîche second birthday!
Fèmmme Fraîche second birthday!
10-11-17
We can't believe it's been two whole years since East London's hottest lez fest Fèmmme Fraîche first sauntered through our doorway with a flick of her hair and a twinkle in her eye! She's now racked up 12 riotous ladies nights at the mothership, with the likes of Honey Dijon, DJ Heather and Joyce Muniz at the helm. To ring in this very special occasion, promoters Michelle Manetti and Sandra Le have planned a whole night of  giveaways a-plenty, goodie bags up for grabs for our party-goers and cute AF merchandise with their resident DJs running riot the whole night long! We caught up with the girls to reflect, reminisce, and get excited for this Saturday's birthday bash!

Hey Michelle and Sandra! Happy birthday to your baby Fèmmme Fraîche! How have the last two years of parties been for you?
SL: Thank you, guys! I can't believe it's been two years already! The last two years of parties have been… exhausting! Haha, no seriously though, we've had so, so much fun. We've met incredible artists, and working with the DSS crew is a real delight.
MM: Yep, it's been a wonderful whirlwind of deliciousness, all pleasure no pain (except the day after each party, which always feels a little delicate!)
If you had to pick one song to represent Fèmmme Fraîche, what would it be?
SL: I'd say U & Me Electricity from Kim Ann Foxman, it's my favourite track at the moment! It brings me back to my youth, it's classic, it's catchy and it's acidy! Kim Ann is one of our favourite DJs and a good peep, so hard not to go with that one.
MM: For me, I'm gonna say Skwerl - All Woman (K2's Deepah 1ne Dub). The track is 10 years old now, and I love dipping into my old skool tunes for FF, it's bouncy as hell, ravey and as the title says, it's all woman, just like Fèmmme Fraîche!
What has been your highlight of the last two years?
SL: That's a tough one. Each night has its own flavour and all our headliners have been phenomenal. If I had to pick one though I'd have to say our night with Honey Dijon was pure madness! 
MM: Yep, I have to agree. They've all been amazing, but the Honey Dijon party had some crazy electricity, so much energy and love that night, even the walls were dripping with sweat, it was such a crazy, sexy, cool party!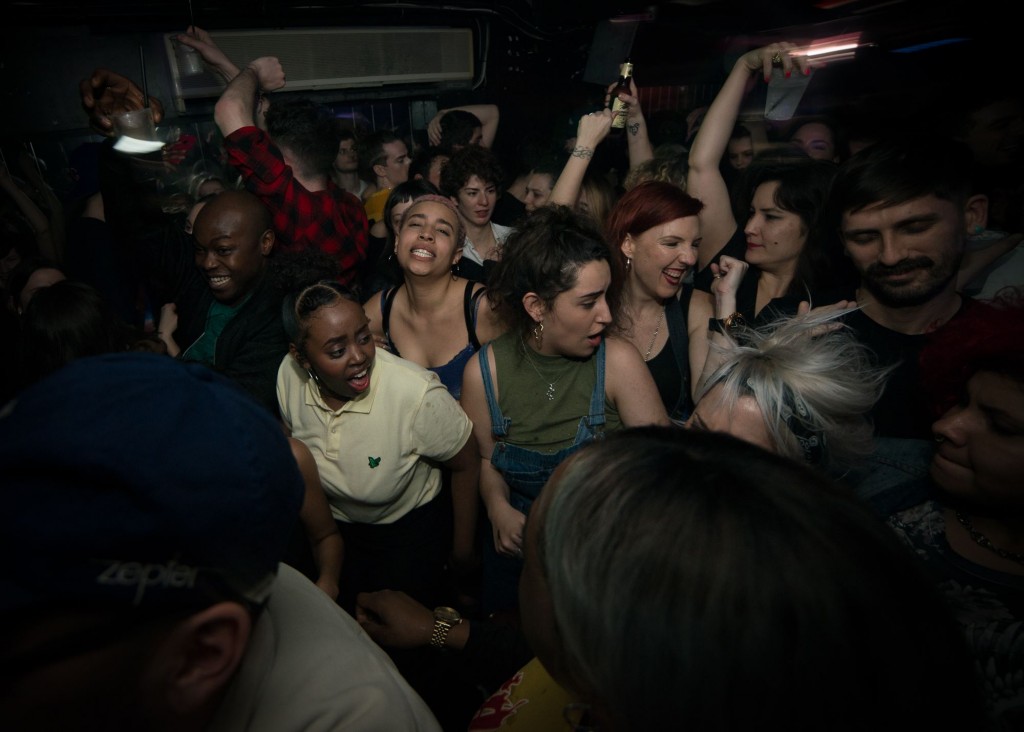 Why do you think it's important to foster spaces for queer women to party?
SL: Well, it may sound cliché but there aren't many places anymore where queer women can meet other queer women, play, and have fun whilst feeling they can do so safely. So, yes, it is important to foster these safe spaces and cater for a diverse crowd of queers with all sort of tastes.
MM: Exactly, it's so important we nurture these safe spaces and continue to provide places, and parties where girls can go out, feel comfortable and confident that they won't feel discriminated or objectified unwillingly so they can concentrate on just having fun and enjoying their night.
What does your queer utopia look like?
SL: Ultimately a world where nobody gives a fuck about who you are, how you identify or who you love.
MM: Second that!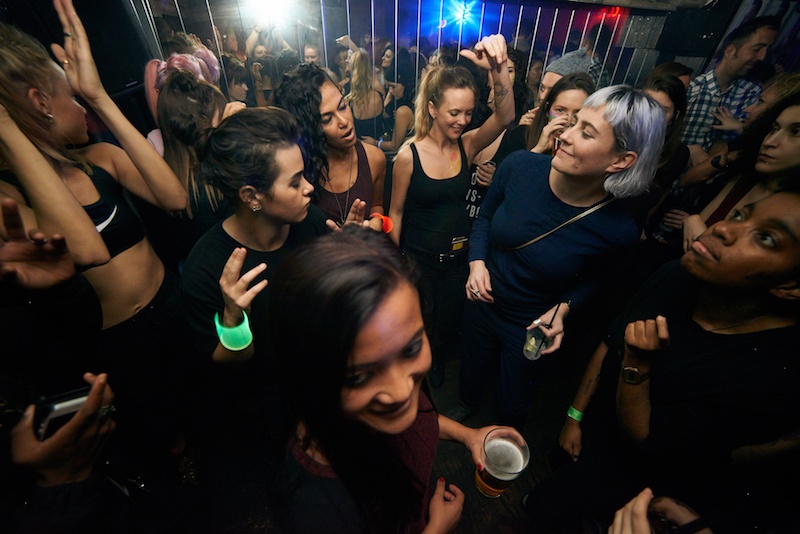 Can you tell us a bit about what to expect at your birthday party?
The finest Fèmmme Fraîchetastic music, sexy dance moves, general sexiness, sweat and big smiles all round! And of course as, we're celebrating our second birthday, there'll be decorations, party poppers and fun things… plus we have some goodies to giveaway - we're giving two lucky winners  free entry for them and their pal, free drinks on entry, free merch and two £20 vouchers for Sh! Women's Erotic Emporium. Enter here! Are you excited yet? we are!!!!
Who are some of your favourite DJs and producers at the moment?
SL: All the DJs we booked in the past two years, our homies, and right now, Peggy Gou!
MM: Yeah, all our headliners have been booked pretty much because they're our faves, but also The Black Madonna, Tama Sumo, Steffi, Virginia, Heidi, Helena Hauff deserve special shouts for being fabulous DJs and repping the girls.
If you could change anything about London's LGBT nightlife, what would it be?
SL: We need more of it, and more diversity.
We've heard whispers that you have some exciting things in the pipeline for Fèmmme Fraîche in 2018! Can you let us in on any plans?
We're growing Fèmmme Fraîche into something more than just a club night, continuing to support female, female-identifying and non binary DJs and throwing damn fun Fèmmme Fraîche parties, but just adding some extra dimensions and extra features for it to become a little more interactive. Our plan is to create a platform and a space where queer women can showcase their creative skills across numerous artistic disciplines, as well as offering opportunities to learn new skills. We've got some fun stuff up our sleeves, so stay tuned!
And finally, what are you planning to unleash on the laser basement at your birthday party?
SL:  The demons of house music!

MM: Yep definitely the beasts with the dirtiest, filthiest basement beats. We want bras spinning, booty shakin' and hand's-in-the-air action!

---
Catch Michelle Manetti and Sandra Le at the Fèmmme Fraîche Second Birthday Bash, this Saturday 11 November at Dalston Superstore!
post-template-default single single-post postid-12734 single-format-standard tribe-no-js loading
Fèmmme Fraîche second birthday!