Five Minutes With Dave Kendrick
Five Minutes With Dave Kendrick
26-04-13
Dave Kendrick returns to Superstore this Saturday with a Macho City dream team in tow, consisting of himself, Severino and Charlie Porter. The three of them takeover the top bar for our second Classic Records party, whilst the laser basement plays host to Classic boss Luke Solomon, Chris Duckenfield and Dan Beaumont!
We spoke to Dave ahead of tomorrow's party to find out all the latest updates in Macho...
What is currently on repeat on your stereo?
I've dug out Daft Punk's - Homework again for obvs reasons. It's still as berserk as ever.
I'm also listening to a radio recording of the Paradise Garage 2nd Birthday Party with Larry Levan in the mix.
Tell us the Man Of Macho for 2013!
Ron Swanson from Parks & Recreation! He's the ultimate Man of Macho. He loves Meat! And Hunting! He's Hot!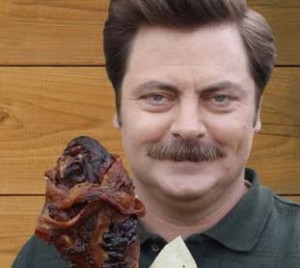 What are your favourite defunct nights of London- what would you resurrect given the chance?
Garage at Heaven, Queer Nation at the Gardening Club and The Cock!
Best DJ set you've seen or heard recently?
Tama Sumo at Dance Tunnel was by far was the most inspiring set I've heard in ages. She was like an artist, playing B side vinyl jams, weird drum tracks, Chicago and Detroit oddities. The place went crazy.
Who is your ultimate Macho City icon?
Giorgio Moroder by a mile.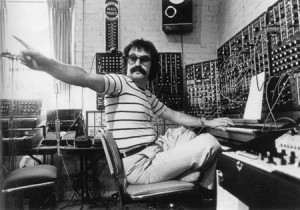 Why should everyone support same sex marriage?
Because they're fabulous. Gay weddings should be enforced by law, for everyone.
With Dalston having been bathed in sunshine this week- what is your go-to summer music to play out?
House Music!
Join Dave for the Macho City top bar takeover at Classic X Superstore #2 this Saturday 27th April from 9pm - 4am
post-template-default single single-post postid-4565 single-format-standard tribe-no-js tec-no-tickets-on-recurring tribe-theme-dalston-superstore loading
Five Minutes With Dave Kendrick