GET TO KNOW: Outside #1 Bristol guests!
GET TO KNOW: Outside #1 Bristol guests!
23-05-17
Rachael Williams
---
A few years ago, before I moved briefly back to the southwest; I started writing a column for QX Magazine titled Life Outside London. The column highlight amazing queer scenes and spaces that existed beyond the big smoke. I spoke to DJs and promoters in places like Belfast, Stockholm, Brooklyn and of course, Bristol. London's LGBT scene is amazing, and one of the most diverse on the planet. But every now and then it needs a lil shake up. It needs some fresh blood. An injection from the outside world.
Think about what makes London so fab and gorgey. It's the people right? And who of those are FROM LONDON? Which is why I decided to turn Life Outside London into Outside, a party where I ship over a whole bunch of DJs and hosts and drag kings and queens right to your doorstep so you can try a slice of that city without even leaving the capital.
So without further ado, please meet your entertainers for this bank holiday Sunday!
DON'T TELL YOUR MOTHER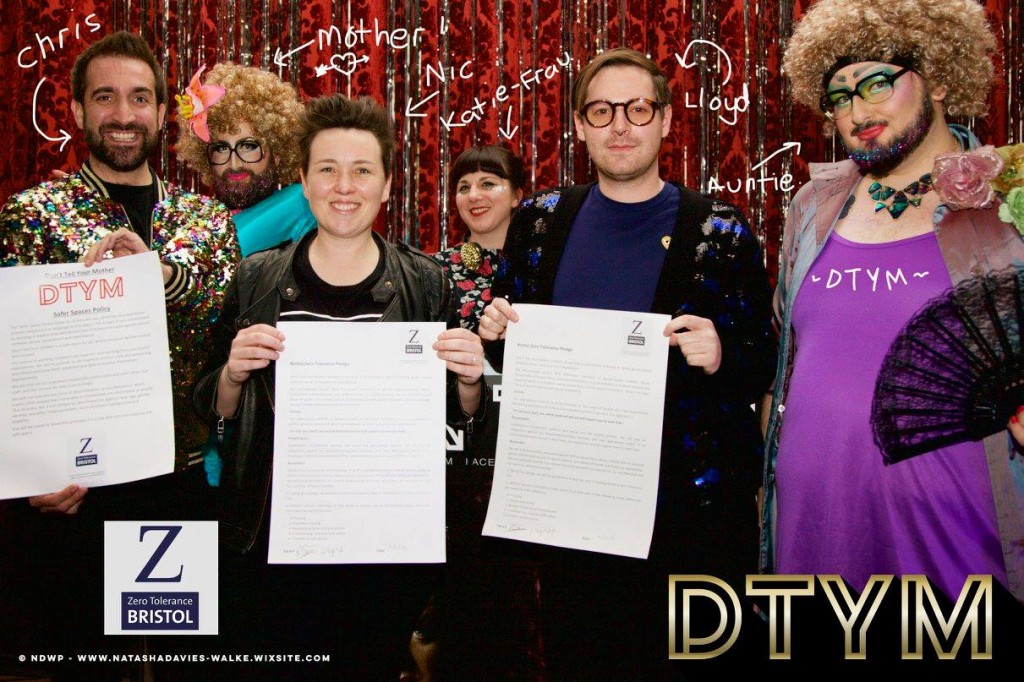 The DTYM gang are some of the most beloved in Bristol's extremely closeknit LGBT scene. Their monthly socials are every queer's calendar highlight. A place to kick back, hang with friends and dance to pop and indie guilty pleasures. It helps immensely the ElectroNic and Mister Morgan are the nicest people ever and operate an LGBT+ friends door policy because, as they say "EVERYONE is welcome...as long as you like a good boogie and smile lots. Smiling is very important. Expect glitter, pop bangers, sequins, delicious disco, glitter, rude r'n'b and all round glamour!"
MOTHER & AUNTIE
These two matriarchs come as part and parcel of Don't Tell Your Mother. They're on hand to keep you in check (so make sure you're behaving...fabulously!) Expect the type of Carry On In Drag that we all know and love.
BITCH PLEASE
In a really short year Bitch Please has figured out how to combine the straight dance music scene and the credible gay scene into one amazing inclusive party that never feels Not Queer Enough. In a city as small as Bristol, they manage to bring amazing bookings like Honey Dijon and The Black Madonna to parties populated by voguers, drag queens and all the city's gays, making for mad, colourful nights that are full of nonsense!
AMOUR AMI
These three absolute babes will be closing the basement. Their gay techno night has taken the southwest by storm with its uncompromising musical stance combined with that typically lovely Bristolian welcome. You can usually find Amour Ami happening at The Elite Retreat (a gay sauna with a rooftop that's even played host to Ostgut Ton's Boris) or The Queenshilling, one of the last remaining proper gay bars to regularly feature RuPaul Drag Race stars thanks to its regular night Eat Sleep Drag Repeat.
RHYTHM SISTER
A familiar name to Superstore regulars no doubt and one may wonder their inclusion on this list. Okay, they might not be from Bristol. But this will be Rhythm Sister founder Jess Farley's last gig as a Londoner before she decamps to our fave city. Liv Ayres joins Jess in the basement for a b2b session through the breadth of their record collections.
STRAWBERRY K
Another Londoner who has defected, Strawberry K cut her teeth playing at legendary gay nights Trade and DTPM (that's the nights all the daddies you fancy went to when they were baby homos). She's regularly in London though, and can be found playing at PLU Cult Culture, The Magic Roundabout and of course at Golddiggers at Egg London alongside DJs like Tafkanik.
ZENZERO
Duo Liam John and Travis Derrick AKA ZENZERO are rave buddies turned house music collaborators and conspirators. They front Bitch Please alongside Amour Ami and the list of nights and festivals they've smashed it at is longer than my arm. Catch them opening the basement and start your night the way it's meant to go on.
RACHAEL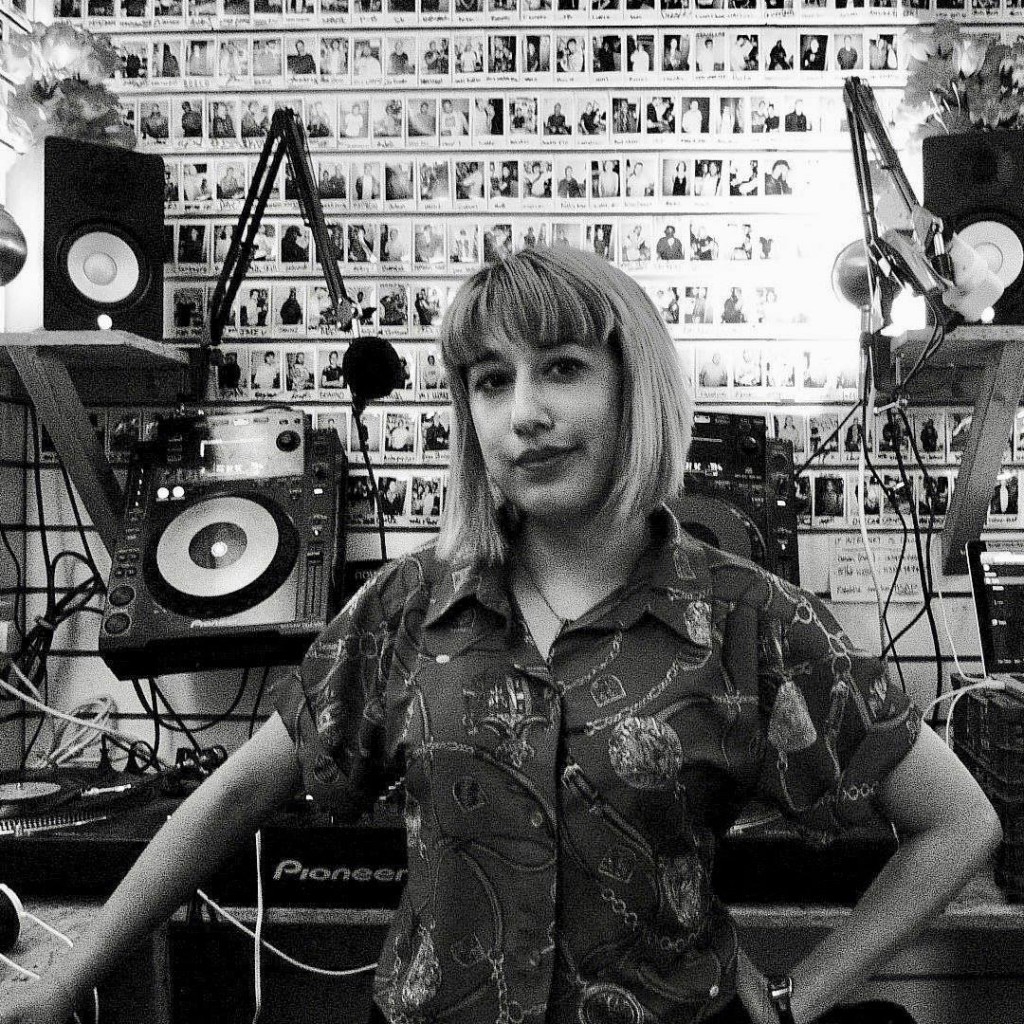 Hi that's me. You may remember me from such nights as Les Poppeurs, or probably more accurately the girl who plays disco records that makes boys wanna kiss.
CHAKA KHAN'T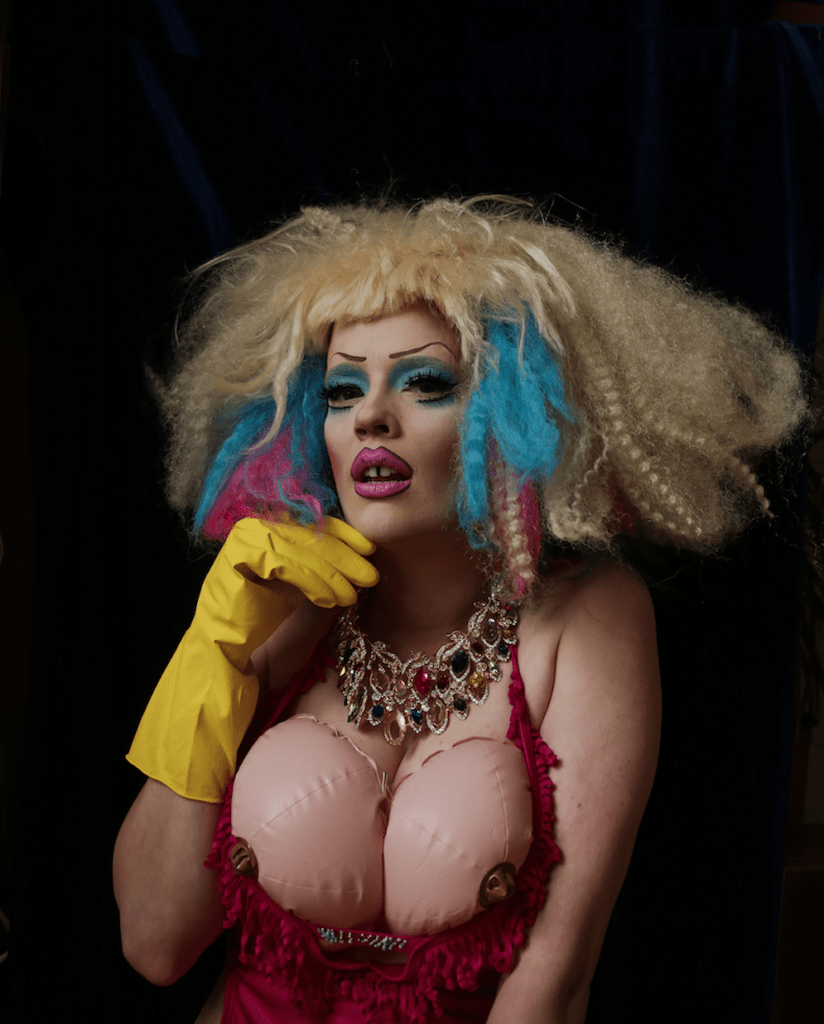 If you don't know who Chaka Khan't is, who even are you? Do you even go here? This Kween of Superstore became an honorary Bristolian when she brought her drag act Cissy down to mixed queer night Keep It Cute and managed about four outfit changes over the course of the night.
DIS CHARGE
This drag performance artist (and I say performance artist because wait 'til you meet her and see her lewks) is no stranger to Superstore, having hosted the Amy Grimehouse pre-party for Peaches Christ's screening of ShowGirls. Just look at her. She's amazing. That's all I need to say!
BRIZZLE BOIZ
Drag Kings don't often get too much of a look in at gay bars, and Oliver Assets and Roddy Jodphurs are on a mission to change that. They, alongside their guest drag king Chiyo are ready to live out their teenage Coyote Ugly fantasy dreams dancing on the bar.
Catch Outside #1 Bringing A Slice Of Bristol To London on Sunday 28 May from 9pm-3am at Dalston Superstore!
post-template-default single single-post postid-11454 single-format-standard tribe-no-js loading
GET TO KNOW: Outside #1 Bristol guests!