Harry Cross
Harry Cross
14-09-17
Our cult-status, high-protein buffet of belters Battered Sausage returns with an almighty bang this month, as we welcome Harry Cross of Men's Room Chicago to the lazerpit! No stranger to getting topless crowds of carnivores and vegans alike writhing on dance floors across the US and beyond, he'll be unleashing his signature brand of cosmic belters on the Battered Sausage basement. We caught up with him to chat special projects, the gay underground and where to party in Chicago!


Hi Harry! We're so excited to have you join us soon for Battered Sausage! How has your 2017 been?
It's been a rollercoaster of a year, and I mean a batshit crazy rollercoaster like The Joker. Highlights include those moments when the entire gay DJ family got together at Honcho Summer Campout and the Trade Show USA party in Brooklyn.

Men's Room was recently credited by mixmag as one of the 6 club nights redefining the gay underground – what do you think is the special ingredient of Men's Room that has allowed you to maintain an authentically underground experience?
We've been lucky enough to find an audience that wants that edgier underground experience. Keeping that audience engaged by continuously innovating and allowing them to add to the experience is key.
Men's Room has been in existence for over five years now – if you had to pinpoint a highlight, what would it be?
Men's Room started at a bar called Wang's. We crammed people into this tiny room for the first few years. The owner, Henry Chang, owned the space next door to Wang's and used it as an art gallery until he decided to convert it to a proper dance floor. He built a stage, installed a Funktion-One sound system and created a doorway to Wang's – without telling anyone he was doing it. At a very special Men's Room party, at midnight, we drew back a curtain and revealed the new dance floor space to a packed house of hungry partygoers. The energy that night was LIVE.
Can you tell us a bit about the Femme's Room specials you've been doing and what inspired you to start that project?
Femme's Room started as a reaction to the masculine vibes of Men's Room. We saw the lack of female representation in Chicago's LGTBQ party scene and responded to it with Femme's Room. Where Men's Room is stripped down (literally), Femme's Room is about self-expression via your look and attitude. The party was truly inspired by the incredible amount of femme talent in Chicago – from DJ's, producers, artists, designers, dancers – and we wanted to provide a stage to showcase their talents.
There's a lot of talk about LGBT nightlife being under threat in London – is there a similar concern in Chicago?
There's some concern in Chicago as well. A few of the sex positive spaces that have been around for decades, such as The Bijou Theatre, have closed down and are not being replaced. The few new gay bars opening in Chicago tend to be rehashed gay bar concepts with lots of TV's and a stripper thrown in. The gay bar owners aren't doing anything innovative. In a world of hook-up apps, you have to provide a unique experience that people can't get anywhere else to draw them away from their screens.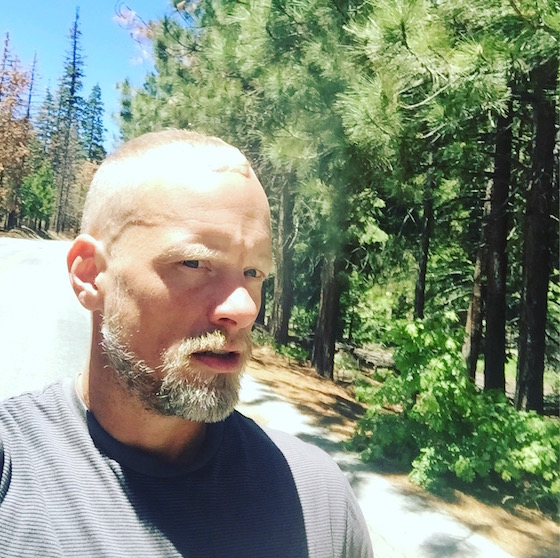 If the queer club scene in London could learn anything from Chicago, what would it be?
It's all about finding the right space. Men's Room started at a small bar attached to a sushi restaurant. The owner, Henry Chang, allowed us to convert the space to our vision. We brought our own lighting, turned the sushi restaurant into a clothes check and cranked up the smoke machine. Any space can work with the right elements.
You are taking us on a date in Chicago – where are we going to eat, drink and dance?
Well, if I really like you I'm going to cook for you at my place. But if I'm still figuring out the chemistry I'll take you to The Publican – a pork, oysters and beer place in the West Loop. Then we're taking a long walk to the beach and smoke a blunt. After that we're taking a sketchy bus ride up to Smart Bar to dance to techno bangers where we'll truly see if there's chemistry.  
If you had a time machine and could go dancing anywhere/anywhen, where would you go?
I'd have to say Paradise Garage because I have a tattoo of the logo on my left arm.  
Any exciting plan in the pipeline that you can let us in on?  
Going b2b with Aaron Clark of Honcho at Smart Bar's first 23-hour party featuring Derrick Carter, Miss Kitten, Robert Hood, Jason Kendig, Eris Drew, Justin Long and all of my Chicago favorites. Plus there's talk of an international Femme's Room tour. And I have a day party in the works. 
One track that you can't wait to unleash on the Superstore lazerpit?
Keytronics Ensemble – Something in that Groove
---
Catch Harry Cross at Battered Sausage on Friday 22 September from 9pm-3am at Dalston Superstore!
post-template-default single single-post postid-12251 single-format-standard tribe-no-js loading
Harry Cross