Homodrop
Homodrop
05-02-15
This Saturday we welcome back Homodrop to Dalston Superstore with Hackney Wick based party and label Colors ldn as special guest stars in the basement. Ahead of all the fun we caught up with the brains behind Homodrop, Mister Florian Dovillez to find out a bit more about him and what we can expect from his parties this year...!  
What is the ethos behind Homodrop?
Subtlety is the conductor of this party... And it's a very mixed party, where everybody is socialising together and dancing! It's why I used the word DROP! Just a DROP of everything to make it full of happiness!
What's been a standout moment from a previous party you've held?
At the end of two first parties it was amazing to see people staying till the last track, hands and the air, screaming, dancing!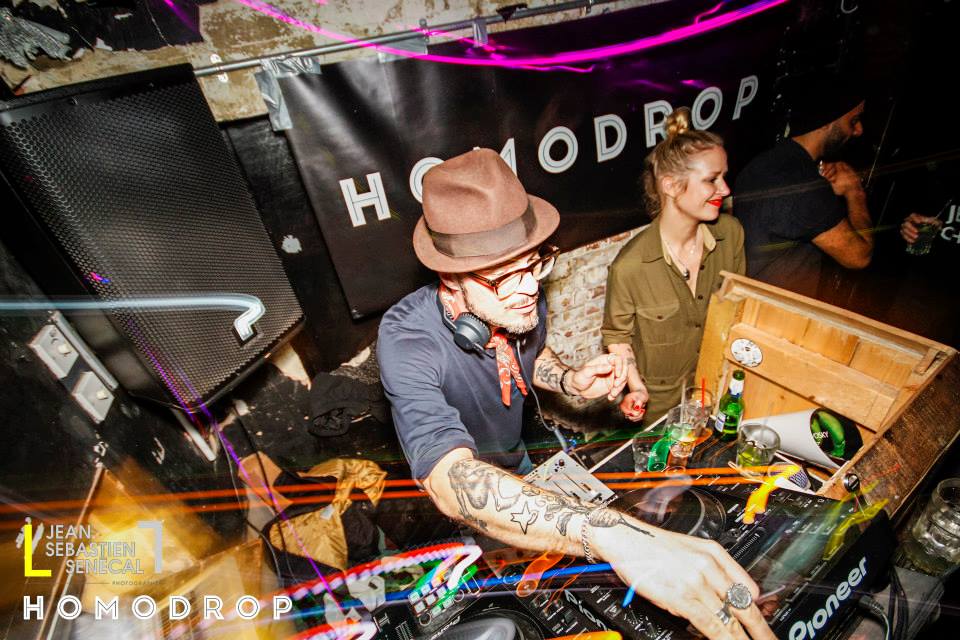 And I remember  when I saw girls and guys  at the last party with faces full of make up and paint on them (done during the night by our artist Loulou Reloulou).
What do you do in your real life and how did you come to put on parties?
I'm session stylist. I work on editorials, commercial TV or shows.
And I've been going out from last 12 years now. So I've been to a lot of parties in so many different clubs, festivals and countries hahaha! Now I want to create my own party.
Why have you chosen to bring Colors LDN to the Superstore basement this weekend?
I met Colors team 2 years ago, when they first launched their party. Colors was not a big party at that time... I remember it was close to London field, in a basement, on a Sunday evening during summer. 
AMAZING music and happy people! They are very talented and have done amazing showcases in Berlin and Barcelona (for Sonar festival), they created their label, and are working with good producers/remixers like Ivan Smagghe.
If you had a time machine and could visit any dancefloor anywhere/anywhen, where would you want to go dancing?
Oh dear, a lot of places. Maybe Studio 54 for the craziness, and dancing with amazing voguing dancers. In Detroit as well in the '80s (I'm a big big fan of Detroit techno). Palace in Paris for sure! Maybe back to Le Pulp in Paris (10 years ago) and DV1 (in Lyon, where I'm from), both of them had amazing line-ups.
The visuals for Homodrop are always really striking- who are some of the artists you work with?
I love working with LOULOU RELOULOU (she designed the toilet murals at Superstore). She is so creative and very colourful! For this Saturday, Alessandro Monaco is our VJ, and I'm directing the new video teaser for the April party, which we are filming this week.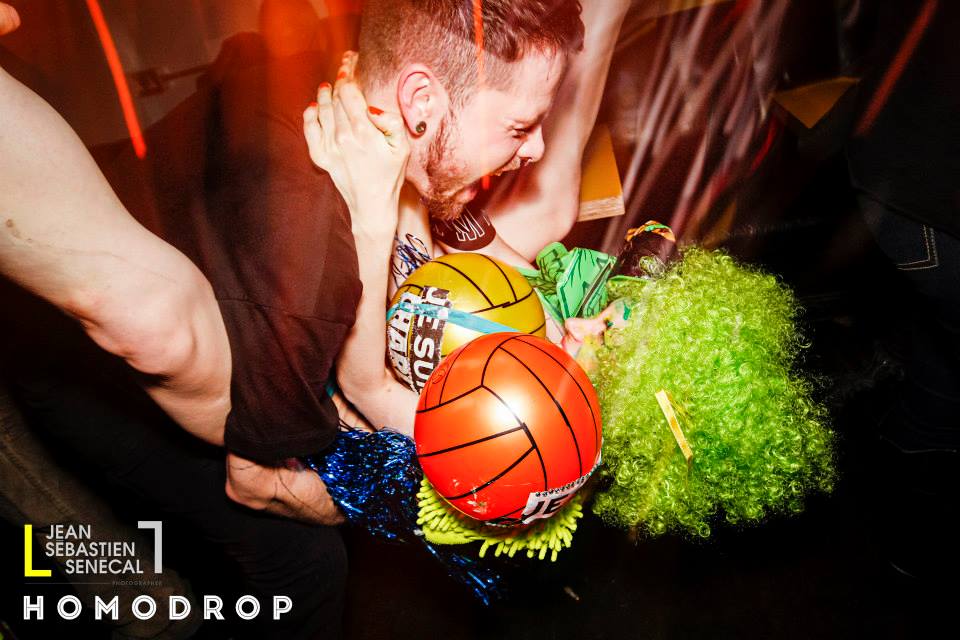 Your next party (after this one of course!!) is over Easter bank holiday! What can we expect?
A lot of surprises! And a very good guest haha!
And of course HAPPINESS! 
Join Florian this Saturday 7th February for
Homodrop
at Dalston Superstore from 9pm - 4am.
post-template-default single single-post postid-8222 single-format-standard tribe-no-js loading
Homodrop