Homostash
Homostash
14-07-15
Ahead of the first ever Homostash party at Superstore, we sit down for a chat with promoter - and owner of one of East London's most impressive moustaches - Tafkanik. He is joined by JVP (Sink the Pink), Pavliné (Restless Berlin), Junior Moura (BANG!) and Carly Foxx (Danse Club) who will all be bringing a bevy of electronic beats on both floors to get your mo's twitching! We chat travel, dream-gigs and, of course, men of the moustachioed variety! 
This is set to be your first Homostash at Dalston Superstore, what changes do you expect for this multi-level party?
The first and foremost change will be that we will be able to play different kinds of music simultaneously. Our sexy Homostash pictures on social media are always black & white. And that's connected to the idea of having a 'white' and 'black' room. The white room, upstairs, will have more bright music such as deep house and indie dance. Whereas in the black room you will be able to indulge in dark sounds such as tech house and techno. So there will be something for all our guests, depending on their mood. Moustache admirers have different tastes in music and we definitely want to cover that by making not only sure that there is diversity but also that the sets and DJs are outstanding. 
You have got quite a line-up prepared for us! What can we expect from your DJs? 
Besides the genres that I've already mentioned, you should expect a real mix of international flavour as the DJs are from France, Brazil, Australia and Poland. They will bring experiences from across the globe and will definitely create a fun and sexy environment. It was very important to have a strong line up for our guests and I am sure that JVP, Pavliné, Junior Moura, Carly Foxx and I will make this night unforgettable! I just hope all of them, especially Carly, grow a moustache in time. ;)
You have DJed in cities as far flung as Brazil, Spain and Austria. What has been the craziest party you have played to date?
I've to say my experiences in Brazil were the most crazy ones. I had the pleasure to play in Brazil twice and I think my wildest experiences were in Curitiba, which has the reputation of being quite reserved in Brazil. But I experienced quite the opposite.  People went wild when I played and it's the best feeling.  When you get so much positive energy as a DJ, it helps you to go totally crazy during your set as well, which is such a liberating feeling. And I have to add that there are plenty of hot moustachioed Brazilians there which makes that place awesome!
If you had a time machine and could perform in any space anywhere/any when, where would you perform? Would there be any special guests?
Well if I could bring my contemporary records I would probably want to go back to mid 1970s. I would love to warm up before a Kraftwerk gig! I hope this would not ruin the development of electronic music tho. Obviously one of the reasons is because I would like to see Kraftwerk afterwards. Everyone who would like to join the party would be my special guest although I might make Bjork my guest of honour. She was about 12 years old back then. And the party could take place anywhere. I believe you can make great parties anywhere in the world as long as people are relaxed and open-minded. 
What inspired you to start Homostash? Have you always been a fan of upper-lip adornment?
I've been thinking about running my own party for a while and it was very important for me to do something close to my heart and something different, which is not easy to achieve. I've been a proud owner of a moustache for many years, simply because I can't grow a beard, but I felt that in the past years the beard image was very trendy and was used a lot in a variety of settings. Outside of East London I would always get some comments or giggles about my moustache though as I think for most people having a moustache was a bit of a joke, something Borat would have. Then I thought, 'Why not create something moustache-related that is fun and cool?' The idea about Homostash was not only to make a party, it was an idea to create a community for fellow moustachioed folks. We have online platforms where proud moustache owners send pictures of their moustaches and that way they can meet fellow moustache lovers across the globe. The party is just another platform to bring those people together. Also I wanted the party to be something welcoming, open-minded and fun. A place where everyone would feel welcome. Therefore we hand out fake moustaches on the door to everyone who doesn't have one. And yes we even are happy for all those bearded guys to join in as well! ;)  
Who are your 'Top Five Celebrity Homo-moustaches'? 
1. Freddie Mercury - needs no introduction - the ultimate Homostash
2. John Waters - one of my favourite directors - proud owner of a pencil moustache
3. Karol Szymanowski - early 20th century groundbreaking openly gay classical composer from Poland - because he was better then Chopin and had a great 'tache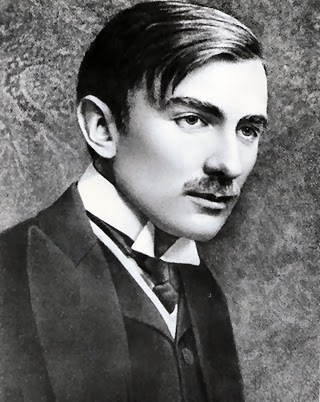 4. Reno Di Gois - a Brazilian model -  Homostash eye candy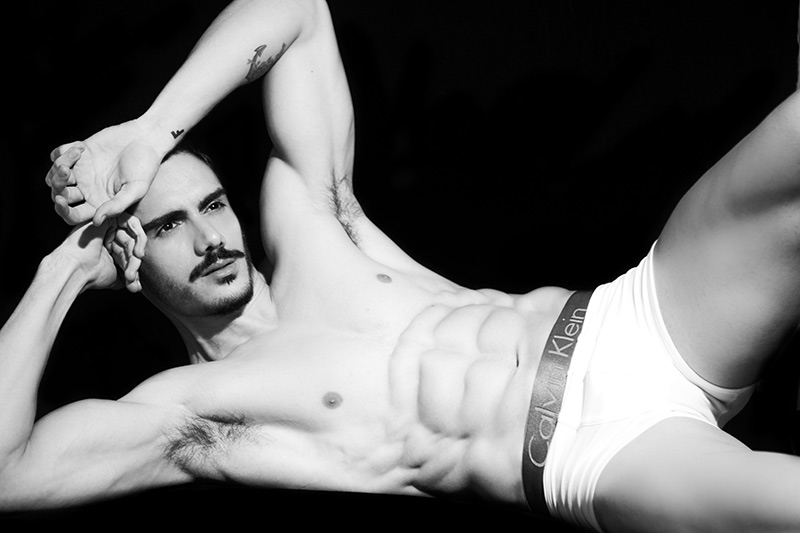 5. Glenn Hughes - of the Village people, that's reason enough :)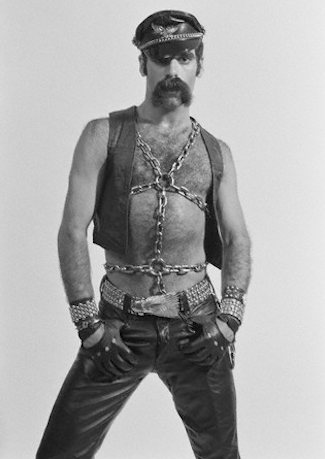 Join Tafkanik on Friday 24th July for Homostash at Dalston Superstore from 9pm – 3am.
post-template-default single single-post postid-8807 single-format-standard tribe-no-js loading
Homostash