HUB16
HUB16
07-12-18
HUB16 is a Dalston institution, and we invited them to take over the laser pit for our big bad fundraiser for Hackney Winter Night Shelter on the 22nd of December. Ahead of our deeeeelicious function we had a little chat with founding member and studio mama of HUB16, Sam.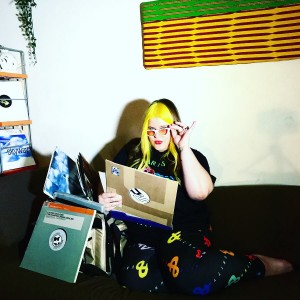 Hi Sam!
Hi babes!
For those of us who don't know, can you give us a brief rundown of what HUB16 is and what you do?
Yeah! HUB is a music studio in Dalston, set up by my partner Jason and I, just up the road from DSS! You can have lessons in DJing from AG, Michelle Manetti or myself and music production lessons with artists like Mwen (from Goldsnap). We do private lessons or really fun group courses too. We also support artists into the music industry, provide equipment and technical support. That's what funds the studio, so if you need some of that, hit us up!
Day-to-day artists swing by to practice and create stuff- there's always something cute happening. We also used to put on events in the space... until the landlord said nuh-uh!!! That's how some people know of us though...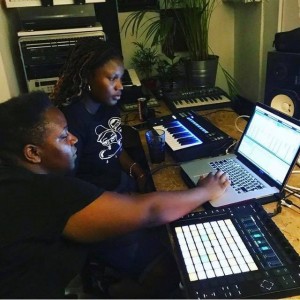 How did it come about?
After several bottles of wine in my old studio in Shoreditch!!! We were kinda gatehring every Tuesday like a youth club for DJs and producers, with people just dropping by needing technical support, bits and bobs, or just chilling, and we realised it could be a thing. Our community needed a space to meet up outside of the club.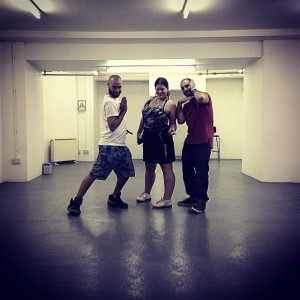 Where can we find out more about HUB16?
We have a website www.hub16.com and I try and remember to post on insta @hub16_ but actually if you want to find out more drop me a message and we'll arrange a time to hang at the studio! hello@hub16.com
Can you tell us a bit about yourself, and the other angels who are playing, as DJs?
Ooohh it wil be a juicy line up of London's underground club DJs playing b2b, a super fun end of year DJ - off!!! Not revealing names yet but trust us it will be slapping. Expect hard drum mixed with some saucy club bootlegs and 130bpm belters, with influences like UK funky, Ballroom, US Club and Baile Funk from Brasil = fast, fun and sweaty!!!
Can you give us a taster track of what you'll be playing on the night?
Byrell The Great-Bubble Drip (feat. Kassandra Ebony, WARREN B., Princess Precious)
Do you remember any tracks from the first set you played out?
It would have been a hard dance track...probably something by Paul Glazby on Vicious Circle or Tony De Vit. I'm a trade baby...
What would your dream party look like? Who would play?
Oooh good question...
Line up would be tastemakers and legends....
CD Nephew, Hipsters Don't Dance, The Dance Pit, foozol, 8ulentina, Famous Eno, Rushmore, Vjuan Allure, AQWEA, KG, Total Freedom, Jasmine Infiniti, Bearcat, Honey Dijon, Nidia, Kartel, Jay Jay Revlon, Spinorita, Akash, Chloe Dees, Mina, Chux, Carl Cox and all our hub clients..... okay this party is obviously a festival now hahaha!!!!! A beach side day to night party with funk and good throwback vibes in the day dead sociable moving into a wild percussive throw down by night with MCs, Dancers.... the perfect naughty beach fiesta!
You said HWNS was a cause close to your heart what makes you excited about raising money for them?
Ahh babe they really are. Their work is so needed in the face of our corrupt government!!!!! We can't wait to put our nightlife skills to good use and fundraise for one of our local shelters. For me the club has always been a refuge, a place for support and community, it's natural to gather that energy and give back to Hackney wherever we can.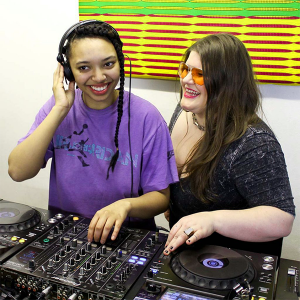 What's one of your favourite tracks of 2018 so far?
It has to be Akito's album Gone Again! Sorry couldn't choose a track
 What have you got coming up in the new year that you're excited about?
I'd love to take HUB on tour, with classes and artist mentoring and radio shows...we're working on a programme so if you want us in your town hmu!!!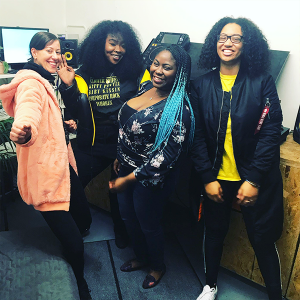 Thanks for taking the time to chat with us Sam!
Check out the event on Facebook for more information, and come down for a good old knees-up on the 22nd!
post-template-default single single-post postid-18039 single-format-standard tribe-no-js loading
HUB16