Hugo Bo Chanel
Hugo Bo Chanel
28-11-14
Currently studying at the Fine Arts School of Marseille, and as an erasmus student at Camberwell College of Arts, Hugo Bo Chanel is multidisciplinary practitioner, specialising in photography, painting, dancing, performance, video and music, not to mention a performance artist at Paris' notorious Cockorico party at Rex Club. Ahead of tonight's Dirty Diana roadblock party, we caught up Hugo to find out more from the latest go-go dancer to grace the Superstore bar-top for a flesh-filled performance! 
Who is Hugo Bo Chanel?
I am one in perpetual movement, very multi-purpose, completely fickle and I love artistic adventures. I do not try to define myself. But, at the moment I am a student at Camberwell College Of Art. I was born male, and my name is Hugo Bourquelot Chanel and I am about to turn 27.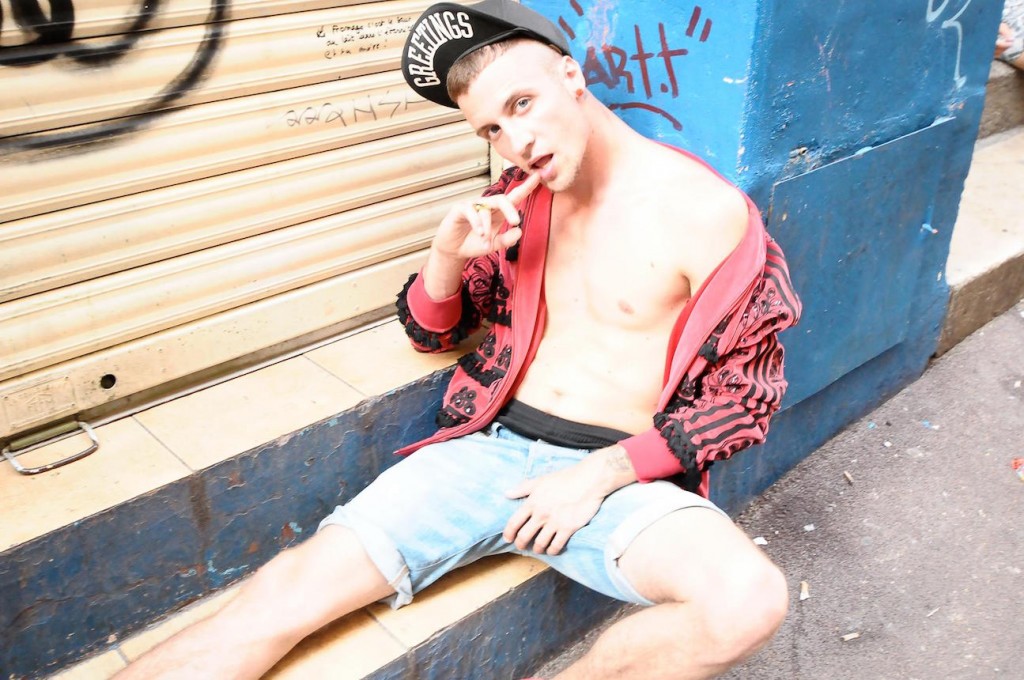 Tell us about the Legaleyes Collective...
Legaleyes Collective is more than a collective, it's a family, a long story of friendship and love and a common way to think our lives. Yeta Jermor, my boyfriend, my best friends Sandra Coelho and Santiago Mora... and sometimes just lovers and friends. We do lot of photos, performances, graffitis, videos, music, sculptures and many other things; we are genderfucking, too mature kids and we like creating all the time.
What's the most unusual or weirdest music video you've danced in?
I can think of two videos. The first one is for Ideal Corpus - Dans Mon Jardin, made by Systaime. It's really psychedelic and cyberpunk . I just appears in a few flashes but I love the final result.
The second is the Worakls video Le Jardinier. It's unusual and the sound is good, can you guess where I am in this video? 
Can you share with us one of your favourite paintings or photos by yourself? And what is it about this particular work that you love?
This photo represents me well I think, at night, of facets, of the shadow and of eyes.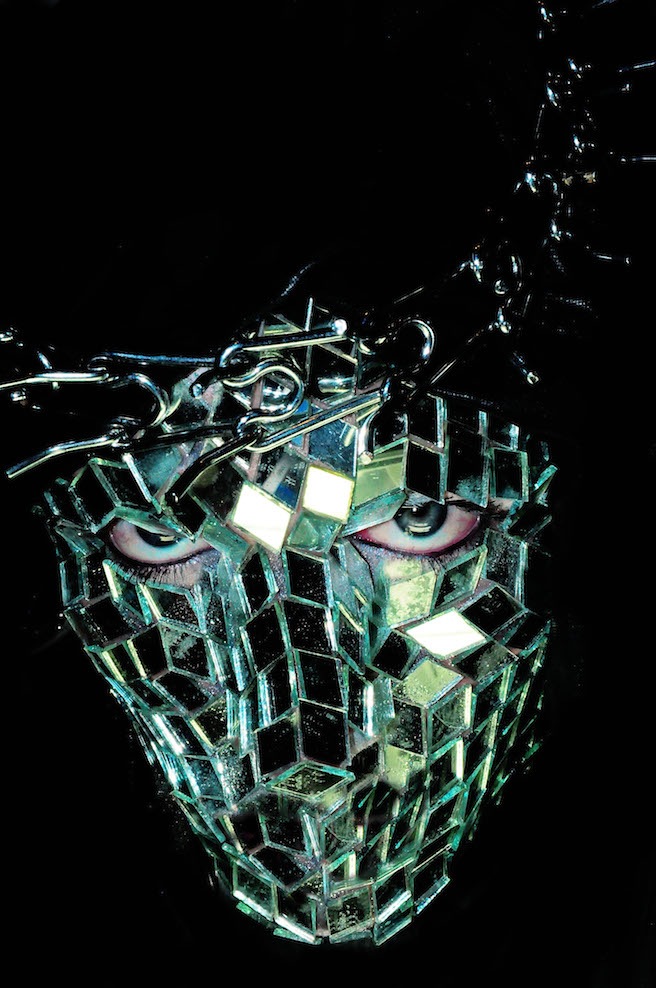 This drawing is one of my porn series. I like trashy old comics.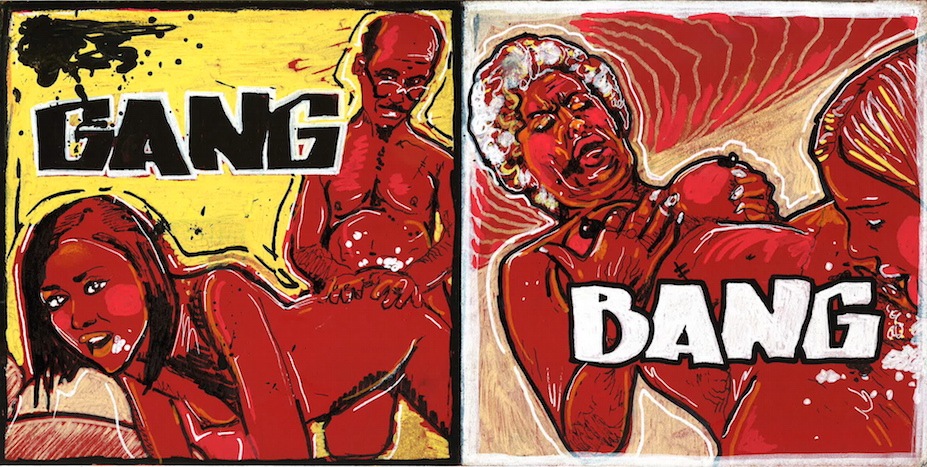 What will you be doing at Dirty Diana?
I'm looking forward to it because I love this party, and 'cause I can do what I want on the bar. I am gonna dance a lot, move my butt, maybe show some flesh and move a lot.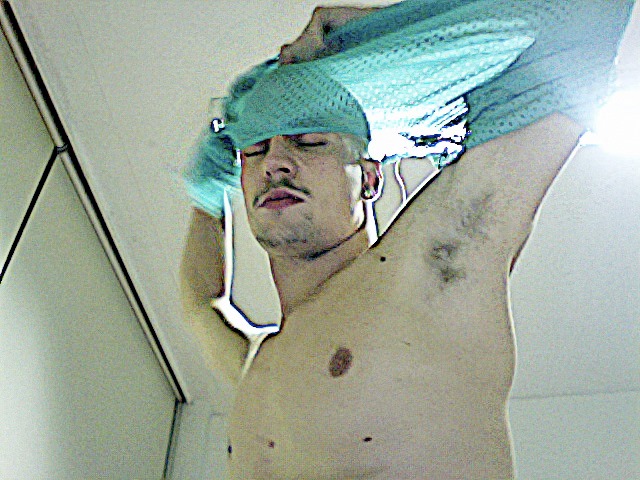 What's your favourite track to dance to?
So many. I love music in several different ways, a good stango, electro, ragga, pop-rap, French, indie, house or old jazzy stuff. I am really open minded to a good beat, but in this moment it's VV Brown's Apple.
What's the motto you live your life by? Or the ethos you make art by?
My motto is create your life.
We are everything we are nothing. Life is an art, art is a life.
What's your favourite dancefloor in Paris?
My favorite dancefloor in Paris is Cockorico, and Bizarre Love Triangle is a really good party. I love the sound and the mixes crowd. In Marseille it would be Les Dock Des Suds, Le Polykarpov and Le TroleyBus. I picked from both Paris and Marseille because I like my two towns!
Join Hugo Bo Chanel TONIGHT (Friday 28th November) for Dirty Diana at Dalston Superstore from 9pm - 4am.
post-template-default single single-post postid-7942 single-format-standard tribe-no-js loading
Hugo Bo Chanel